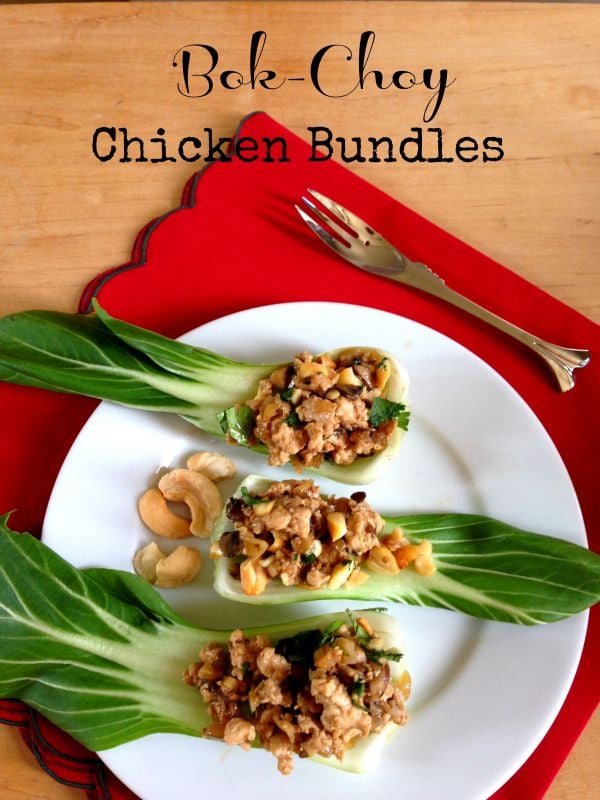 Once in a while I do look for new ways to serve up dinner for my family. Often enough you're stuck on the same 'ol recipes, which isn't a bad thing, but I like to explore new cuisines as well. I do order out lettuce cups because I love the cool-crunchy lettuce against the warm meat. I was working with bok-choy and wanted to use it in a very familiar way, and I needed a dish for lunch that day. Prepare the filling ahead of time if you wish, and you have a new twist to the old lettuce wrap.
Looking at the form of the bok choy and it's natural looking cup, I instantly thought of the typical iceberg lettuce cups. A quick chicken stir-fry and a couple of these bok-choy bundles and you have a complete meal for your family. In addition to the soy-sauced chicken spread, add a touch of fresh cilantro and chopped cashews for the topping. Celebrate the Chinese New Year and The Year of the Sheep by serving up this delicious meal the entire family can enjoy! This recipe was adapted from Epicurious- Janaury 2012.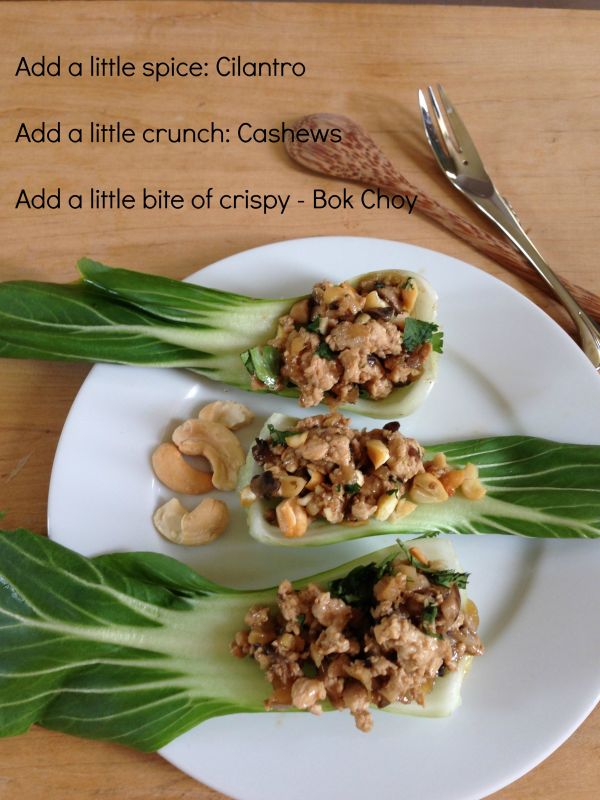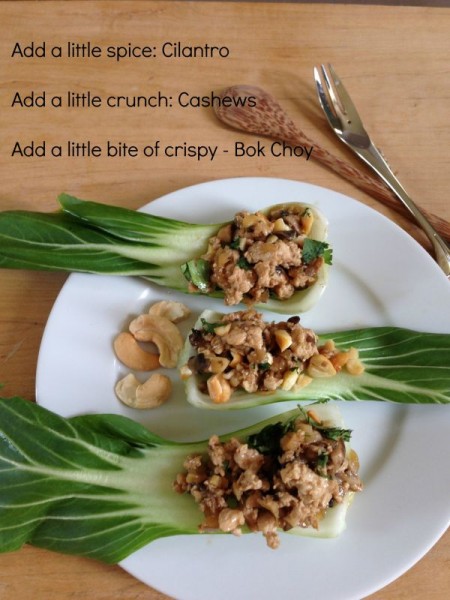 © 2015 – 2019, Mary Papoulias-Platis. All rights reserved.