Greek String Beans ~ Fasolakia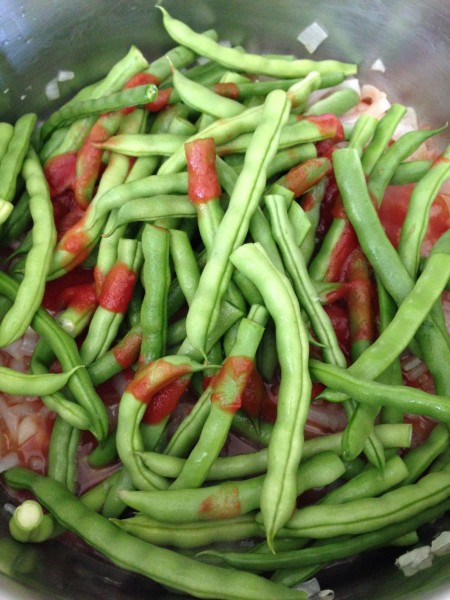 Author:
Mary Papoulias-Platis
Recipe type:
Main or Side Dish
1 pound green beans, trimmed left whole
3 tablespoons extra virgin olive oil
2 onions, chopped
3 garlic cloves, minced
4 teaspoons tomato paste, or ¼ can tomato sauce
1 tablespoon fresh dill, or parsley, or oregano
salt and pepper
Enough water to cover beans.
Wash and trim the green beans at the top of the bean.
In a deep dutch oven or skillet heat the oil on medium.
Add the onions and cook for 4 -5 minutes until softened, then add garlic and cook for 2 more minutes.
Add the beans to the onions and tomato sauce, water, herbs, salt and pepper.
Cover and cook for 15-20 minutes.
Uncover and cook until liquid is reduced and sauce thickens.
Recipe by
California Greek Girl
at https://www.californiagreekgirl.com/greek-string-beans/