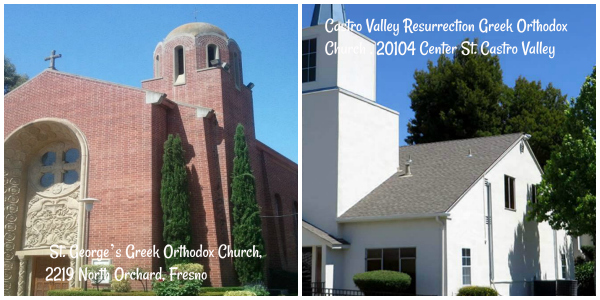 If you 're traveling this summer, driving or visiting the Northern California area make sure you drop by the two Greek Festivals happening this month. Greek festivals are entertaining for all ages with kid's areas with food and games, dancing for all ages, and traditional Greek food for all members of the family. When you're there don't forget the Greek pastries from Baklava to Honey cookies drenched in honey. And grab yourself a unique Greek drink being offered from Greek coffee, beer and wine.
The Fresno Greek festival is celebrating their 57th year! The main stage for entertaining has the "Olympians" from Long Beach playing new and old tunes for your enjoyment. Don't forget the unique Greek market, for specialty items to take home and enjoy. And if you a foodie take a look at the many cooking classes they offer throughout the weekend. One experience I enjoy when visiting the festivals throughout California is the Greek church tour they have to offer.
If you're near Oakland area or vacationing in San Francisco, don't miss the Castro Valley festival, where the traditional foods and pastries are served all day! Live music with dance groups performing throughout the day. Enjoy visiting with the vendors offering unique foods, jewelry and religious items from Greece from our home. I never pass on the essentials like beautiful Greek herbs and spices for your cooking needs.
August Festivals
 August 18th-20th  Castro Valley Resurrection Greek Orthodox Church , 20104 Center St. Castro Valley
August 25th – 27th    St. George's Greek Orthodox Church,  2219 North Orchard, Fresno  Celebrating 57 years of OPA!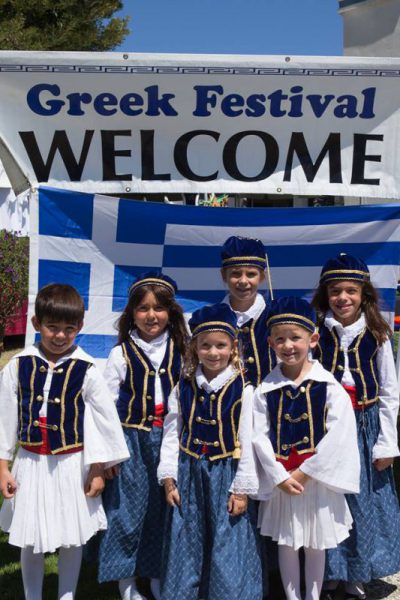 Castro Valley Dance Group!
Fresno's Young Adult Group!
Join in the fun and kick up your heels along with the live Greek music!
Opa!
© 2017, Mary Papoulias-Platis. All rights reserved.