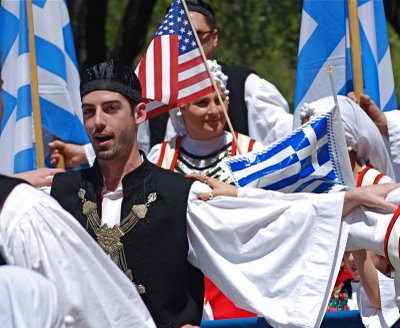 July is upon us and many of us are traveling and enjoying our family vacations, throughout California.  If you're planning a trip up or down the coast , add one of these three Greek Festivals in July to your agenda. Listen and enjoy traditional Greek music, along with authentic Greek dancers to entertain you. Spend the day and enjoy lunch or dinner which will include BBQ skewers of lamb and chicken, Greek salads, appetizers and an array of honey drenched Greek desserts. And don't forget to bring along your wallet to bring home many Greek food spices and olive oil and maybe a few gifts too!
July 15-17  –Saint Catherine Greek Orthodox Church in Redondo Beach
722 Knob Hill, Redondo Beach, Ca.
July 9, 10th  – Saint Constantine and Helen Greek Orthodox Church
Vallejo Greek Festival
1224 Alabama, Vallejo, Ca.
July 30th-31 – Santa Barbara Greek Orthodox Church
Oak Park, Santa Barbara, Ca.

© 2016, Mary Papoulias-Platis. All rights reserved.