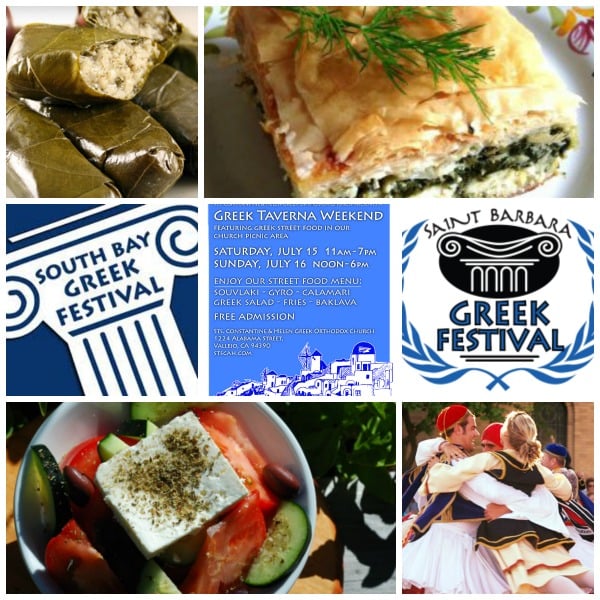 July started off with a bang, and now it's time to look ahead to the month of July and see what's happening! If you missed out on a June Greek festival, here is the July listing in California. The Greek community spends months preparing for their festivals and so much love and care go into providing the public with an authentic experience. Take a friend or your family and share this special day together as you explore the Greek culture.
The top 5 reasons to visit a Greek Festival:
Enjoy the flavors of Greece which include oregano, olive oil, tzatziki sauce, pita bread, walnuts, feta, lamb, ouzo and so many more!
Get your heart beating as you dance away the night in an authentic Greek dance or two.
Take a tour of the Greek church and learn about the traditional Greek Orthodox religion.
Sit back and enjoy the many desserts and sip on a Greek coffee. And don't forget to get your coffee grounds read.
July 15, 16th – St. Constantine and Helen Greek Orthodox Church in Vallejo, Ca. 
July 14th, 16th,15th – Saint Katherine Greek Orthodox Church in Redondo Beach aka South Bay Festival  in Ca.
July 29th, 30th – Santa Barbara Greek Orthodox Church Oak Park, Santa Barbara in Ca.
Enjoy an evening of pure Greek Joy!
Mary
© 2017 – 2018, Mary Papoulias-Platis. All rights reserved.