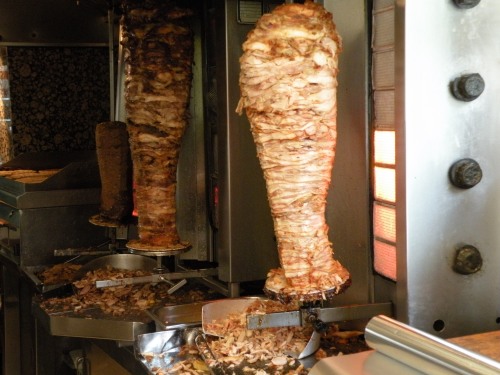 Welcome to summer!  Grab the kids, Yiayia and Papou and head to any of these four Greek Orthodox Churches for their annual Greek Food Festival.  Spend the day enjoying the rich flavors of Mediterranean Diet. Enjoy gyro sandwiches and lamb kabobs along with the sweet honey desserts of the region. Learn to kick up your heels with live Greek music and a chance to watch the youth entertain you in their traditional costumes of the Greek Islands.
One of my favorite things to order is a Greek coffee or frappe to accompany your honey-drenched baklava, and don't pass up the opportunity to have your coffee grounds read as you relax ~ OPA!
June 7-8  Prophet St. Elias Inland Greek Festival
1035 Inland Center, San Bernardino
Facebook Page
June 7 -8  St. George Greek Orthodox Church
10380 Downey Ave, Downey,Ca.
Website
June 13-15   St. Spyridon Greek Festival in San Diego
3655 Park Blvd.  San Diego,Ca. 92103
Facebook Page
June 20-22     St. Demetrios Greek Festival in Camarillo (Ventura County)
2013 Camarillo Airport
Facebook Page
June 27-29       St. Paul's Greek Festival in Irvine
4949 Alton Parkway, Irvine, Ca.
Facebook Page
While you're there, don't pass up these little bites of cheese-stuffed phyllo triangles at the festival!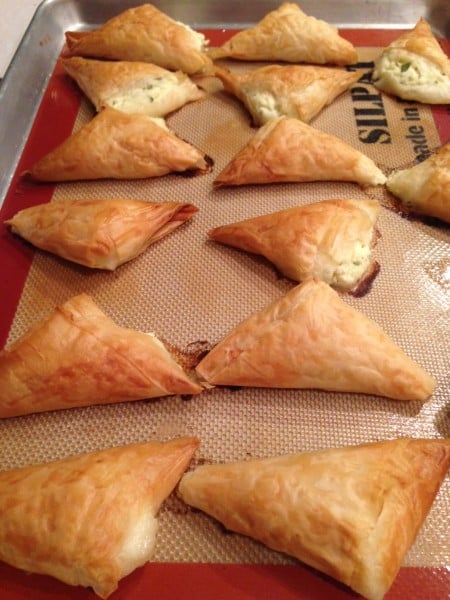 © 2014, Mary Papoulias-Platis. All rights reserved.