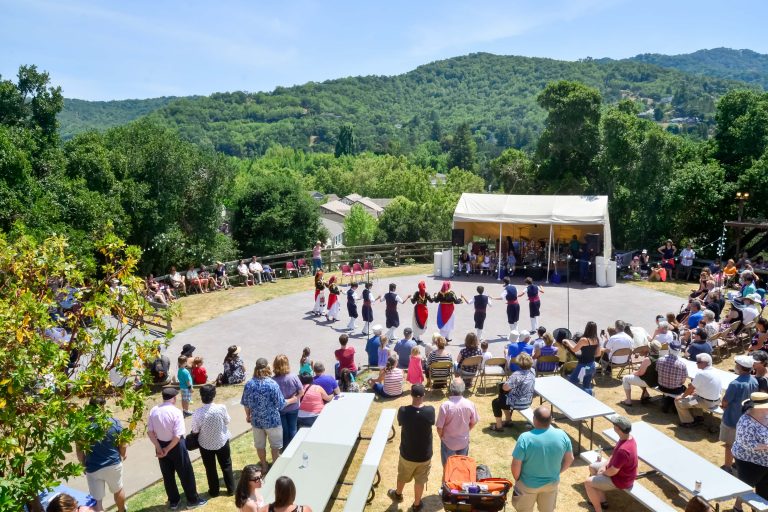 Attending Greek Festivals in California can be a big surprise to you, because they now offer so much to do with the entire family. As I traveled around and visited many of them in California, I noticed they have changed in recent years. Many bring in local vendors to support their community, with foods, artisans and retail items. You can still depend on the traditional foods, dancing and desserts as they remain the backbone of the Greek Culture.
I attended the Pasadena festival in which they brought in experts and speakers in Greek history which I found fascinating. The Downey church had a meeting facility where one year I spoke on olive oil and had a book signing. Church tours are very popular as well as they usher the crowd into the church to listen to a small talk on the Greek Orthodox religion.
So, do drop by any of the May festivals and fill your belly with great Greek food, along with one or two  educational opportunities demonstrated by the church community.
May Greek Festivals in California
Greek Orthodox Cathedral of the Ascension in Oakland
May 18,19,20 website: http://www.oaklandgreekfestival.com/
St. John the Baptist Greek Orthodox Church, Anaheim, CA
May 18,19,20  Website: http://ocgreekfest.com/
Nativity of Christ Greek Orthodox Church of Novato
May 25 26,27  http://nativityofchrist.org/festival/
St. Anna Greek Orthodox Church, in Roseville
May 25,26,27 http://festival.saintanna.org/
St. Nicholas Valley Greek Orthodox Church of Northridge
May 26,27,28  http://www.st-nicholas.info/events/festival.php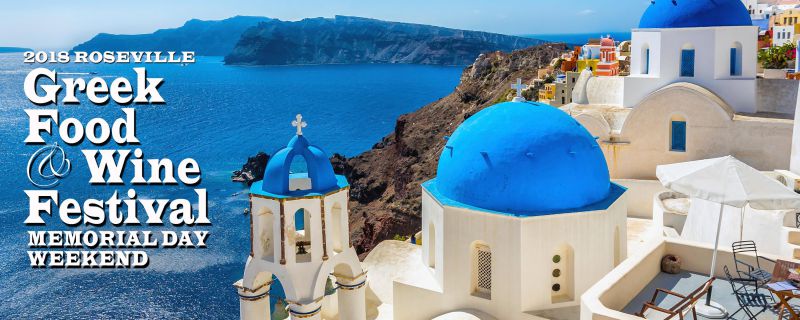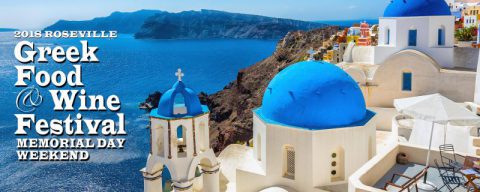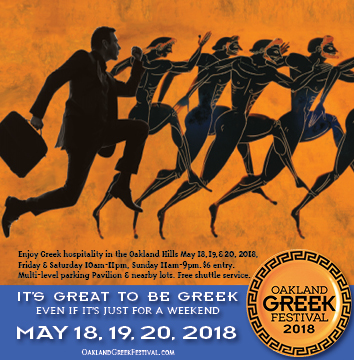 © 2018, Mary Papoulias-Platis. All rights reserved.