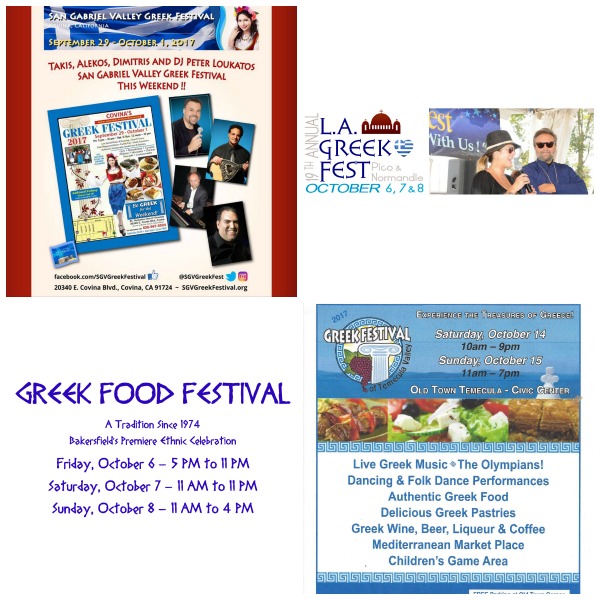 The leaves are slowly changing here in California, and the weather is migrating to a cooler breeze. The days are getting shorter, as we glance at our clocks late into the afternoon. But it doesn't mean you can't throw on a light sweater and venture out to the nearest Greek Festival in your area.
Greek Words to learn as you're heading out the door:
"Yia-sou" Hello
"Kali Mera – Good Morning
"Kali Orexi" – Bon Appetit
"Agape" – Love  (just in case)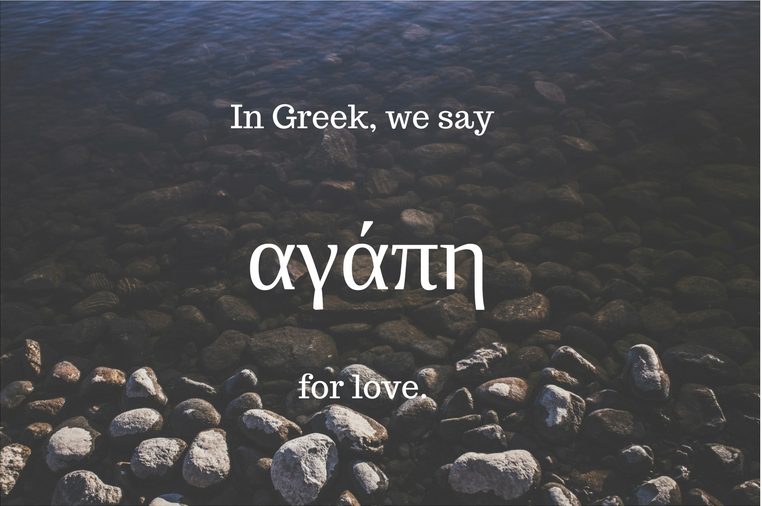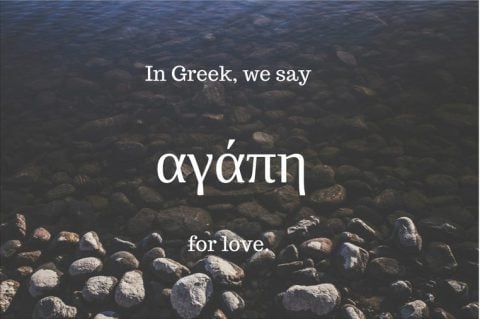 This month we have four Greek Festivals in California, for you to visit. This is a family event, fun for children of all ages, foodies will be in the hands of the best Greek cooks, with music and dancing to keep you hopping all day long!
September 29,30, October 1st – Saint Gabriel Valley Greek Festival in Covina, Ca. Covina Greek Festival
October 6, 7, 8th– St. Sophia Greek Orthodox Cathedral, Los Angeles, CA. Info at  L.A. Greek Fest
October 6,7, 8th – St. George Greek Orthodox Church, Bakersfield, Ca.
Info at St. George Greek Festival 
October 14, 15th 2016 – St. Nicholas Greek Orthodox Church, Temecula, Ca. Information: St. Nicholas Greek Fest
Agape to All!
Mary
© 2017, Mary Papoulias-Platis. All rights reserved.