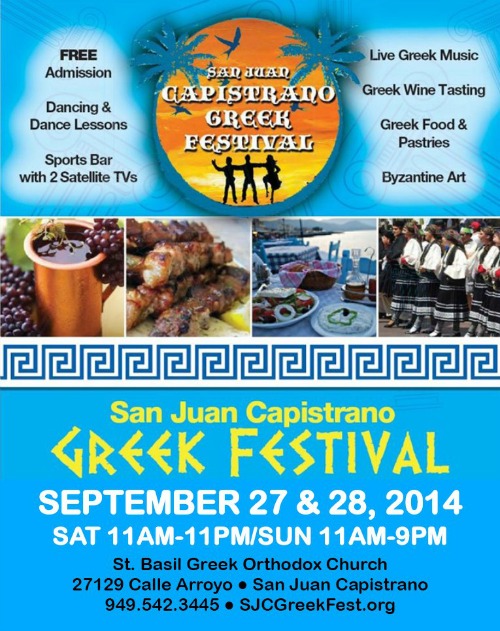 Let's beat the heat and head over to a Greek Festival in September for a hearty and healthy dinner for the family. Among the many dishes you will find and enjoy is the vast array of traditional meals often prepared in the Greek American home.  Try the BBQ souvlaki on a stick with a cool and crunchy Greek salad topped with a sprinkle of Greek Feta cheese. Make sure while you're there to visit the shopping booths rich in cultural gifts such as icons, gold and silver Greek crosses, and take-home olive oil and spices, found at the  marketplace. Stop and by the dance tent to experience the children's dance group performances as well as the adult dance lessons. A great way for the entire to become involved in the "Opa" experience!
St. Constantine and Helen Greek Orthodox Church in Cardiff, September 6,7
Festival Information
3459 Manchester, Cardiff by the Sea, Ca.
St. Demetrios Greek Orthodox Church in Concord, Sept. 12,13,14
1955 Kirker Oass Road, Concord,Ca.
Festival Information
Saint Anthony Greek Orthodox Church in Pasadena, Sept. 19,20,21
Festival Information
Santa Anita Park, 285 Huntington Dr. Arcadia CA
Saint Basil Greek Orthodox Church in San Juan Capistrano, Sept 27,28
San Juan Capistrano Greek Festival
27129 Calle Arroyo, San Juan Capistrano, CA
Greek Orthodox Church of Annunciation of Modesto, Sept. 2o,21
Festival Information
313 Tokay Ave., Modesto,Ca.
Saint Serephim Greek  Orthodox Church in Santa Rosa, Sept. 20,21
Festival Information
90 Mountain View Ave. Santa Rosa, Ca.
Annunciation Cathedral in San Francisco, Sept. 19,20,21
Festival Information
245 Valencia, San Francisco, Ca.
Saint Katherine Greek Orthodox Church in Elk Grove, Sept. 26,27,28
Festival Information
9165 Peeks Elk Grove , Ca.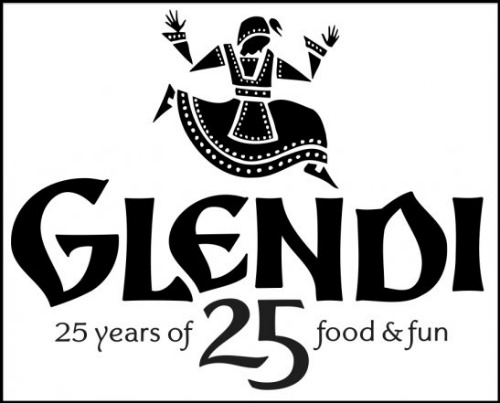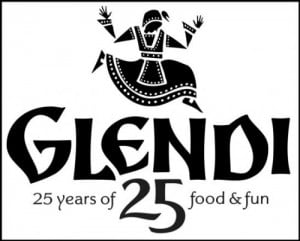 © 2014, Mary Papoulias-Platis. All rights reserved.