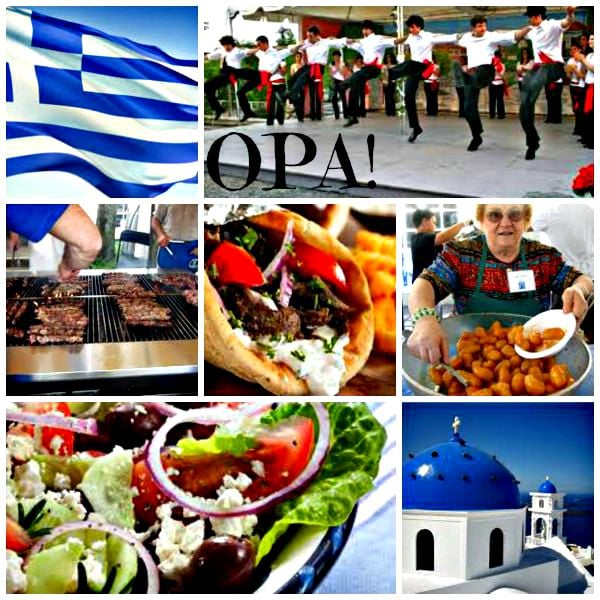 In the next two months in California, you can find a Greek Festival in any town nearby!
Most of the Greek churches have moved their festivals to September – a much cooler and more comfortable time of the year. But, let's not forget the two in August you can attend, St. George Greek Orthodox in Fresno and Resurrection Greek Orthodox in Castro Valley.
If you have never been to a Greek Festival before, ask my co-author Laura and she will tell you that she's been "Greeked"!
We happen to attend a conference together at U.C. Davis a couple of months ago, for certification as olive oil tasters. And I noticed the list of people attending had Greek names.  I took the class last year, so I was there to set up a book signing for the attendees, thanks to Dan at the center. As Laura was coming out for her lunch break, I had already rounded up the Greek troups. She just smiled, sat down quietly and signed away. I know she was giggling inside.
But, it wasn't until the evening when we all went to dinner, that she felt inducted into the world of Greeks. We were invited by two Greek brothers to have dinner with them, which later turned into a table of Greeks and a discussion that lasted the entire evening. She had never seen a group of people talk in detail about their country like we did. But, that's pretty normal for us Greeks.
As we were leaving Davis the following day, we headed south to drop off books to an olive oil store and we decided to stop and eat before going any further. I was driving so Laura found a diner nearby. We walked in and I knew right away it was owned by a Greek. She chose a typical Greek diner in the middle of nowhere. The owner so so sweet and she treated us like royalty. We had a big and hearty breakfast. As we were leaving, I noticed her hand made pastries at the register, so we took several for the ride home.
If you're traveling through in Manteca area, stop by and enjoy this unique cafe/bakery experience at Tony and Mrs. K's Bakery. ( 1195 E. Yosemite, Manteca).  Everything is made from scratch!  Just like the good 'ol days.
So after a long enjoyable weekend together, Laura can now say she is an official  – Greek gal!
Drop by and become "Greeked" at any of the festivals, and you can join us in celebrating our culture and a little, "OPA!"
Greek August Festivals
August 28-30    St. George's Greek Orthodox Church,  2219 North Orchard, Fresno
August 21-23   Castro Valley Resurrection Greek Orthodox Church , 20104 Center St. Castro Valley
Greek September Festivals
September 5-7th Assumption of the Blessed Virgin Mary Greek Church, 5761 East Colorado, Long Beach,Ca.
September 5-6th   Annunciation Church of Sacramento, 600 Alhambra Blvd., Sacramento,Ca.
September 5-7th   Greek Orthodox Church of the Holy Cross , 900 Alameda, Belmont,Ca.
September 5-7th   Saint John the Baptist Greek Orthodox Church, Salinas,Ca.
September 11, 12, 13th Santa Cruz Greek Festival, 
Santa Cruz, CA
September 11,12,13  Saint Sophia Cathedral , Los Angeles, Ca.
September  12-13th  St. Constantine and Helen Greek Orthodox Church, 3459 Manchester Ave., Cardiff,Ca.
September  18-20th St. Demetrios Greek Orthodox Church  1955 Kirker Oass Road, Concord, Ca.
September 19-20th Saint Anthony Greek Orthodox Church, in Pasadena, Santa Anita Park, 285 Huntington Dr. Arcadia CA
September 25-27th  Saint Basil Greek Orthodox Church in San Juan Capistrano, 27129 Calle Arroyo, San Juan Capistrano, CA
September 19-20th Greek Orthodox Church of Annunciation of Modesto, 313 Tokay  Modesto,Ca.

September 19-20th Saint Serephim Greek  Orthodox Church in Santa Rosa, 90 Mountain View Ave. Santa Rosa, Ca.
September 18-20th  Annunciation Cathedral in San Francisco, 245 Valencia St., San Francisco,Ca.
September 25-27  Saint Katherine Greek Orthodox Church, 9165 Peeks Elk Grove, Ca.
Our books are now in Sacramento at The Olive Mix.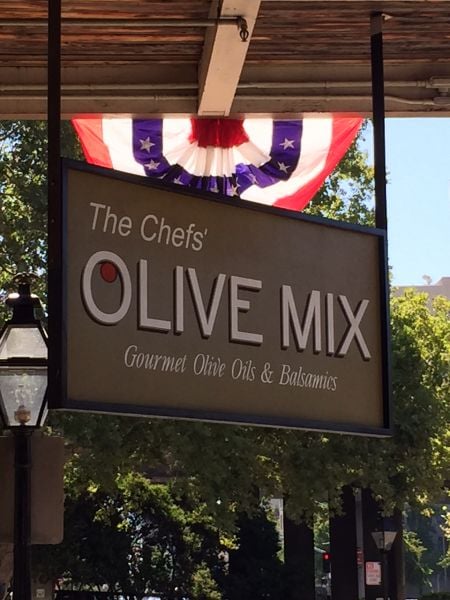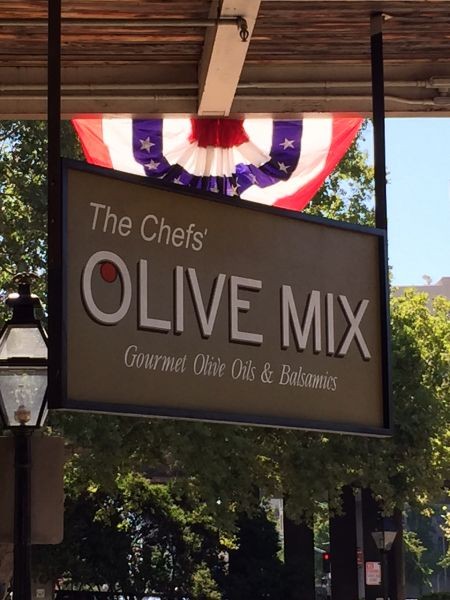 © 2015, Mary Papoulias-Platis. All rights reserved.