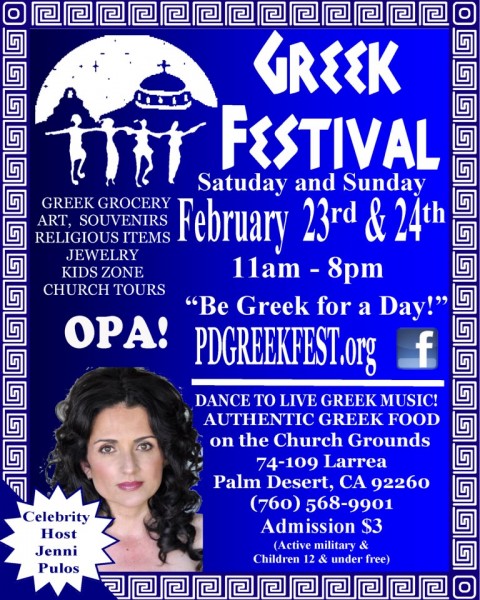 The Greek Festivals in California are in full force again this year with our very first of the season with Palm Dessert's Festival on February 23-24th.  Come join the experience of authentic Greek food, from BBQ lamb to sweet homemade desserts to tantalize your taste buds. Everyone is invited to join in on the dancing, and experience customary dances from the beautiful islands of Greece. Dance groups will exhibit their finest in traditional costumes and dance steps. The festivals are a true reflection of the culture, in which Greek Americans have captured and shared over the years, to simply enjoy and pass on to the future generations.
Saint George Greek Orthodox Church in Palm Dessert and their members will be presenting this 2-day event. Come out and support the church,  eat Greek, and dance into the night with original Greek music from OPA!.
In celebration of our 17th Anniversary year, famous Greek-American actress Jenni Pulos from Bravo TV's -"Flipping Out" will be our celebrity host. Jenni will be on scene for photo opportunities and has been known to rap Greek and throw a few plates.
NEW this year at the festival ~ Try their Sizzling, hot, crunchy Calamari!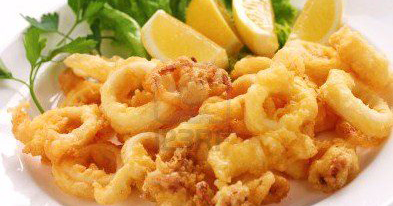 © 2013 – 2015, Mary Papoulias-Platis. All rights reserved.