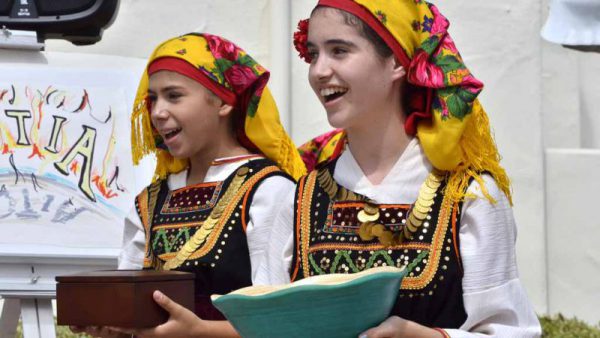 It looks like more Greek Festivals are happening in California this month! Check out the new changes. We are adding two new dates for festivals  – Los Angeles, and Bakersfield. And Temecula Greek Fest is on the same schedule as always.
Did you know: The Dionysia was a large festival in ancient Athens in honor of the god Dionysus, the central events of which were the theatrical performances of dramatic tragedies and, from 487 BC, comedies.
So as you are driving through California, stop by and get your Greek-fix of delicious BBQ, Baklava, and learn a new dance step or two!
October 7th, 8th, 9th 2016 – St. Sophia Greek Orthodox Cathedral, Los Angeles, CA. Info at  L.A. Greek Fest
October 14, 15, 16th – St. George Greek Orthodox Church, Bakersfield, Ca.
Info at St. George Greek Festival 
October 15, 16th 2016 – St. Nicholas Greek Orthodox Church, Temecula, Ca. Information: St. Nicholas Greek Fest
And don't forget to take some of these goodies home with you!
© 2016, Mary Papoulias-Platis. All rights reserved.