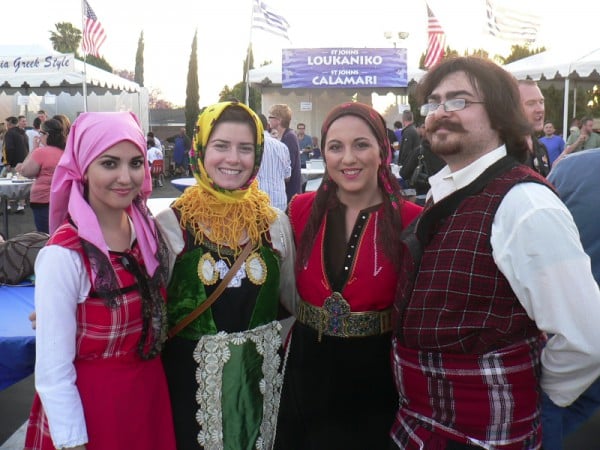 If you happen to be in any of these areas, swing by one of these six Greek Festivals in California during the month of May.  Bring the family for the day and indulge in authentic Greek cuisine from gyros to BBQ lamb. Learn to Greek dance, it's for all ages, and participate in singing old tunes with the live bands. Don't forget to enjoy indulge in the array of Greek pastries made by the Greek community. Overall, spend the day and feel the Greek spirit of the culture – OPA!
Prophet Elias Greek Orthodox Church, Santa Cruz, Ca.
May 13-15th Website: http://www.livelikeagreek.com/events/food-faire
Greek Orthodox Cathedral of the Ascension in Oakland
May 20,21,22  website: http://www.oaklandgreekfestival.com/
St. John the Baptist Greek Orthodox Church, Anaheim, CA
May 20,21,22  Website: http://ocgreekfest.com/
St. Nicholas Valley Greek Orthodox Church of Northridge
May 28,29,30  http://www.st-nicholas.info/events/festival.php
Nativity of Christ of Greek Orthodox Church of Novato
May 27,28,29  http://nativityofchrist.org/festival/
St. Anna Greek Orthodox Church, in Roseville
May 27,28,29 http://festival.saintanna.org/
.
© 2016, Mary Papoulias-Platis. All rights reserved.