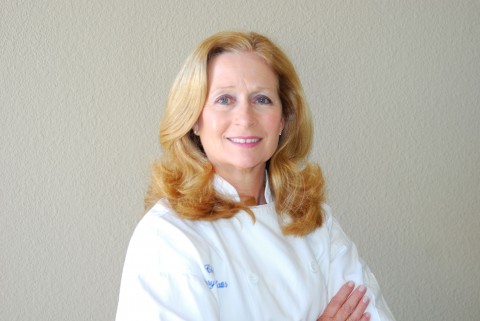 Welcome to my cooking  classes!
Just recently I have partnered with the Rancho Santa Fe Garden Club to teach and direct a new culinary program for the community.  My goal and emphasis for the program is to build a relationship with our community by scheduling educational programs, introducing new foods, and experiencing the practice of  "eating daily as close to our homes"  as our motto. Our menu will represent what is in season locally from our nearby farmers as the source of our class ingredients which will support and encourage our farmers to continue bringing us farm fresh ingredients to our tables.
We are beginning a C.S.A. (Community Supported Agriculture) delivery with Suzie's Farm for our neighbors, also purchasing locally from our organic health-food stores, and in the future building a children's program for our younger audience.  I 'm just thrilled to have the opportunity to organize and develop my own program of inspiring events, involving the talents of our local writers, chefs, and artists surrounding our beautiful city.
My joy will be when we can gather together for a meal and enjoy many "culinary discussions around the open table". The center began from the garden community in town as far back as 1926 and many of my classes will continue to be focused around the family garden. A  few classes I will be teaching include the use of  herbs in our daily dishes, vegetables grown from our gardens, and seasonal fruits and berries for your summer entertaining. The complete class schedule will be available soon. Classes are scheduled to begin May 10th, every Tuesday morning at 11:00 and Thursday evening at 6:30 in the kitchen.
Please join me as we invite you to attend our Open House on May 3rd.

KITCHEN OPEN HOUSE
Rancho Santa Fe Garden Club
17025  Avenida de Acacias
May 3rd at 11:oo and at 6:00
Free food demo, spring floral and tablescape by J.R. Designs,
Viewing of Suzie's Farm Box
CSA sign-up available
New class schedule will be available.
Drop by and say hello and enjoy a quick bite!
© 2011 – 2019, Mary Papoulias-Platis. All rights reserved.