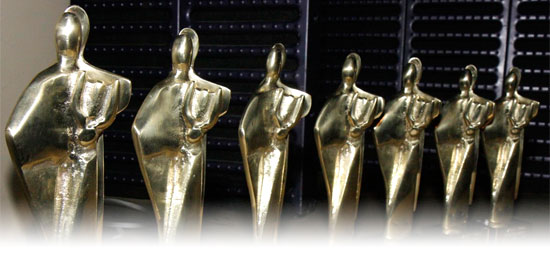 This year's Greek Film Festival will be held in Los Angeles at the Egyptian Theater and the Linwood Dunn Theater …. and for more information you can go to LA Greek Film Festival's site. I will be attending for the first time and I'm thoroughly looking forward to watching the various film winners this year. For a sneak preview you can see many of the trailers on their site. These films have caught my attention as I browsed through  the trailers viewing the hectic everyday struggles in Greece today, youth and their views , and the under world depicted from the eyes of filmmakers. I have gathered bits and pieces of information from their site, just to give you an idea of what this event is all about and what the events will be leading up to during this weekend.
Here's what they are all about:
The Los Angeles Greek Film Festival showcases new films from Greek filmmakers worldwide. Our foremost goal is to promote Greek Cinema and cultural exchange while bridging the gap between Greek filmmakers and Hollywood. Orpheus Awards are given to the most outstanding new films in the dramatic, documentary and short film categories.
Now in our sixth celebratory year, Los Angeles Greek Film Festival (LAGFF) is witnessing a new wave of Greek Cinema emerging from an irreverent generation of young filmmakers who insist on breaking ties with past trends and seeing things in their own unique way. The results are impressive and include recognition in global film circles such as the Cannes, Venice and Sundance film festivals. Our place as a center for Greek filmmakers from around the world is taking on new significance as we assume an active role not only in reflecting the blossoming of Greek Cinema but also in promoting modern Greek culture by highlighting its hidden treasures and root.
A local Los Angeles story will be shown on opening night:
OPENING NIGHT FILM

A GREEN STORY *
USA, 2012, 96 min, World Premiere
Director/Writer: Nika Agiashvili
Producers: Nika Agiashvili, John Edward Lee, Deanna Plascencia, Chadwick Struck, Dimitris Birbilis, Davit Agiashvili, Pablo D'Adamo Cast: Ed O'Ross, Shannon Elizabeth, Billy Zane, Annabella Sciorra, Malcom McDowell, Roger Bart
[TRAILER]
This story recounts the life of Van Vlahakis, who left Greece for the American dream and through an inspirational series of events eventually turned the 22 dollars he brought with him into Earth Friendly Products, a US pioneer manufacturer of green products.
The Orpheus Awards will be given out to the best in each category.
Named for the legendary Greek poet and "father of songs", the Orpheus Award is the Los Angeles Greek Film Festival's annual prize intended to honor the best in Greek and Greek inspired cinema. Since the Festival's inception in 2007 the awards night has become an integral event serving to highlight the art and artists who are changing the way we think about film.
The award itself was designed and sculpted by Greek artist Miltos Papastergiou. Papastergiou, who studied under Yannis Pappas, attended the Ecole des Beaux Arts de Paris and has regularly presented his work in both Athens and Larissa.
Past Orpheus Award Juries have included producers, directors, noted film critics, and award winning actors including: Bill Krohn (Film Critic, Cahiers du Cinema), Lane Kneedler (Programming Consultant), Michael Economou (USC), Gary Mairs (CalArts), Chantal Chauzy (Strand Releasing), Stratton Leopold (Producer), Joan Churchill (Director/Cinematographer), Steven Peros (Screenwriter), and Mike Goodridge (Film Critic, Screen International).
The film festival supports the Conservation of the Greek Seas and Islands and a percentage of their proceeds will be donated to this cause.
We support ARCHIPELAGOS, a national environmental organization in Greece that is committed to the conservation of the rare natural wealth of the Greek Seas and islands. 5% of the LAGFF 2011 Closing Night's proceeds will be donated to ARCHIPELAGOS.
The Archipelagos Arc for the Greek Seeds works to preserve the last remaining local varieties of agricultural plants that have been traditionally cultivated in the Greek islands, to raise awareness among Greek island communities, as well as to provide support and encouragement to organic farmers who respect the value of traditional practices and the biodiversity of the seed.
To learn more about Archipelagos Arc, click here. To learn more about the Aegean Seed Bank, click here.
The Complete  Film Schedule for the weekend is listed on their website.
© 2012 – 2015, Mary Papoulias-Platis. All rights reserved.