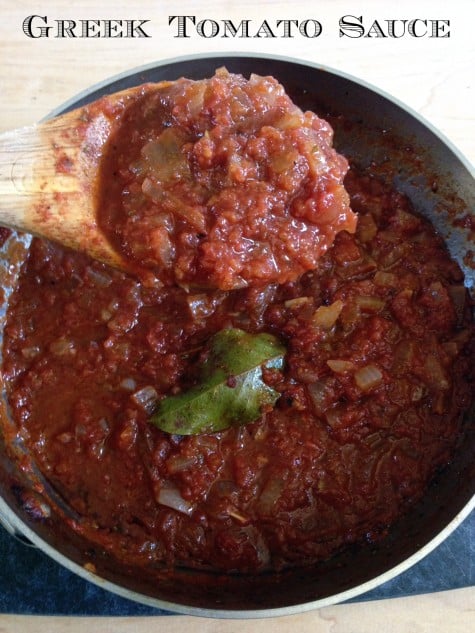 Do you need a basic tomato sauce that can be used for everything Greek?  In the Greek cuisine this Greek tomato sauce has many uses. We use it as a filling in our pastitsio, moussaka, and stews to name a few. Another use can be as a topping for baked dishes like baked fish , shrimp, sauteed chicken, meatballs, pastas, green beans, cauliflower and rice.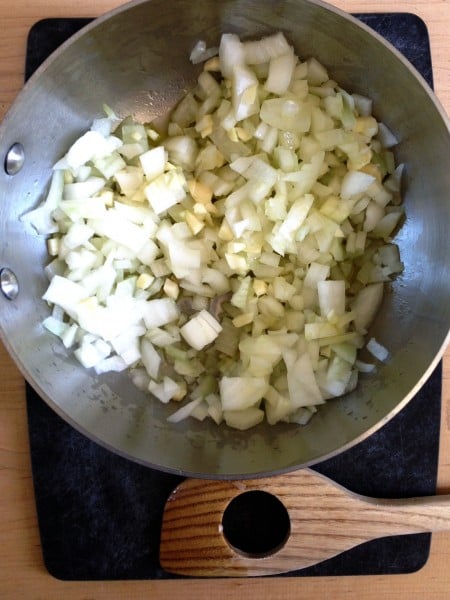 Saute the onions until they are softened. This is necessary because of the quick sauce time.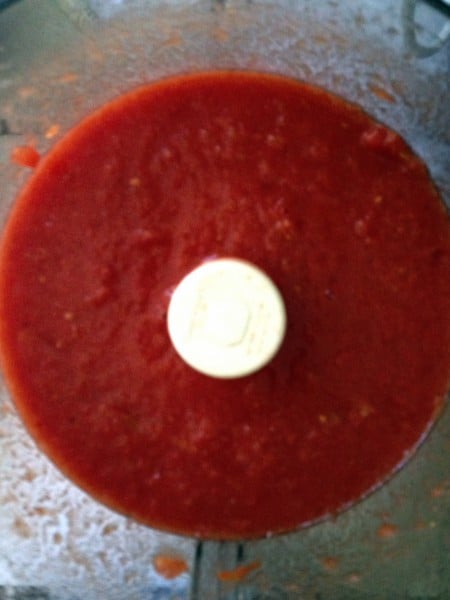 Place your tomatoes in a food processor to get a smooth texture. Or make sure to coarsely chop them if using whole tomatoes so they may cook and thicken into a smooth sauce.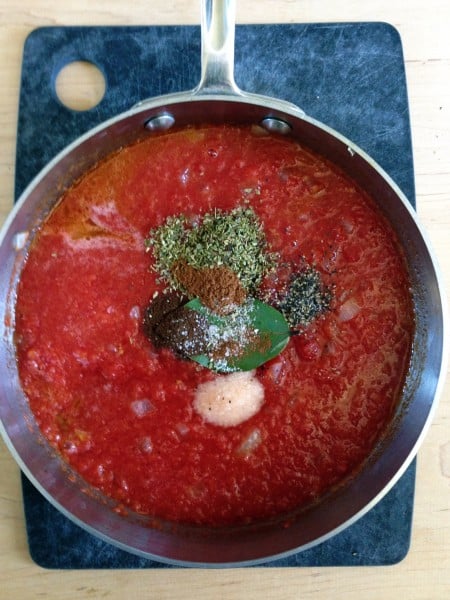 Adding all these spices brings out the Greek flavors.
How to Make Greek Tomato Sauce - Technique Tuesday
This quick and easy sauce can be used for any topping with vegetables and any fish or meat.
Author:
Mary Papoulias-Platis
Ingredients
Makes 4 cups
¼ cup extra virgin olive oil
1 large onion, chopped
4-6 large garlic cloves, chopped
1 can (28 oz.) tomatoes with juice or fresh tomatoes
1 teaspoon dried oregano or 1 tablespoon fresh oregano
1 teaspoon salt
¼ teaspoon pepper
¼ teaspoon cinnamon
¼ teaspoon ground cloves
1 bay leaf
Instructions
In a food processor puree the tomatoes with the juices.
In a large deep pot or skillet add the olive oil and heat over medium heat.
Add the onion and garlic and cook until soft.
Add the tomatoes, oregano, salt, pepper, cinnamon, cloves and bay leaf.
Simmer until the sauce thickens about 20-25 minutes.
Remove bay leaf and serve.
Notes
Note:You can also use fresh tomatoes.This sauce can be kept in the refrigerator up to a week.
© 2013 – 2018, Mary Papoulias-Platis. All rights reserved.