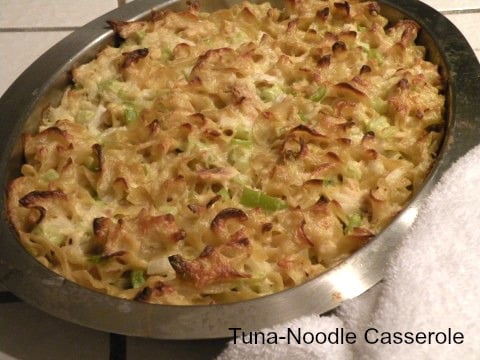 In a Greek home where we serve Greek dishes most of the week, we often crave what I call my American comfort dishes. Just the smell of the cheese and noodles melting with the creamy tuna from my kitchen window will remind me of those chilly nights the kids are out playing in the park across the street, and this casserole is in the oven baking, and I'm waiting for everyone to come in for the night. Today, this dish might be called fattening or maybe it needs a little help in the substitution category, but my family calls it perfect!

Not Greek Tonight - Tuna Noodle Casserole
Try this cheesy -tuna casserole for your family tonight! In my easy and quick recipe box!
Author:
Mary Papoulias-Platis
Cuisine:
Comfort Food- American
Ingredients
1 package long-wide noodles
1 can drained tuna in water
½ cup mayonnaise
1 cup sliced celery
⅓ cup chopped onion
¼ cup chopped pimento -optional
½ teaspoon salt
1 10z. can cream of celery soup
1 cup grated cheddar cheese
½ cup toasted slivered almonds
Instructions
Pre-heat oven to 425 degrees.
Bring a large pot of water to a boil and cook one package (3 cups) noodles using the package directions, drain.
Combine cooked noodles with one can tuna drained, ½ cup mayonnaise, 1 cups sliced celery, ⅓ cup chopped onion,1/4 cup chopped canned pimiento (optional) and ½ teaspoon salt. (Can be prepared and placed in a large bowl while the noodles are cooking.)
Blend one 10½ oz. can celery soup and ½ cup milk in a medium saucepan and heat until smooth. Add 1 cup shredded American cheese and stir until it melts.
Add to noodle mixture. (I use the same pan that I boiled the noodles in)
Place in a greased two quart casserole.
If desired, top with ½ cup toasted slivered almonds.
Bake uncovered for 20 minutes.
Notes
* I like to use the Pennsylvania Dutch noodles
* I often double this for company
Uncooked and ready for the oven.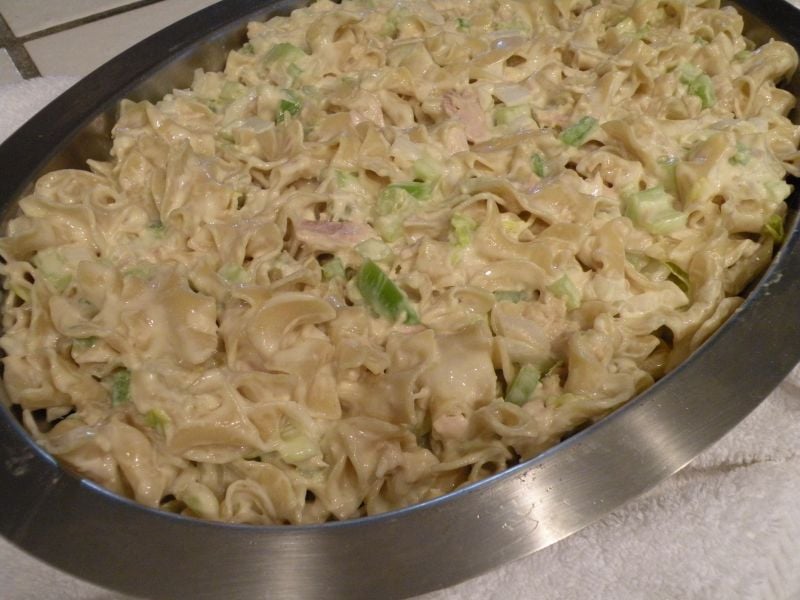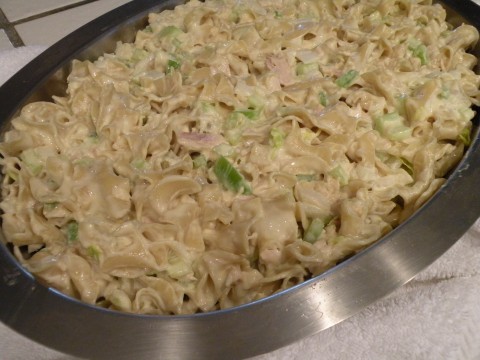 Cooked and resting!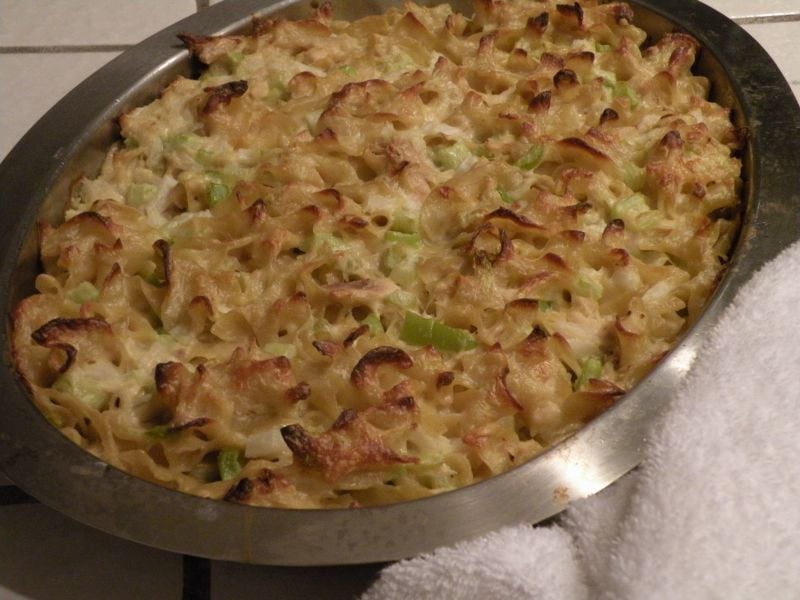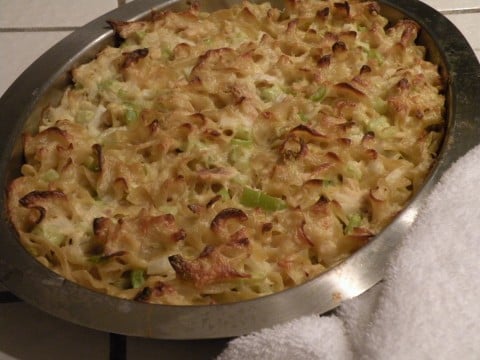 The original recipe came from my old 1975 copy of Better homes and Gardens – now an antique!
My copy is tattered and the pages are falling out. This is one of my favorite cookbooks when I was just learning how to cook.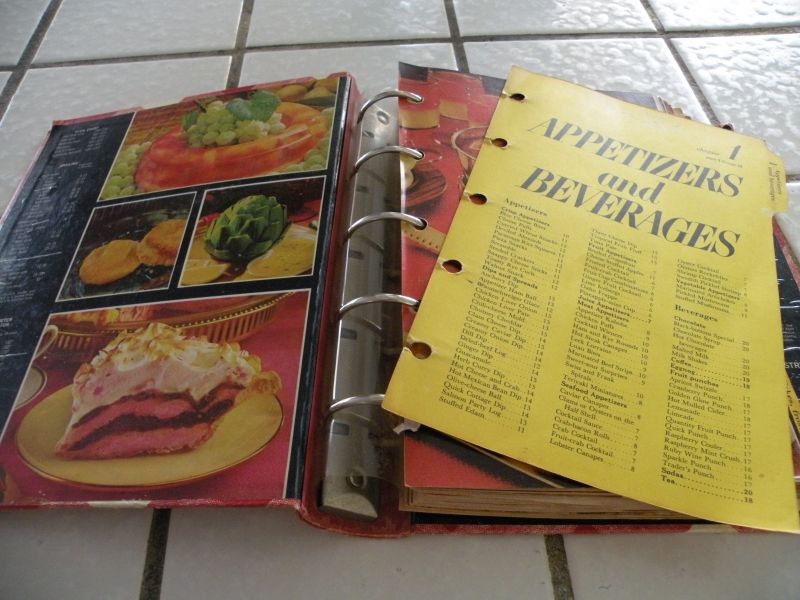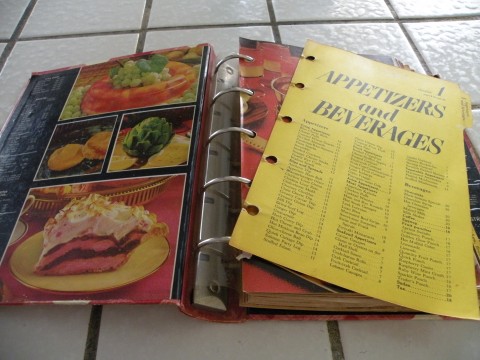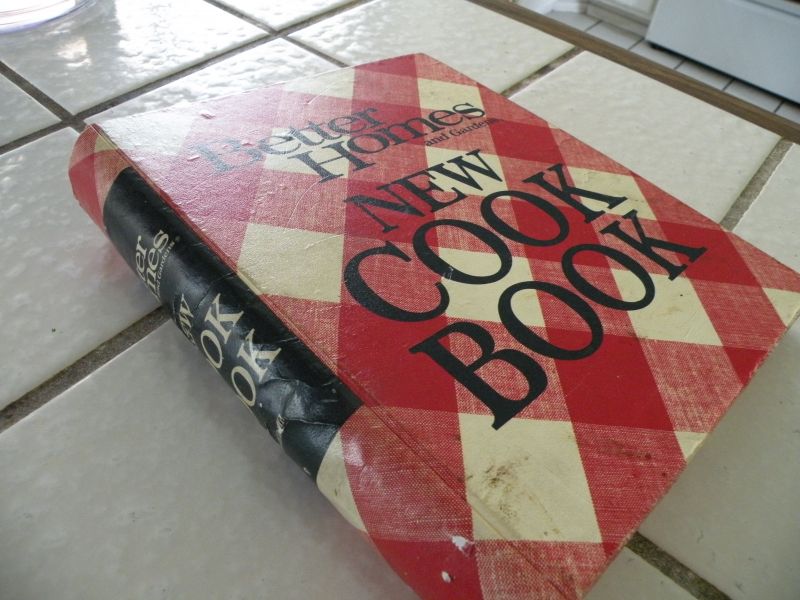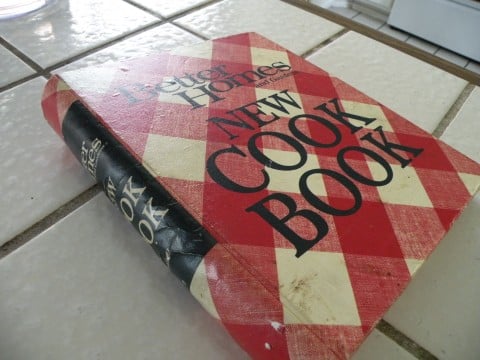 My favorite and first cookbook when I was in college –  And I still use it today!
© 2011 – 2019, Mary Papoulias-Platis. All rights reserved.