Discovering the Greek Diet with Black-Eyed Peas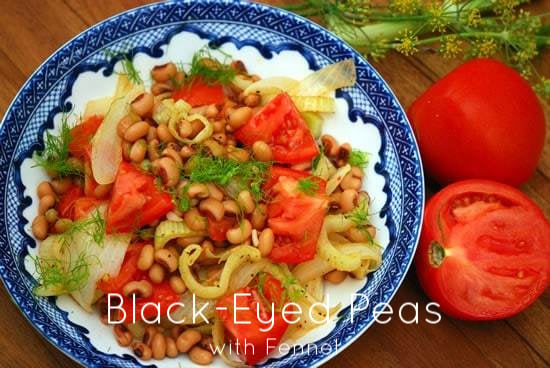 Growing up in a Greek household I never heard the word "diet" or a discussion about anyone's weight.  I looked up the word in my Greek dictionary and it said, "diaita." So the ancient Greek word for diet meant ''way of living'' in general and was not referring to the dietary needs and habits of the people. Instead it has to do with the type of lifestyle we live – work, sleep, friends, social activities, community, and place of living.  The Greek cuisine today continues to be celebrated through religious beliefs, customs, and a simplified lifestyle.
As kids we ate whatever our relatives prepared, only one meal that was fresh and simply made. Today, those dishes have become our comfort food that we serve to our family. By the way, growing up in San Diego there were 11 cousins plus some, and our household was always buzzing with relatives and neighbors. You know the old saying, everyone in the Greek community is related to one another, so you guessed it, we never had an empty home.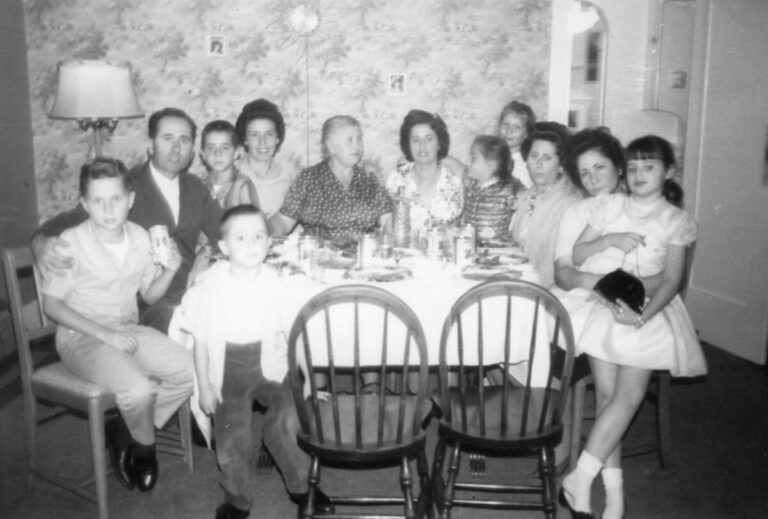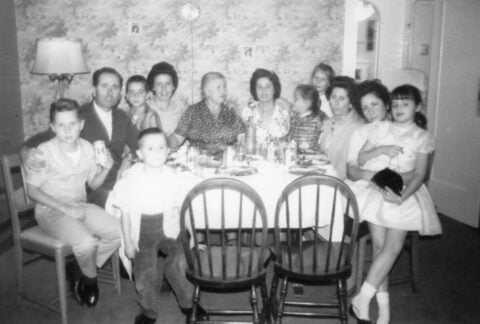 As I prepared myself for this project I read so much research these past few weeks, that I actually started dreaming in Greek again. This happens to me when I first return home from a long trip to the old country.  Right?
Let's get down to facts about the Greek diet, their eating habits and lifestyle:
If you have the following 6 ingredients in your kitchen you're on your way to cooking Greek: Extra-virgin olive oil, tomatoes, garlic, lemons, oregano, and feta.
Create a vegetable garden or shop locally at farmers market.
Cook at home as often as possible.
Sit down at the table and eat together.
Why is this diet so healthy for us? This was answered repeatedly throughout the several studies I examined. Overall, the people of Crete were chosen to be studied because it was determined they had the lowest death rate among the Greeks.
Here's a short overview of what I found.
The dietary pattern of the Cretans shows a number of protective substances:
A balanced ratio of essential fatty acids in their diet
High amounts of fiber
Antioxidants (resveratrol from wine)
Polyphenols (from olive oil)
High levels of Vitamins E and C
Levels of  Selenium (mineral) and Glutathione (antioxidant)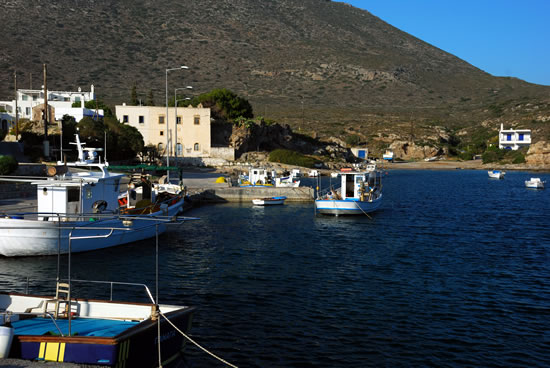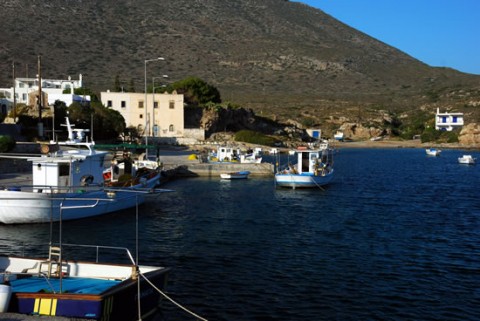 How to eat like a Cretan in the U.S.
EAT GREENS: They found 70 types of greens in Crete, 10 times the level of antioxidants in green tea or wine.
DRINK HERBAL TEA: Include herbal teas, 5-6 times a day.
USE HERBS: Substitute fresh herbs and spices instead of salts to flavor foods.
SEVEN or MORE SERVINGS A DAY of antioxidant-rich fruits and vegetables.
DAILY handful of nuts.
USE OLIVE OIL as the main source of added fat.
EAT FOODS high in fatty acids: mackerel, trout, herring, sardines, albacore tuna, salmon, walnuts, flax seeds, and green leafy vegetables.
REDUCE meat consumption, use grass-fed meat.
SELECT yogurt and cheese from sheep or goat's milk.
INCLUDE fatty acids in every meal, even breakfast. (for ex. walnuts and figs)
RAISE A GLASS OF WINE: In moderation as a dinner drink, or try fresh purple grape juice.
The original Greek diet I'm referring to is prior to 1960. Why 1960?  Soon after, the fast food industry became integrated into Greece and it soon changed many of the eating habits in their country.
"Be Greek, Take the Time"
Walk more often and stay active with gardening, household cleaning, biking and daily physical activity.
Eat with others. This diet recognizes the importance of enjoying meals with family and friends.
Take short naps at least five times a week.
Be social, attend community functions, play cards, take a walk with friends.
This recipe is commonly found in Greek family dinners. If you're unable to find black-eyed peas you may substitute with small white beans, lentils, or rice.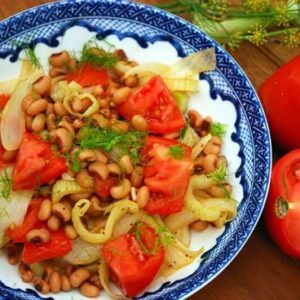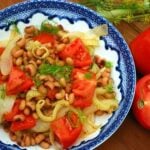 Black-Eyed Peas
Black-Eyed Peas have been a traditional dish in the Greek cuisine offering a healthful meal with added garden vegetables.
Ingredients
1

pound

dried black-eyed peas or canned beans

¼

cup

extra virgin olive oil

¾

pound

finely chopped fennel

1

medium onion, finely chopped

1

pound

tomatoes, coarsely chopped

salt and pepper to taste
Instructions
Place the black-eyed peas in a saucepan, cover with water and bring to a boil. Skip this stem for canned beans.

Reduce the heat to a low simmer and cook for 15 minutes. Drain.

Heat olive oil in a large saucepan and sauté the fennel and onion until softened.

Stir in the tomatoes and simmer for 10 minutes. Serve warm.
You can learn more about the Greek Diet in my cookbook, Cooking Techniques with Olive Oil.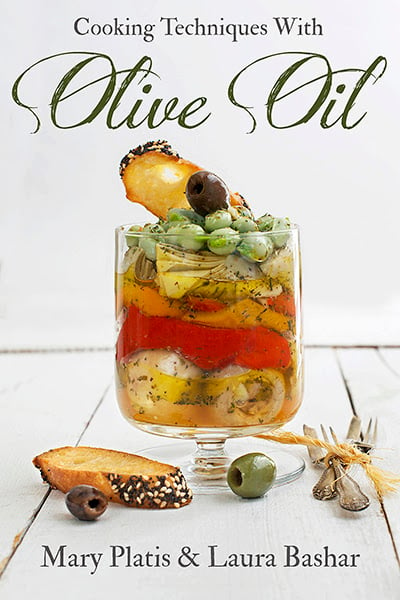 You may also enjoy other beans recipes from my blog:
Three-Bean Salad with Fresh Green Beans
Stay Healthy,
Mary