Purchase Cookbook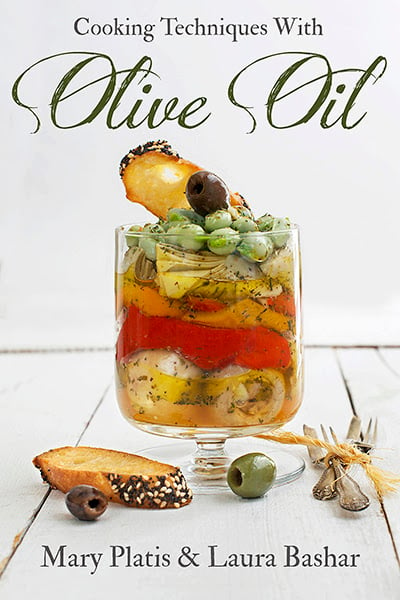 This awarding winning cookbook was written for your enjoyment. I wrote my cookbook after visiting my mother-in-law's island of Kythera in Greece. There, I witnessed the olive picking season and the milling of the freshly picked olives at the local processing mill.
When I came home with my grassy vibrant olive oil, I realized here in the states we were not familiar with using olive oil in our dishes. As a culinary teacher, I use extra virgin olive oil in all my classes. My students love how this enhances the flavors of each and every ingredient.
My goal was to write a cookbook as an educational culinary tool in your kitchen. I broke down the chapters in cooking techniques, which are the basic to cooking, hence the title. With this book, you will learn all about the production, varieties and uses of olive oil. Along with how to select and store olive oil.
Most importantly, you have chosen to purchase my book for a more healthier approach to cooking for you and your family. I thank you for your purchase. Please drop me a note and let me know how you enjoyed the book.
Best in Health,
Chef Mary Platis