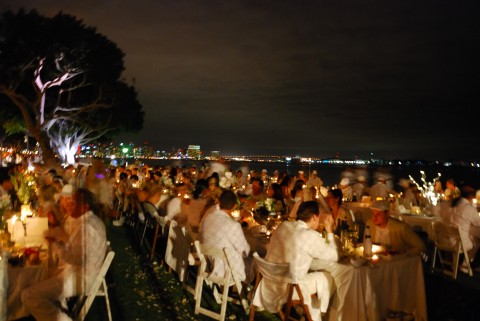 Attending the long-awaited Diner en Blanc with 1,000 other guests in San Diego was so magical it took my breath away! Our destination was unknown until we boarded our fully occupied bus. As we exited the dirt parking lot where we all met, we were finally given our destination – the ocean bay park near Tom Ham's Lighthouse. The food groupies in the bus held on tight to their lap filled with flowers, candles, and tabletop accessories  as we traveled. As we arrived to our place of dining we unloaded along with hundreds of other guests and unwrapped our goods; tables, chairs, tablecloths, silverware, food, candles, flowers, all within 15 minutes. We sat closely with new neighbors and finally lit our candles and shared names and small talk. Soon, we became very comfortable with one another aligning with the stars in the beautiful night sky above. We dined together, sipped wine together, and soon danced together as the evening progressed.  The song "Nights in White Satin" played over and over again in my head. This was an evening in Paris, I will never forget.
Enjoy the pictures, words cannot describe the fun and laughter we had shared with our new friends!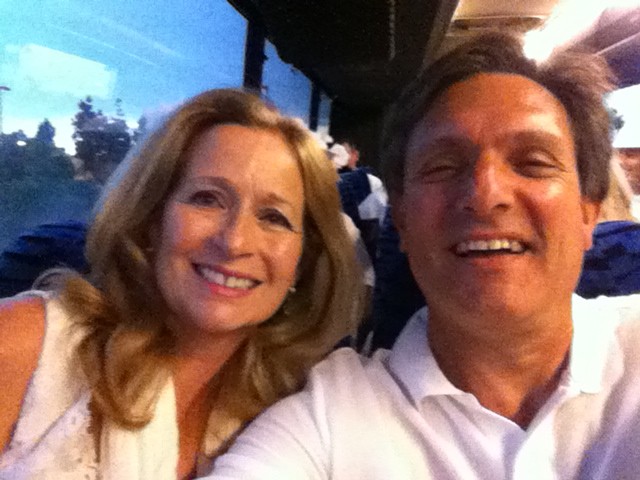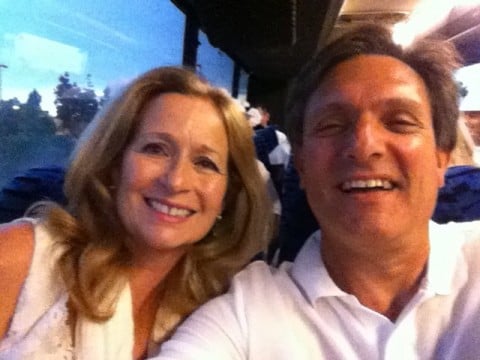 On the bus with everyone~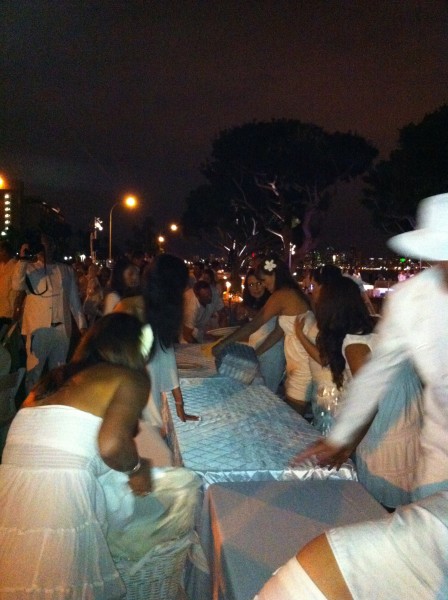 Setting up the tables~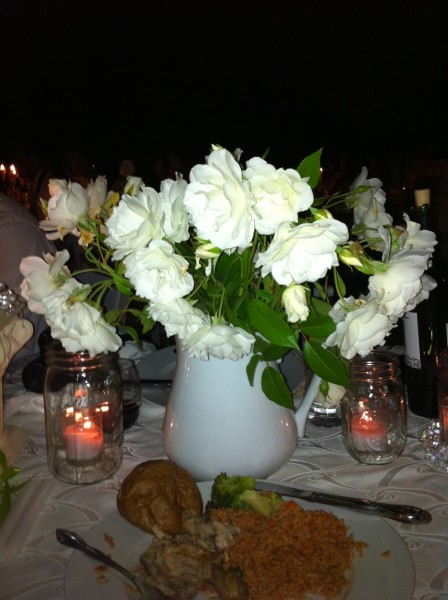 Flowers, candles,vase and all!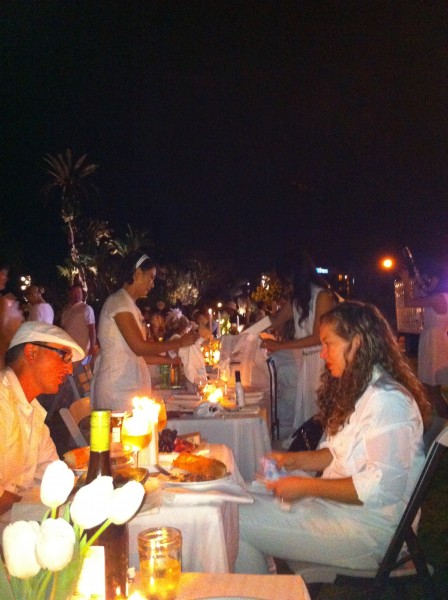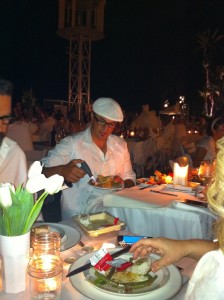 Dinner at last!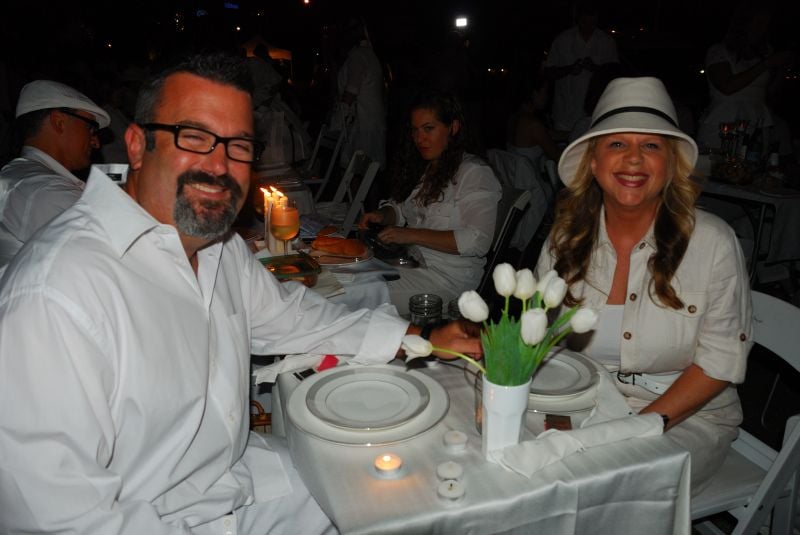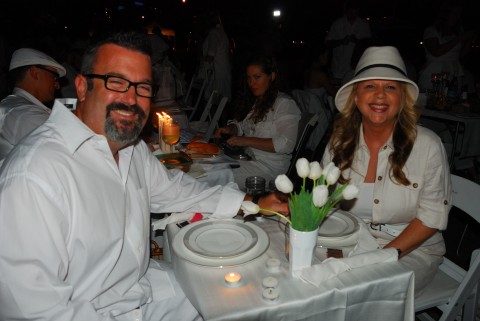 Wonderful new friends ~ Lucas and Rebecca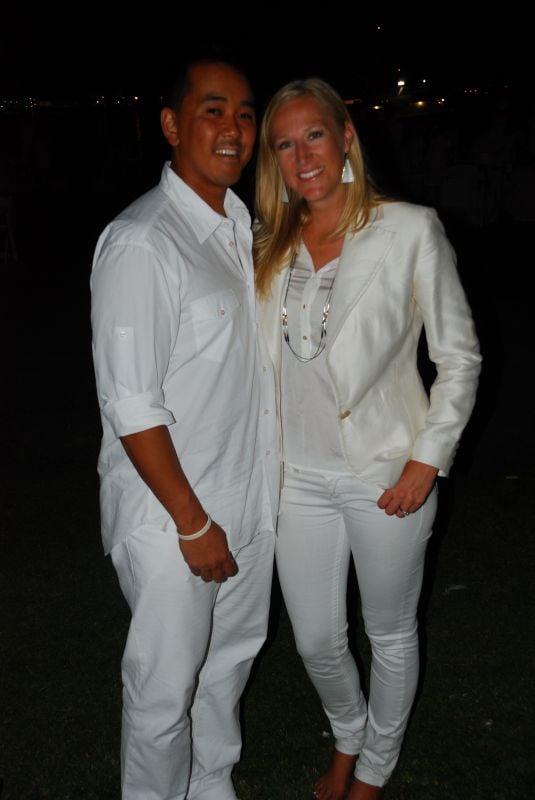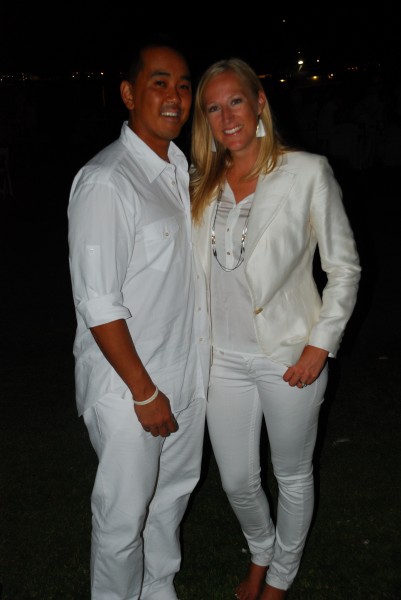 Stephanie and Marco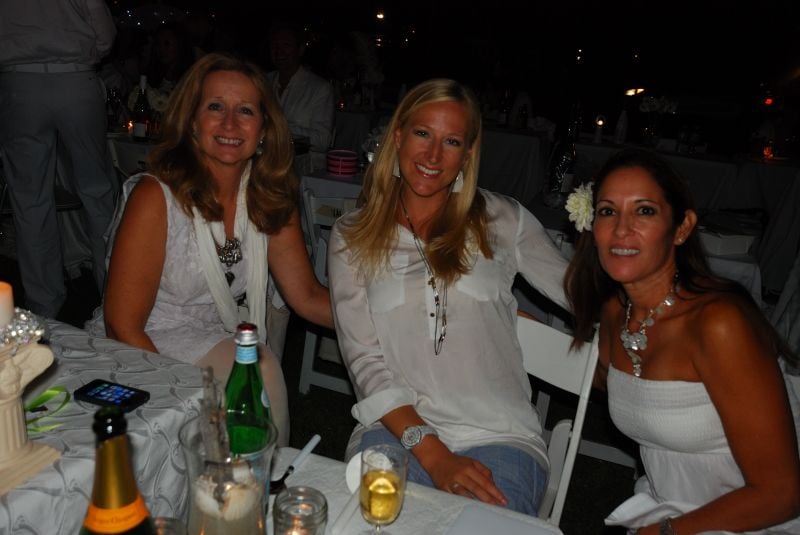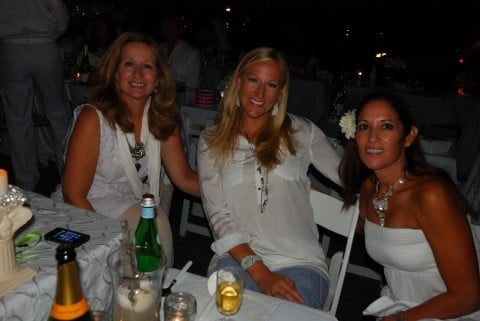 Stephanie, Christa, and myself – enjoying  our wine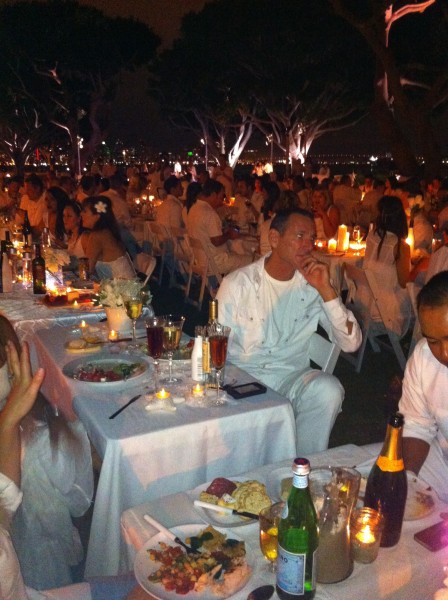 Our rockin  group – with thoughtful Brice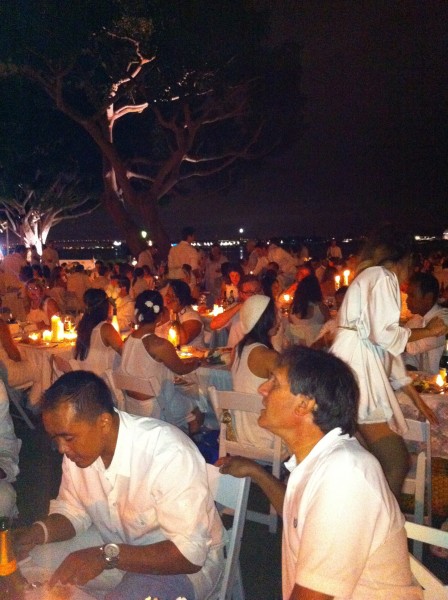 The boys …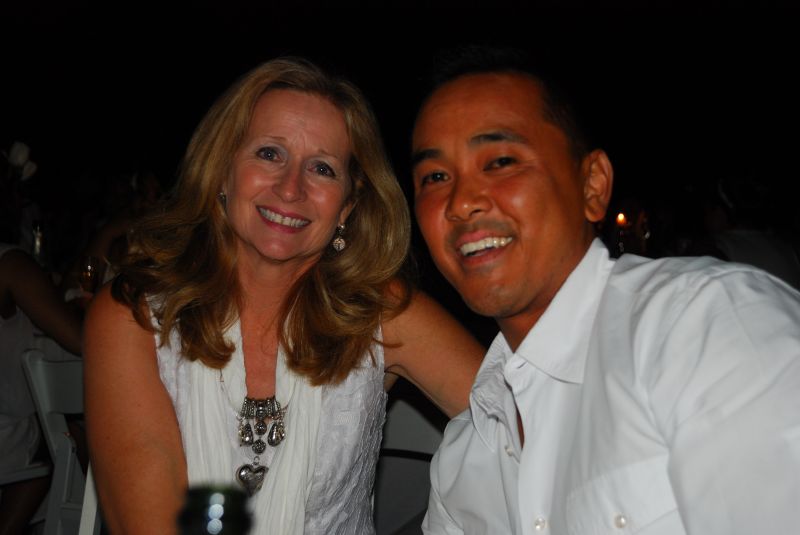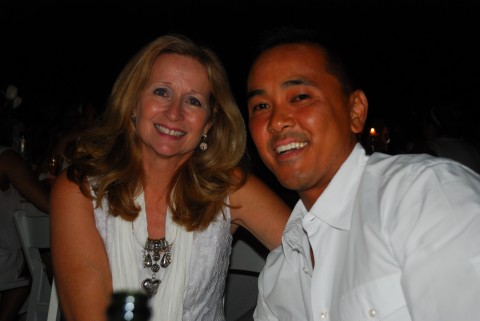 My first grade student Marco from Flora Vista Elementary sitting right next to me with his lovely wife, Stephanie.
Surprise!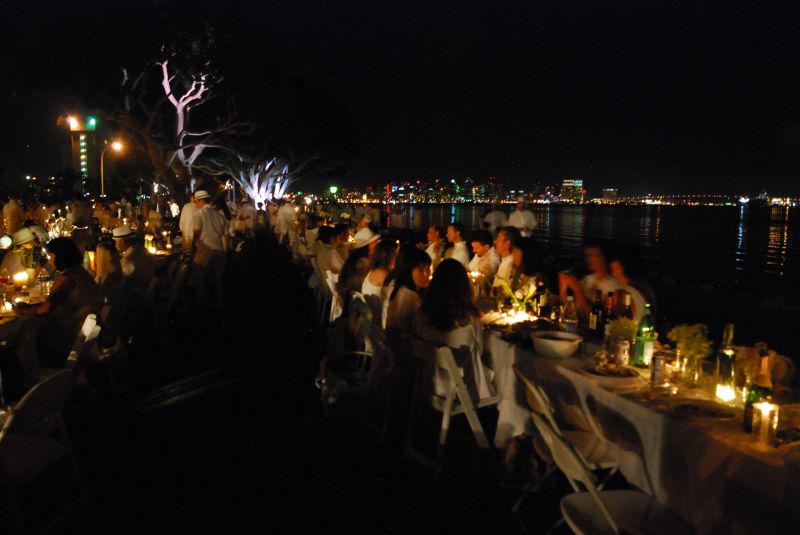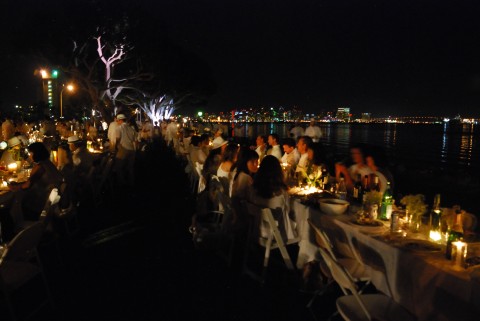 Our amazing view!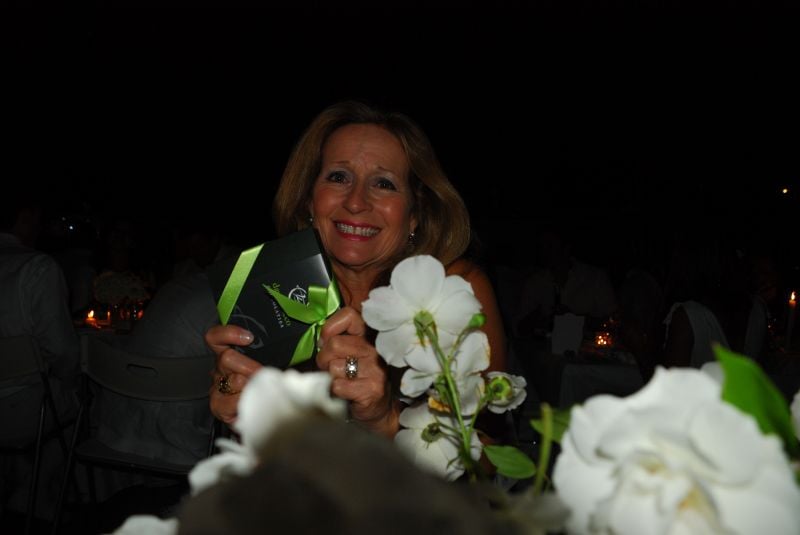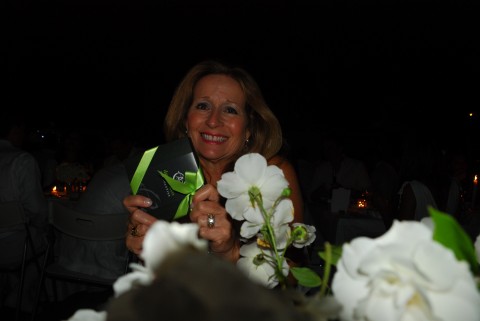 Sharing wonderful chocolates with the group!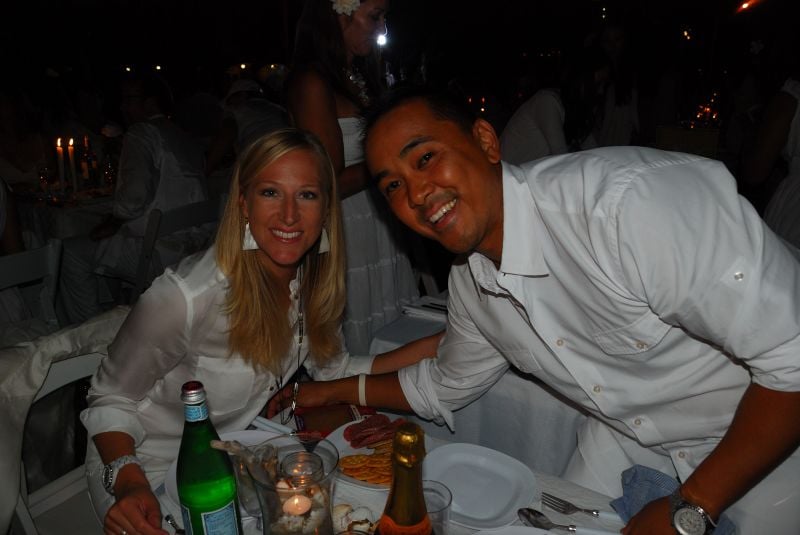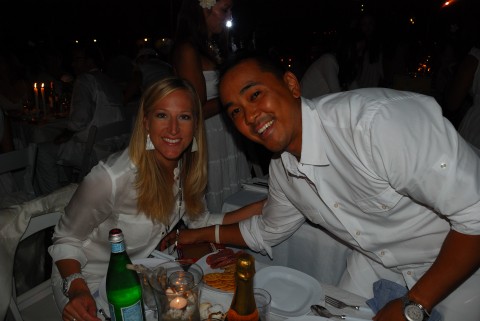 One happy couple!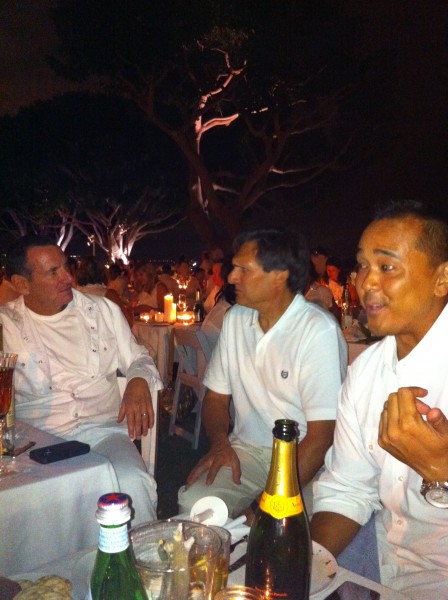 The boys…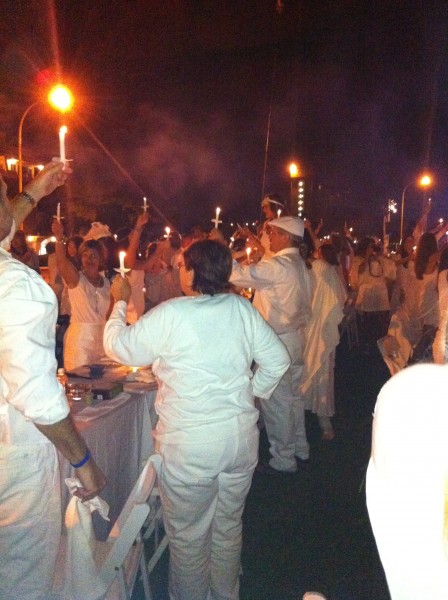 Later in the evening they passed out candles – a sparkling night!
Here are a few videos from that evening from the local news stations.
Flash Mob Dinner in White on Fox News 5 San Diego
© 2012 – 2019, Mary Papoulias-Platis. All rights reserved.