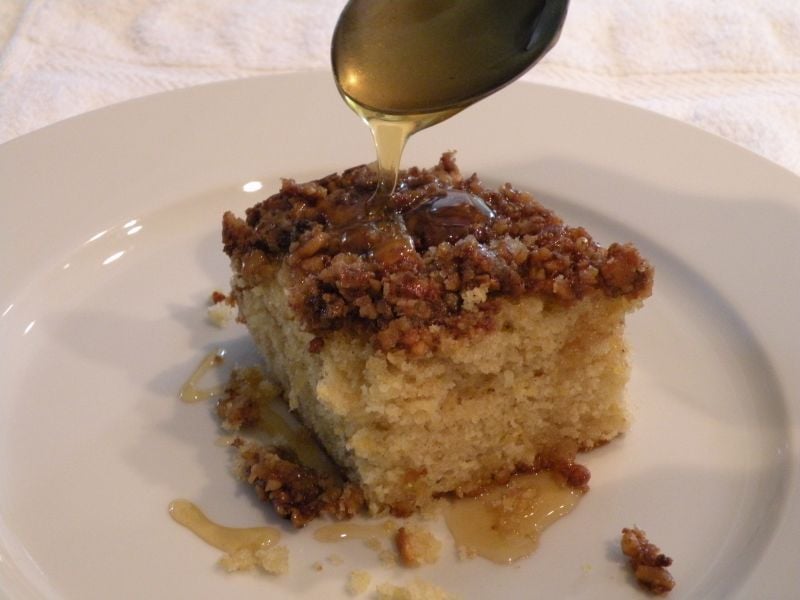 Baklava is the one holiday dessert I like to make for my friends and family on special occasions. I decided I would create this cake with the same flavors and spices but for the busy baker. It can be assembled and baked before company arrives and placed in the oven while having dinner. Cooled and served warm with a dollop of orange scented honey, your guests will marvel at this updated and simple  dessert!
This cake was created for Nikki Papoulias who loves a simple but delicious cake!
Makes: 9 servings
Butter an 8×8 baking pan and generously butter wax paper or parchment.
Leave a 2″ overhang of wax paper or parchment on each side of the pan.
For topping:
2 cups chopped walnuts
1/4 cup orange honey or plain
1/4 cup brown sugar
1/2 cup fresh orange juice
1/4 cup butter
1 tablespoon orange zest (zest of  1 orange)
Roughly chop walnuts by hand or in a food processor.
Place the butter, honey, orange juice and zest in a frying pan and cook on medium heat until butter melts and sugar dissolves.
Add nuts and bring to a boil and remove from heat.
Spread evenly in a well-buttered and waxed 8×8  baking pan.
If using a glass dish, reduce cooking time by 5-10 minutes. Insert with toothpick for doneness.
For cake:
1 1/4 cups flour
1/4 cup yellow cornmeal
2 teaspoons baking powder
1/4 teaspoon salt
1 cup sugar
2 large eggs, separated
3/4 teaspoon vanilla
1/2 cup whole milk
1/2 teaspoon cinnamon
2 teaspoons honey
2-3 tablespoons orange honey for garnish
Pre-heat oven to 350 degrees.
Position rack in the middle of the oven.
In a medium bowl whisk together flour, cornmeal ,baking powder, cinnamon and salt.
Beat 1/2 cup butter (1 stick) until fluffy about 3 minutes. Add sugar and beat until creamy. Beat in egg yolks and vanilla.
Add flour mixture alternating with milk.
With a whisk beat egg whites until stiff.
Slowly fold into batter. Gently swirl in 2 tablespoons honey.
Spread batter evenly on top of  the nuts.
Bake in the oven for 45 minutes.
Let cool for 5 minutes, then invert into a platter. If nuts stick to paper, place on cake and let cool.
Let cool for 45 minutes.
Serve with a teaspoon of orange honey.
Technique for baking this cake: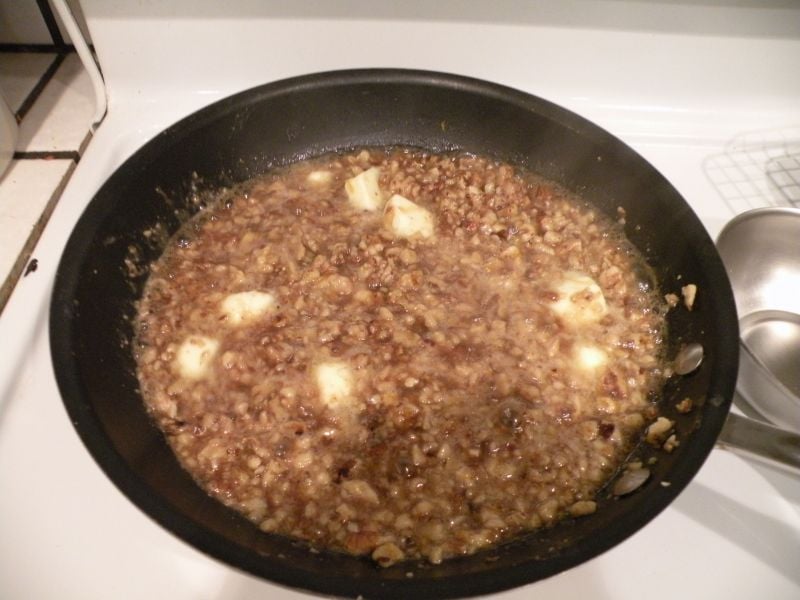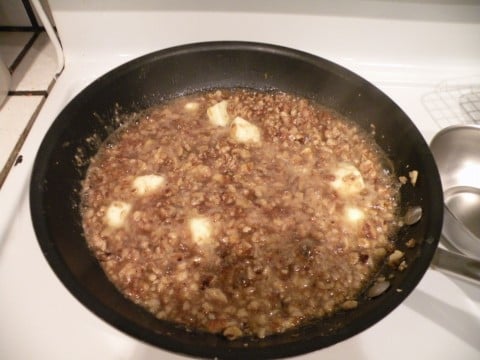 Place the filling ingredients in a skillet and cook on medium until thickened. Add the nuts and bring to a boil and remove from heat.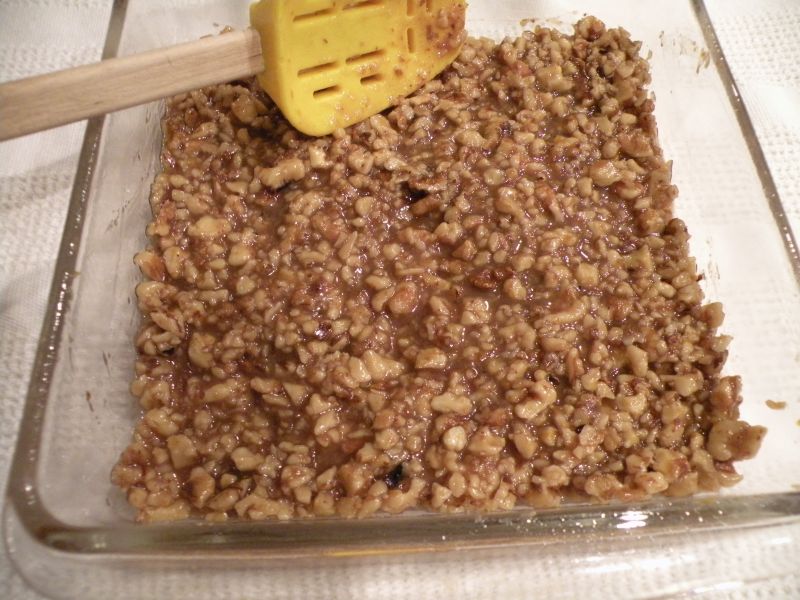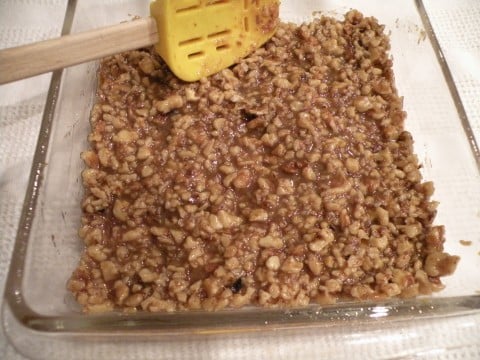 Place nuts in  baking dish and spread evenly.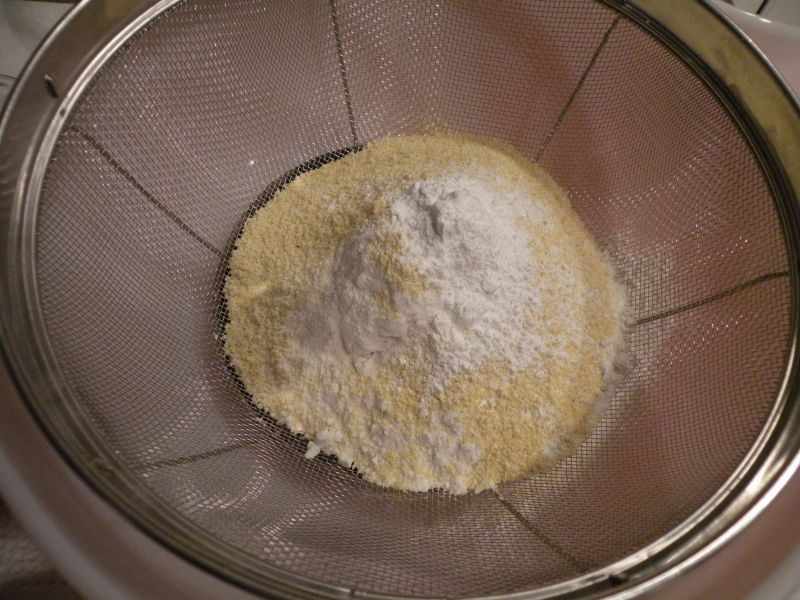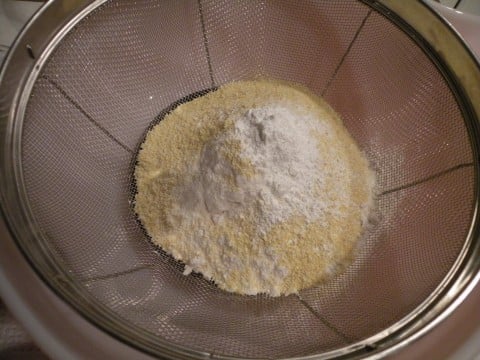 Shift all dry ingredients or whisk in a medium bowl.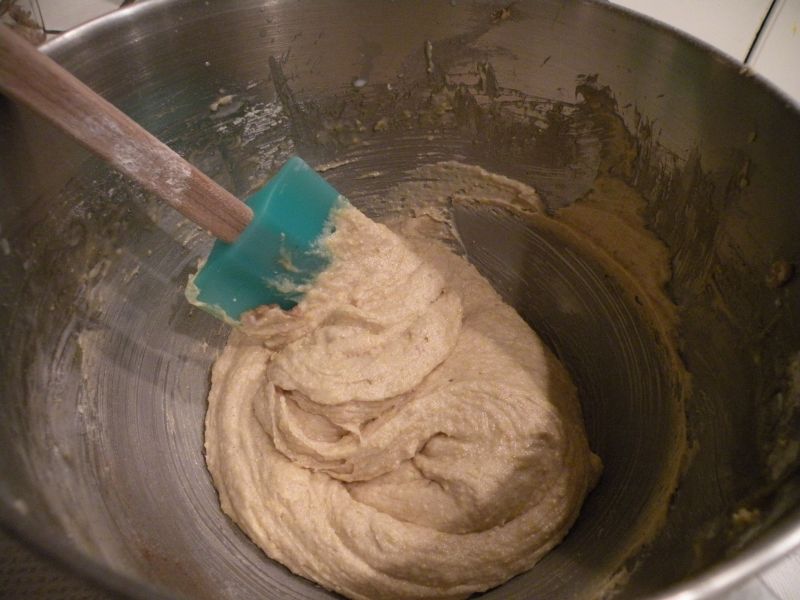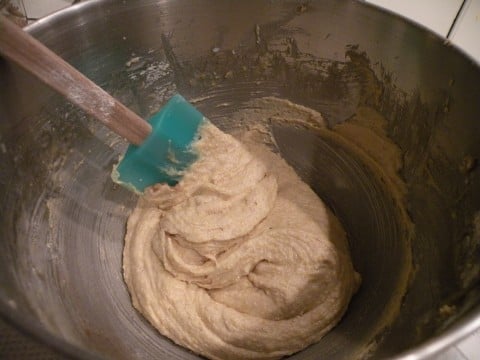 Beat butter with the sugar, add eggs and vanilla.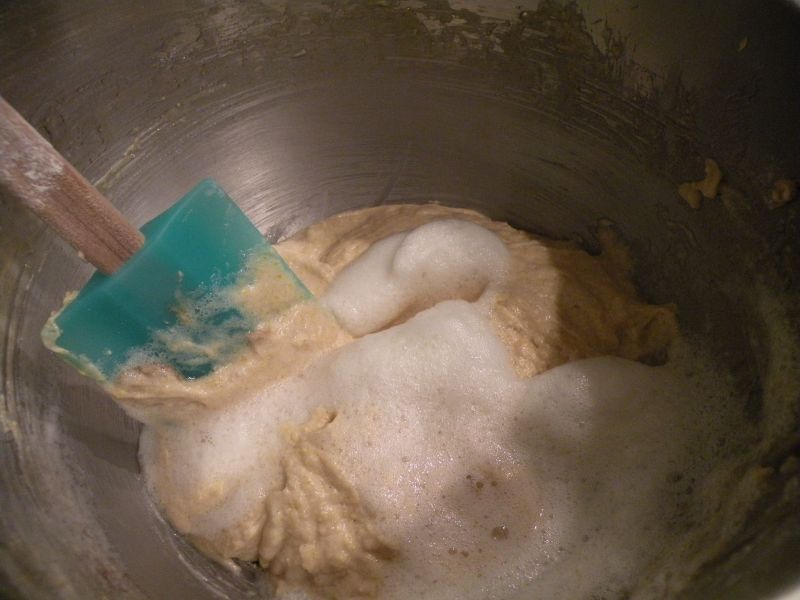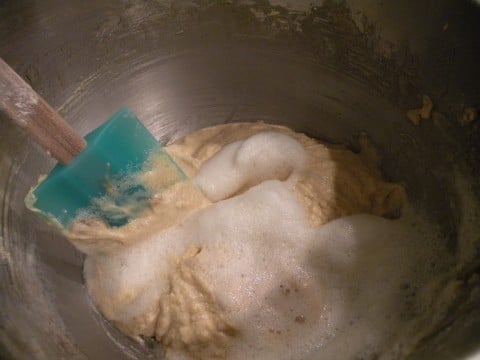 Beat egg whites with whisk until stiff, and fold into batter. Swirl in honey.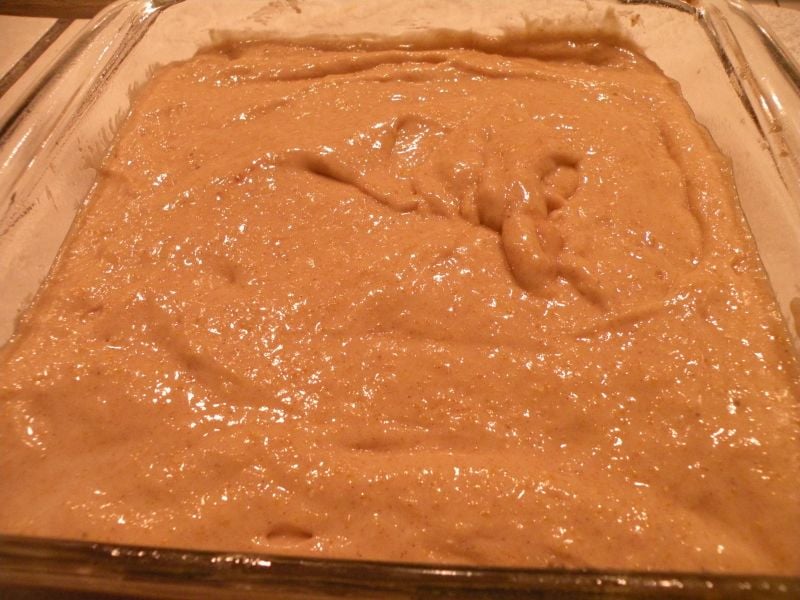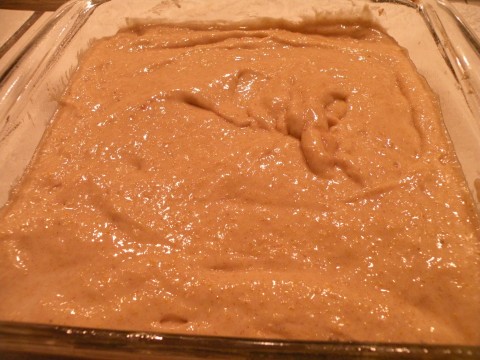 Pour batter over the nuts and bake in the oven at 350 degrees for 45 minutes.
If nut topping sticks to wax paper, just place back on the cake and cool.
Happy Birthday,
Mary 
© 2010 – 2022, Mary Papoulias-Platis. All rights reserved.