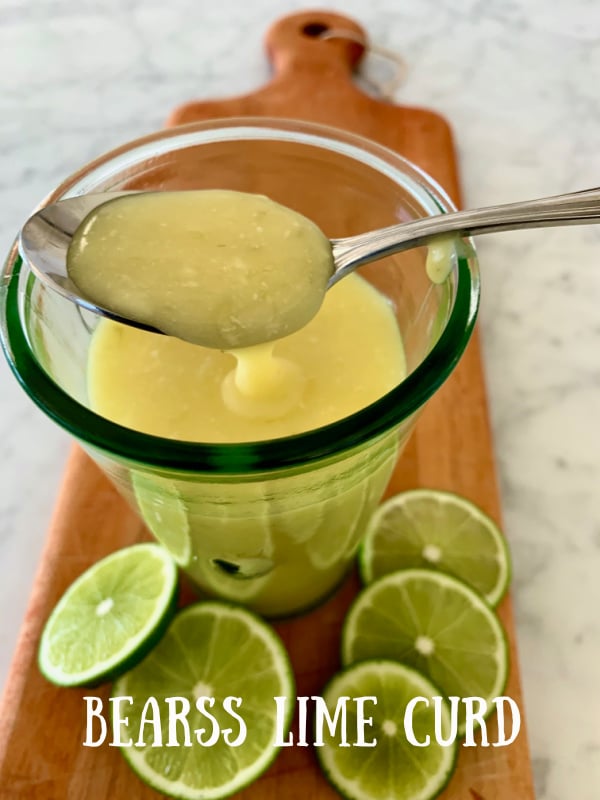 Have you heard of Bear Limes or the correct spelling Bearss Limes?
My backyard is perfumed with fresh limes from our Bearss Lime tree. We have a 15 year old tree that continues growing and giving us several crops a year. This specific lime can be used as a young lime, when reaching 2 inches round for flavoring cocktail drinks and as they mature to 3-4 inches, they produce more juice for limeade, pies, baked goods, and sauces.  It's a very diverse lime variety. And don't forget to use the zest before squeezing, for added flavor to your meals and desserts. IT'S FREE FLAVOR!
Here is a definition of the Bearss Lime Tree also known as the Persian lime, other common names such as seedless lime, Bearss lime and Tahiti lime, is a citrus fruit species of hybrid origin, known only in cultivation. The Persian lime is a triploid cross between key lime and lemon. Wikipedia.
For more information on this specific tree, check out this  UC Davis report on Citrus.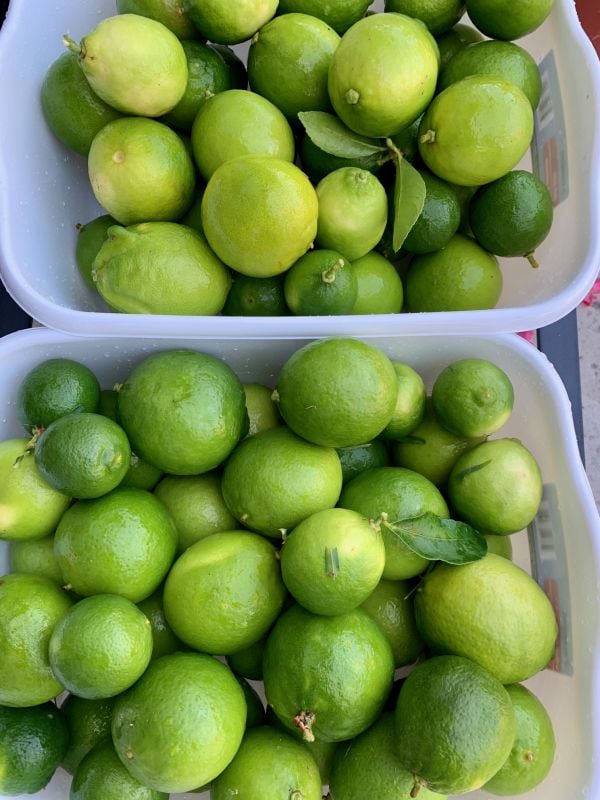 Here I have picked small and large limes. This lime can change color from young dark green to a yellow-lime. Both can be used for various uses. The sizes vary so the smaller limes will give you much less juice but has a place in cocktail drinks with more sour notes. The larger size lime when squeezed is perfect for desserts and for adding to your sauces for main dishes.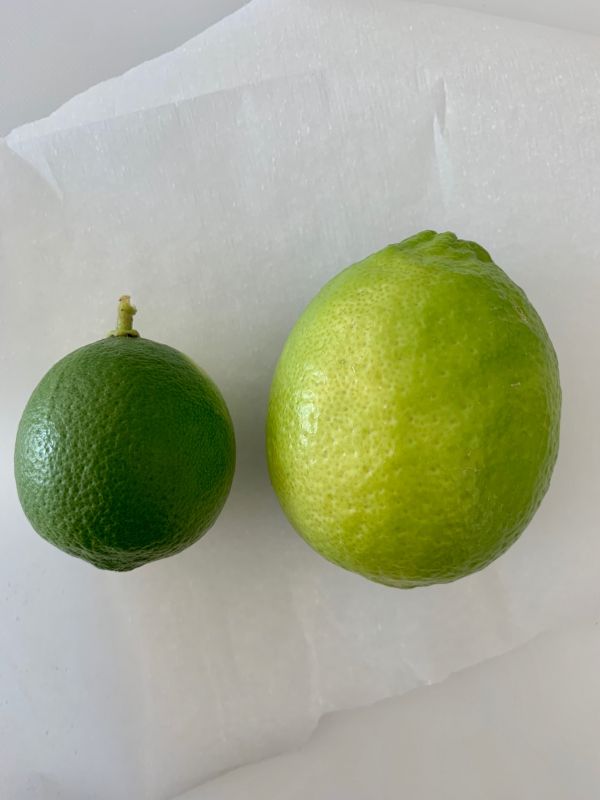 This gives you a better look at their various sizes. And this is all from the same tree.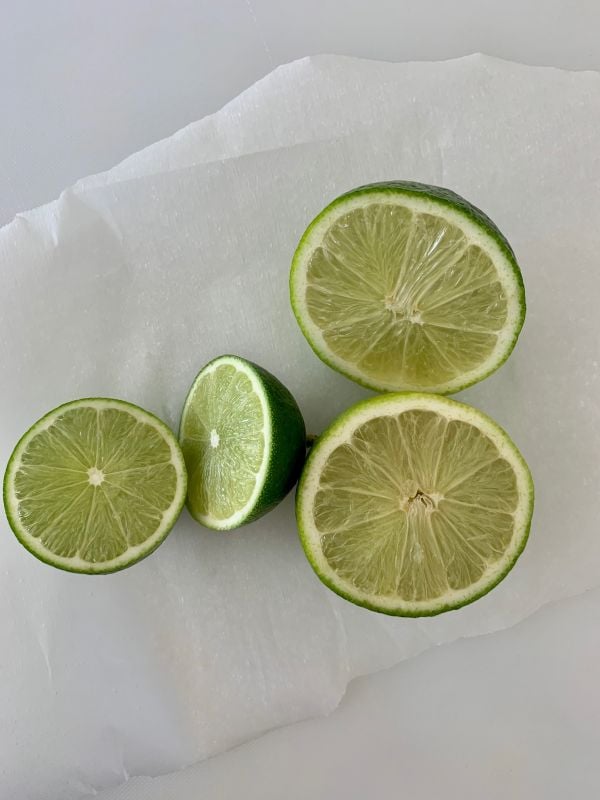 This is a good look at the smaller limes sliced to give you a better look at the interior and all the juiciness, compared to the more yellow one.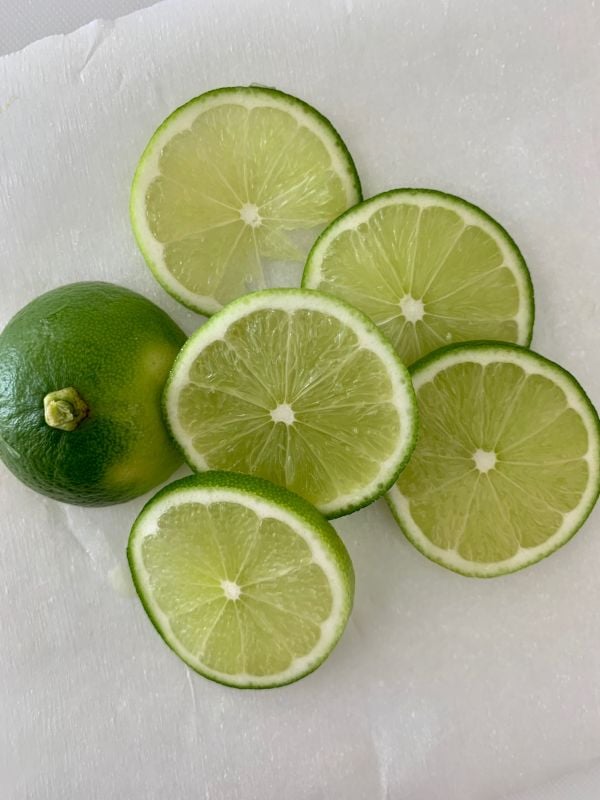 Next, is the larger lime and you can now compare the two. Slightly less green with a yellow tint.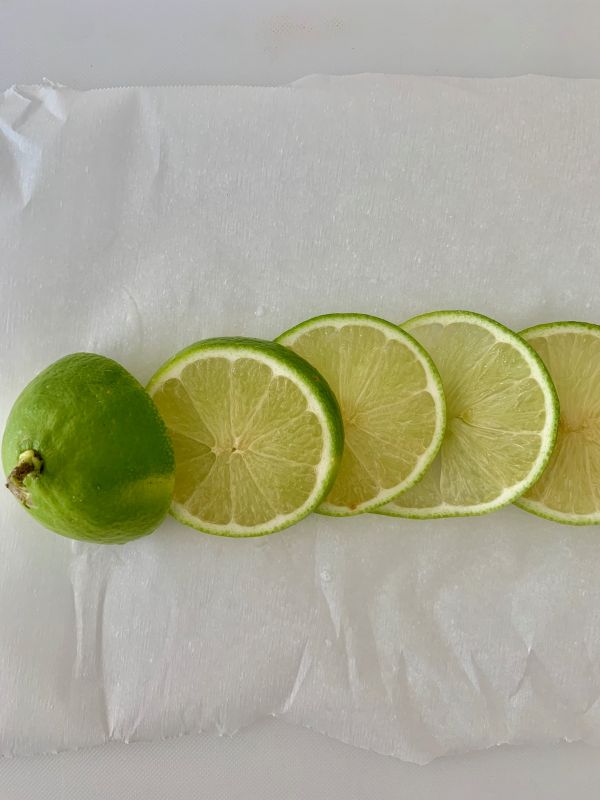 And never forget to add the zest to all your dishes for that extra punch of flavor! It's free!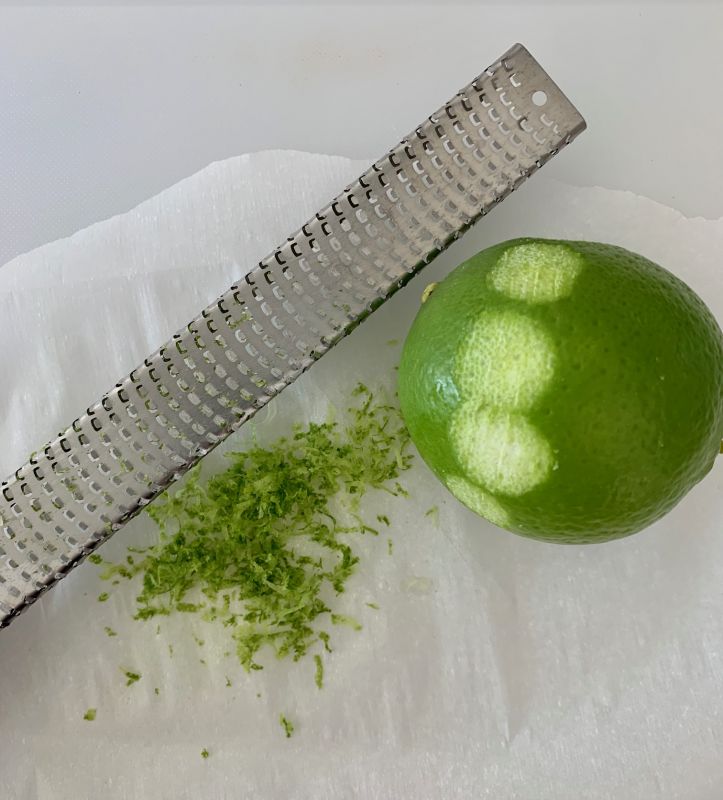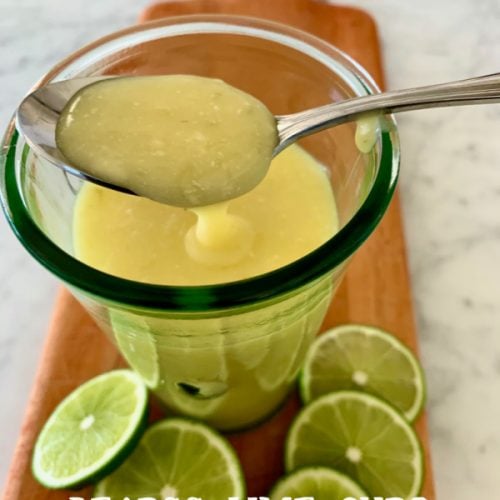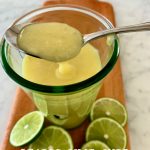 Bearss Lime Curd
A quick curd using Bearss limes for all your fillings and desserts.
Ingredients
4

oz.

lime juice

6.5

oz.

sugar, divided

2

tsps.

lime zest

2

eggs

6

oz.

unsalted butter, room temperature
Instructions
Combine lime juice, 3oz. of sugar, and the zest in a saucepan. Bring to a boil.

Place the eggs and remaining sugar in a bowl. Mix well.

Temper the egg mixture by adding one-quarter of the boiling juice. Stir. Add the remaining juice and place back on the burner.

Bring the mixture to a boil, whisking, continue and boil for 1 minute.

Remove from the heat and chill over an ice bath until cooled.

Add the butter in 5 pieces, beating well after each addition.

Use immediately for a pie filling or cover and chill and refrigerate.
Recipe Notes
This makes enough for one 8 inch pie shell. Use the filling for layer cakes, tortes, meringues and sandwich cookies.
If you are looking for a new dish to serve your family, try my Avocado Lime Risotto, it's so tasty and bright!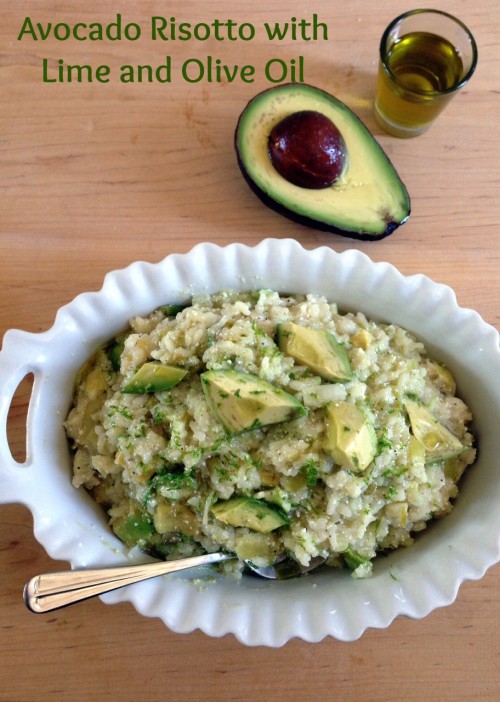 Here are a few more recipes you may be interested in:
Ina Garden Tequila Lime Chicken
Key Lime Bars from Martha Stewart
Hope you enjoy these recipes and remember to give away your extra garden crops!
Best in Health,
Mary 
© 2020, Mary Papoulias-Platis. All rights reserved.