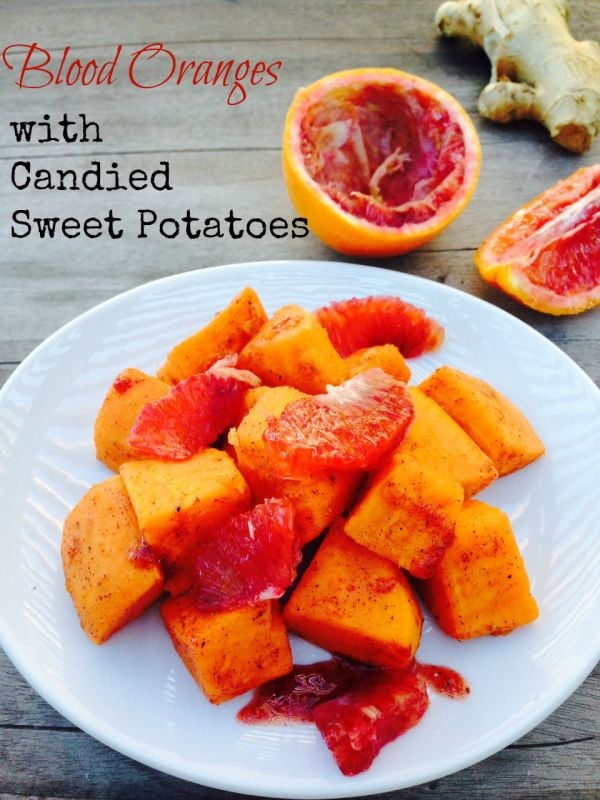 This Blood Orange Sweet Potato recipe was inspired by the warm orange season, and I just can't get enough of them. I have planted two types of lemon trees, two orange trees, a fig tree and two apple trees. Oh, and I cannot forget my lime tree. So, with my orange citrus tree, I decided to marry the two flavors with my Blood Orange Sweet Potatoes! I add blood oranges to my salads, make quick fruit salsas, and use them to cold citrus drinks. But, I wanted something warm and filling- almost like Thanksgiving sweet potatoes. As I experimented with blood oranges, they make a great topping with any warm vegetable or grain. They can be added to roasted root vegetables for a perfect winter side dish.
Blood Orange Tips:
Find them December – May
Easy to peel and often seedless.
Sweet-sour flavor with a hint of raspberry
Lower in acid than many varieties.
Use for juice, desserts, sauces, marmalade, and relishes
One cup of excellent source of vitamin C and Thiamin.
Melissa's Produce sent me these beautiful blood oranges. I spent some time in the kitchen developing this recipe for my post, hoping to get that warm fuzzy fall dish I wanted for any time of the year. I stopped with the two ingredients, because they went together so well!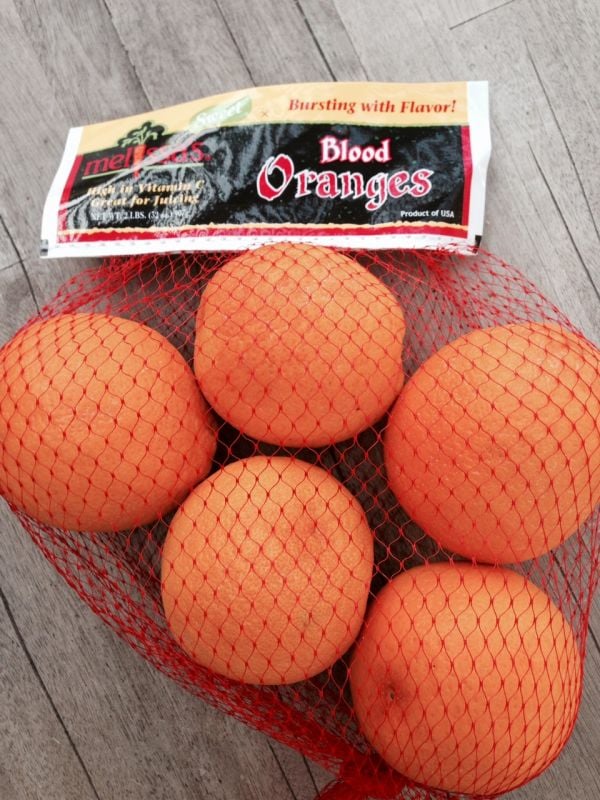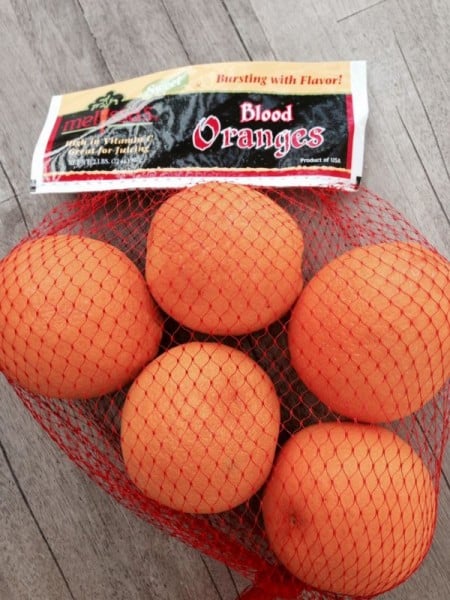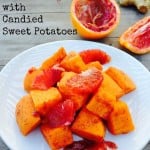 Blood Orange Sweet Potatoes
Sweet potatoes are one vegetable I can't live without. Use this simple recipe to get you started. Make ahead of time and serve through out the week.
Ingredients
1

pounds

sweet potatoes, about 3 large

1/2

cup

freshly squeezed blood orange juice

1/8

cup

maple syrup

1/2

teaspoon

fresh peeled and grated ginger

3/4

teaspoons

cinnamon

3/4

teaspoon

ground cardamon

1/2

teaspoon

salt

ground black pepper

orange segments from 2-3 oranges
Instructions
Preheat the oven to 350 degrees.

Peel and dice the potatoes. Boil for 5 minutes. Drain.

In a bowl add the remaining ingredients. Mix together.

Spread the juice mixture on a sheet pan.

Add the potatoes to the pan. Gently mix.

Bake in the oven for 1 hour. Stirring every 15 minutes, until tender.

Remove and serve warm.

Garnish with cinnamon and orange segments.
Always prep your items before cooking for an easier cooking experience. Often times you get caught for example squeezing juice in the middle of the recipe, when you can save time and do it ahead. Quick Tip: Bake these potatoes ahead of time and you have them all week long.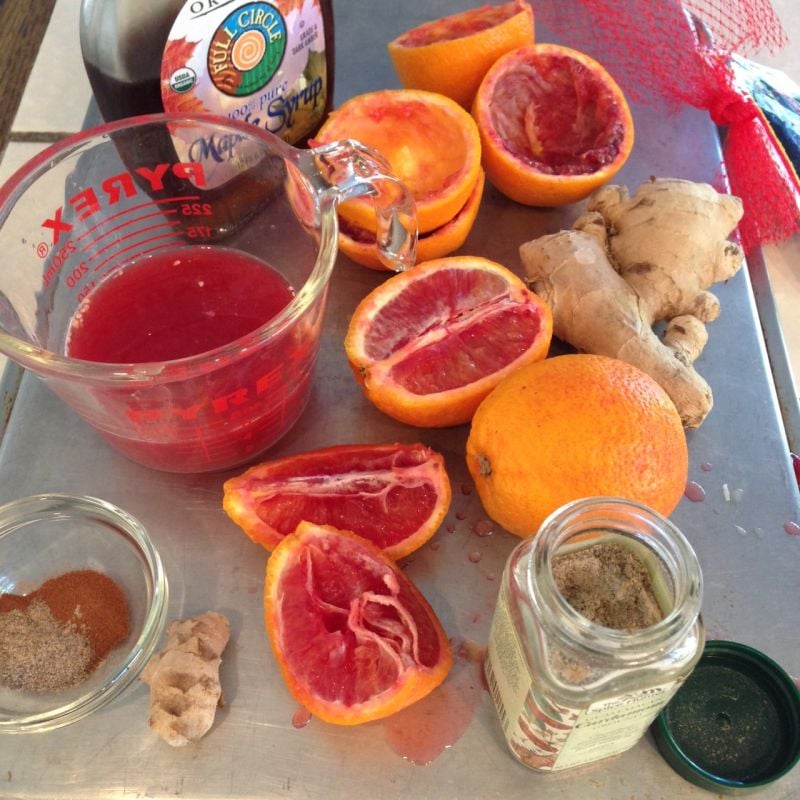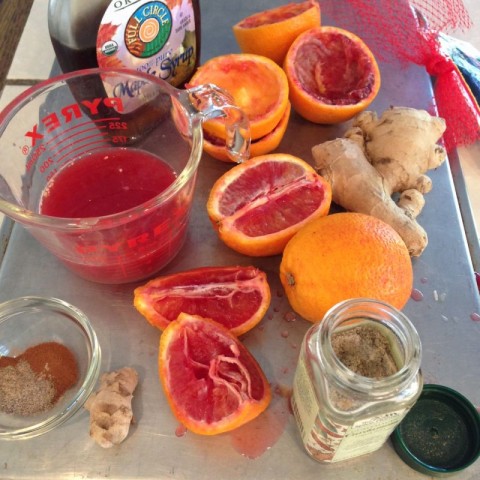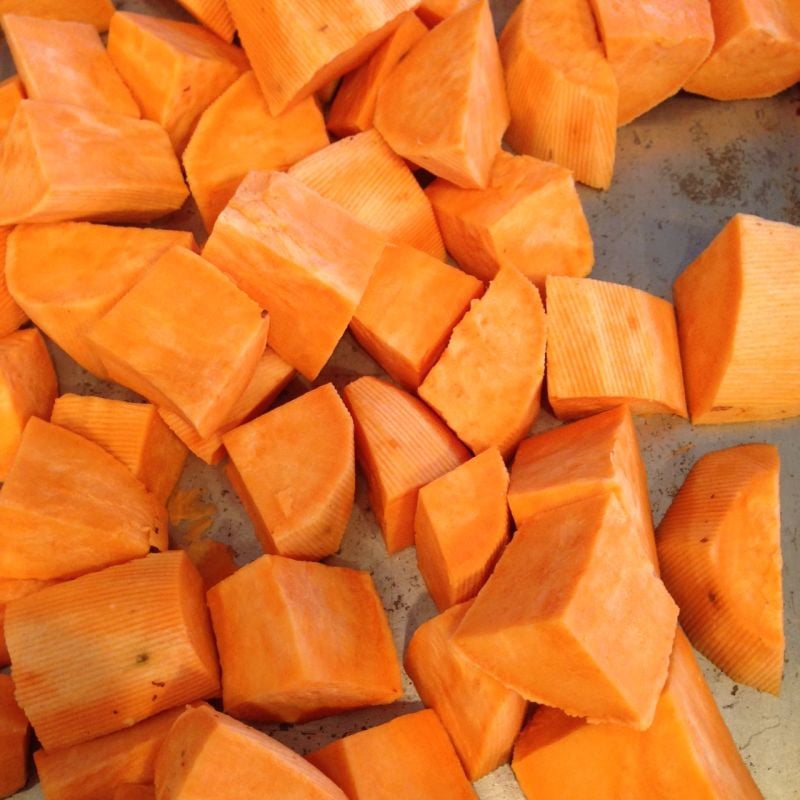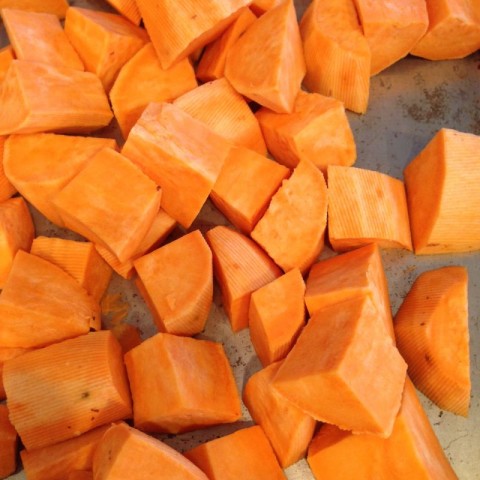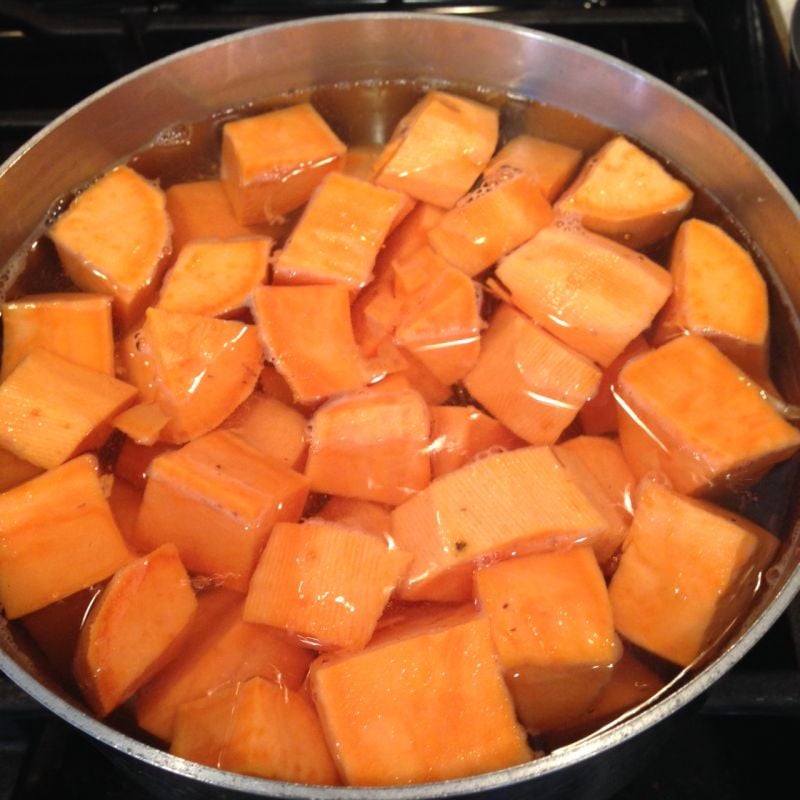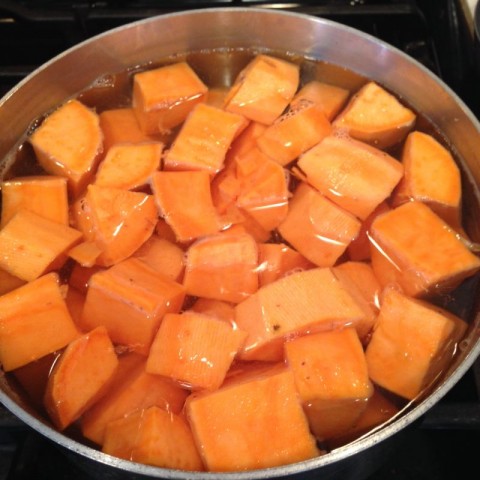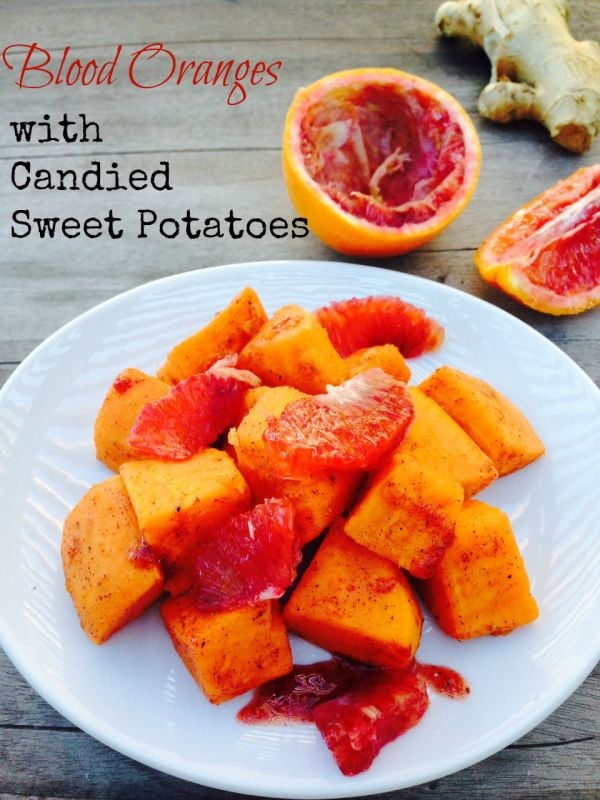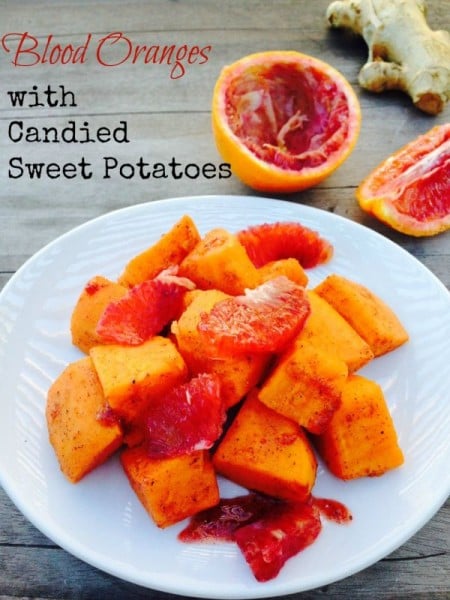 A perfect side dish or meal for your table,
Mary 
© 2015 – 2022, Mary Papoulias-Platis. All rights reserved.