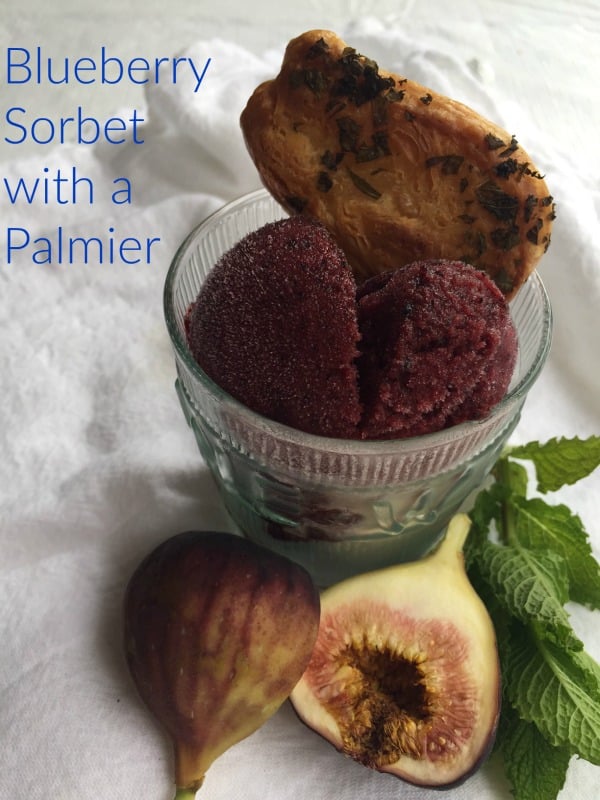 Let's celebrate the summer season with fresh blueberry sorbet, and fresh mint from the garden. Many years ago I planted a small pot of mint in a rose planter and today, well you know what happened. I suggest you grow it in a pot, because of it's invasive roots. Now that it has overtaken the entire planter area, I try to use it in as many recipes as I can. I do have to say, I love mint. It is a staple in the Greek diet. We love mint in our salads, drinks, and in our sauces. I make a five-ingredient potato salad with mint for my summer BBQ's and it's a hit every time. Just potatoes, extra virgin olive oil, feta, and mint.  Find the recipe here. It can stay outside during a party without any worries.
The Mint Palmier is a French pastry also often called Elephant Ears. The palmier (PAHL me yay) is a classic shape in French pastry that's easy to form and that shows off fillings beautifully. Once you start working with puff pastry, you can develop your own shapes and fillings. A great site for this is Dufour, in my opinion makes the best pre-made puff pastry.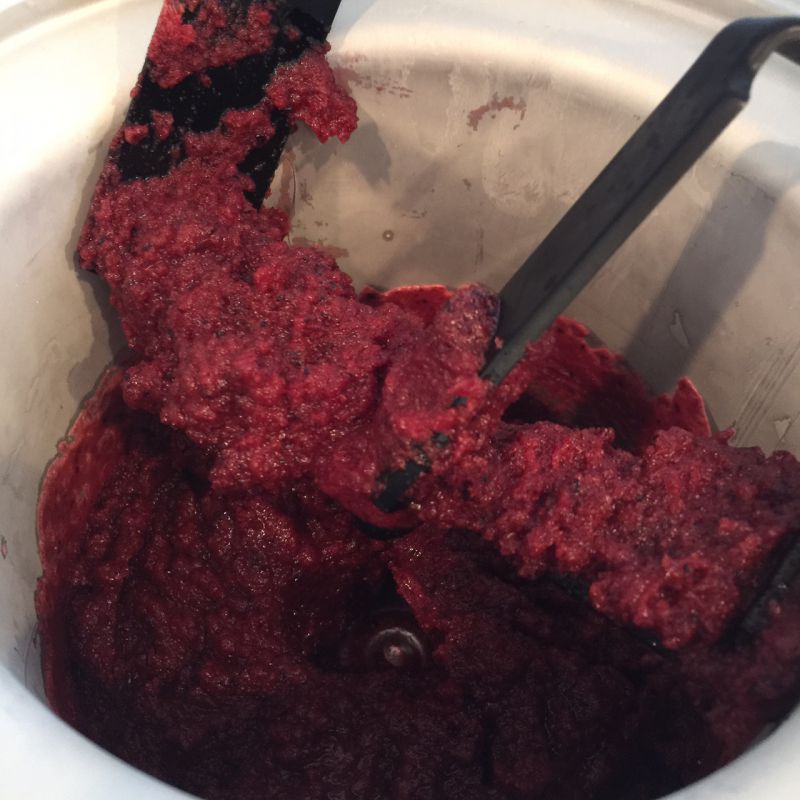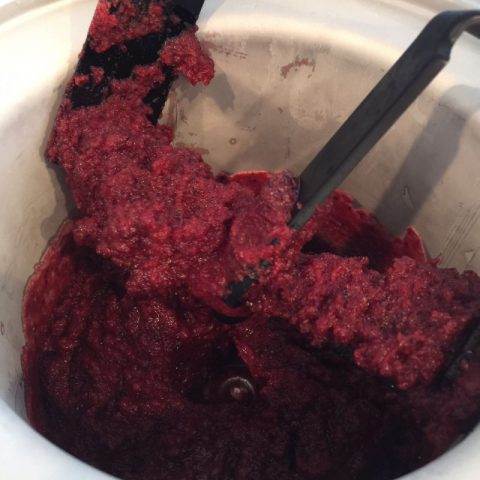 Blueberry Sorbet with Mint Palmier
You can't go wrong with this basic sorbet recipe. Use any berries you have in season and it turns out perfect!
Author:
Mary Papoulias-Platis
Ingredients
3 cups blueberries
1 cup sugar
pinch of salt
½ cup water
2 tablespoons lemon juice
1 tablespoon vodka - optional
Instructions
Pulse the berries, sugar, and salt together in a food processor until combined.
With processor running, add the water, juice, and vodka processing until sugar has dissolved.
Strain mixture through a fine meshed strainer into a bowl. Refrigerate until chilled about 1 hour.
Transfer to an ice cream maker and churn for 20-35 minutes until soft in texture.
Freeze until firm. This should take up to 3 hours.
The sorbet can be served on it's own because it has such a strong berry flavor. Two scoops per person is satisfying enough. I just decided to add a crunch with a puff pastry palmier because they are so easy to make. I added a touch of mint and sugar to give it a boost. But, you can certainly leave it out.
Mint Palmiers
Want a little crunch with your sorbet, add this recipe alongside your dessert. Add any herb and change it up with the flavor of sorbet you have chosen. These can also be savory and served with a warm soup or salad.
Author:
Mary Papoulias-Platis
Ingredients
1 sheet puff pastry, defrosted
fresh mint, finely chopped (1/2 cup, divided)
½-1 teaspoon sugar
Instructions
Preheat oven to 400 degrees.
Chop the fresh mint and set aside.
On a floured surface or parchment paper, roll the dough into a 10- inch square.
Spread the ¼ cup of mint and sugar mixture over the dough.
Fold the left and right side together to meet in the middle.
Roll the left side over the right side.
At this point of the dough is warm, place it back in the refrigerator until cold.
Slice the pastry into ½ -inch slices. Dip slices on one side with the ¼ cup mint.
Place herb cut side up onto the lined sheet pan.
Bake until golden about 10-15 minutes. Flip and cook for 5 more minutes.
Move carefully to a wire rack to cool.
Can be served hot or cold.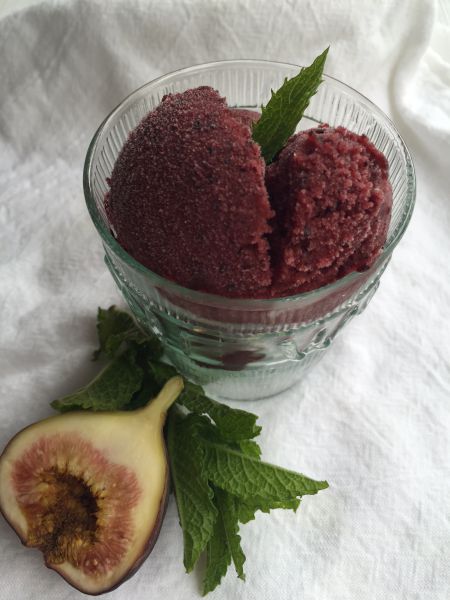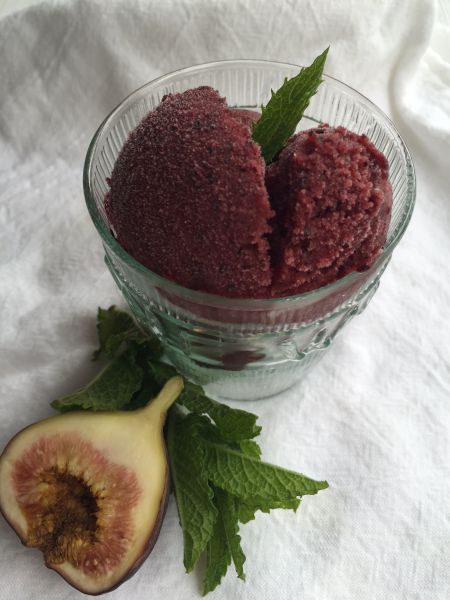 Enjoy Summer!
© 2016, Mary Papoulias-Platis. All rights reserved.