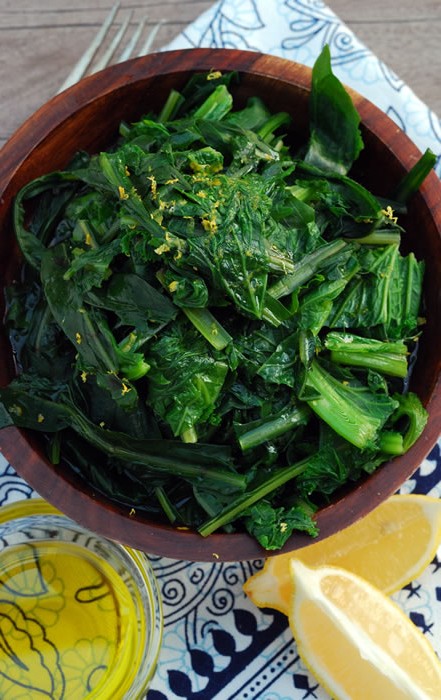 Every year Andrew Wilder runs a food blog called "October Unprocessed" which encourages a better lifestyle by eating and cooking with unprocessed ingredients. We try the best we can throughout the month of October to follow these guidelines. This has been an ongoing project of his for many years. Andrew has enlisted many professional food experts, food bloggers and contributors to his staff. I have been writing for Andrew's Unprocessed challenge from the beginning.
I chose bitter greens this year, because it is a staple for the Greek culture. I request them at every Greek restaurant I eat out at. I do make these greens weekly in my home and try and plant them is my winter garden every year. Here is just part of the article and the rest can be read on Andrew's site here: October Unprocessed.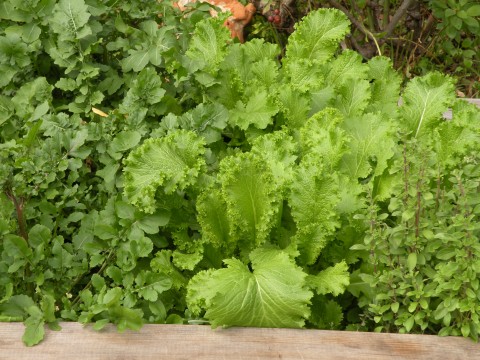 As a child, my mother served bitter greens weekly at our dinner table. It is definitely an acquired taste, and I can't say I loved them when I was young. But, as time went on my tongue did eventually acquire the bitter taste and I began to like these not-so-popular greens.
On my way home from school, I'll never forget my mom eyeing dandelions in nearby fields.  As soon as she spotted a hearty patch, she'd quickly pull over to the side of the road. In her high heels, she'd tip toe into the brush. Using her floral-print cotton dress, she would create a makeshift pocket and fill it with enough dandelions for dinner that night.
To the average American, dandelions are simply weeds, but to my mother they were a nutritious meal. Bitter greens are consumed regularly in Greek households — they're a staple. Radiki, as we call them in Greek, are mostly a combination of mustard greens, herbs, and dandelions.
Continue Reading : I Brake for Bitter Greens
For more Greens Recipes on my blog take a look here: Greens
© 2014 – 2015, Mary Papoulias-Platis. All rights reserved.