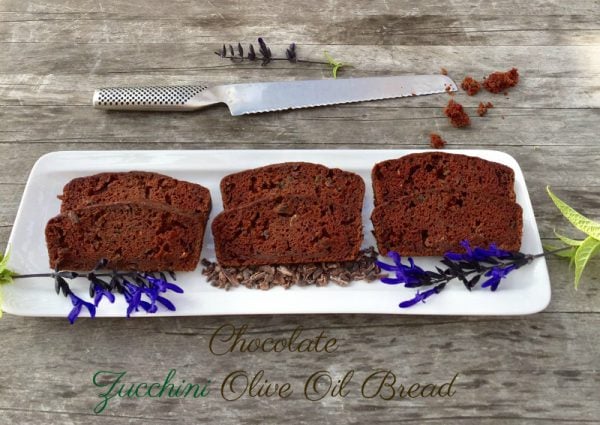 September is still a producing garden month here in California. My garden tomatoes, green beans and zucchini are still going strong, especially with all the hot weather we had lately. With my biggest crop ever of zucchini, I couldn't help myself but bake up something delicious that I can freeze and serve later in the year. Zucchini bread is very common in the summertime, but I wanted to add a new twist by adding powdered organic cocoa and nibs to the recipe. Oh, it's too good to pass up this Chocolate Zucchini Olive Oil Bread.
I use olive oil in my breads instead of butter. The cakes are denser but so so moist! If you haven't cooked with olive oil before make sure you use an extra virgin olive oil that you can pick up at your nearest olive oil store, natural foods market or farmer's market. Ask for an oil that can be used for baking, not too pungent but mild.
If you would like to learn more about olive oil, you may want to purchase my cookbook, 'Cooking Techniques with Olive Oil".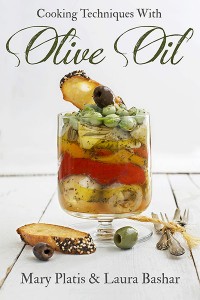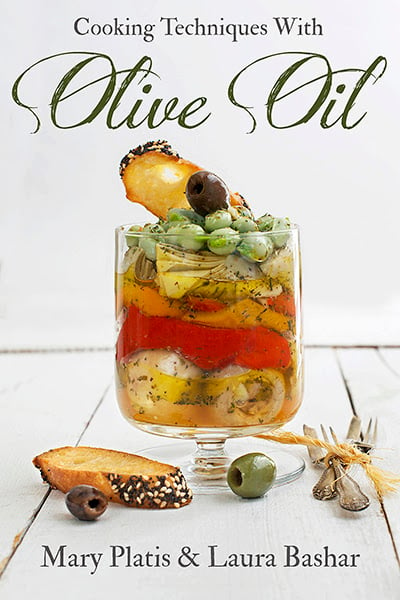 As you know, one zucchini plant is enough for an entire family, but I bought a six-pack this summer because it is one of the main vegetables in the Greek diet. I grew up eating zucchini fried, in pasta, in breads, and in our soups. It's so versatile and nutritious for you as well. With the protein and fiber in each serving, it's worth adding this summery vegetable to your dishes.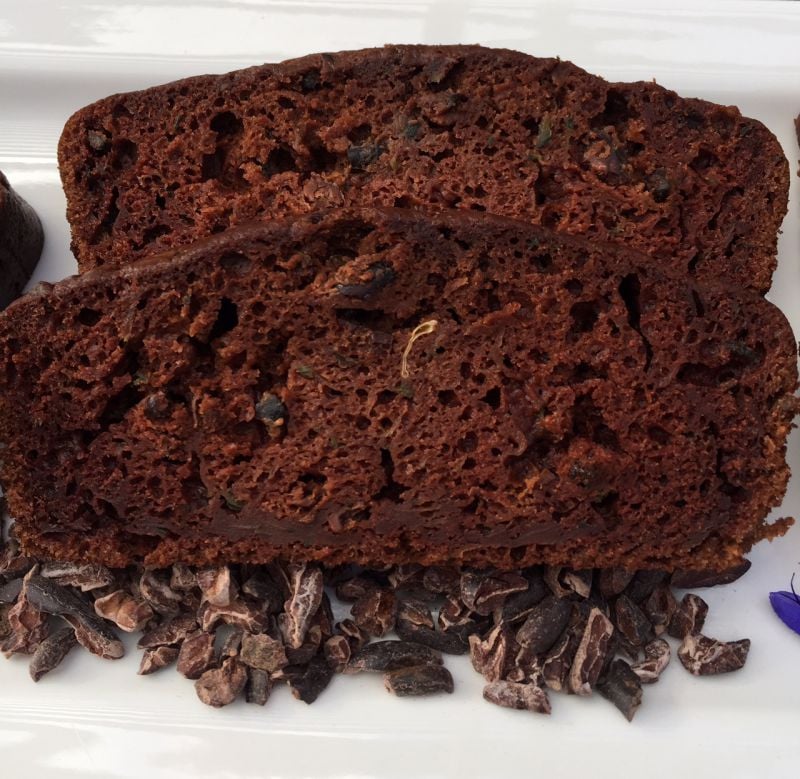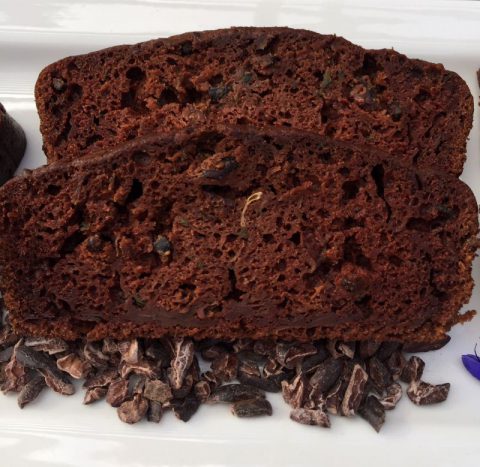 I want to encourage you to use cocoa nibs, it was over the top!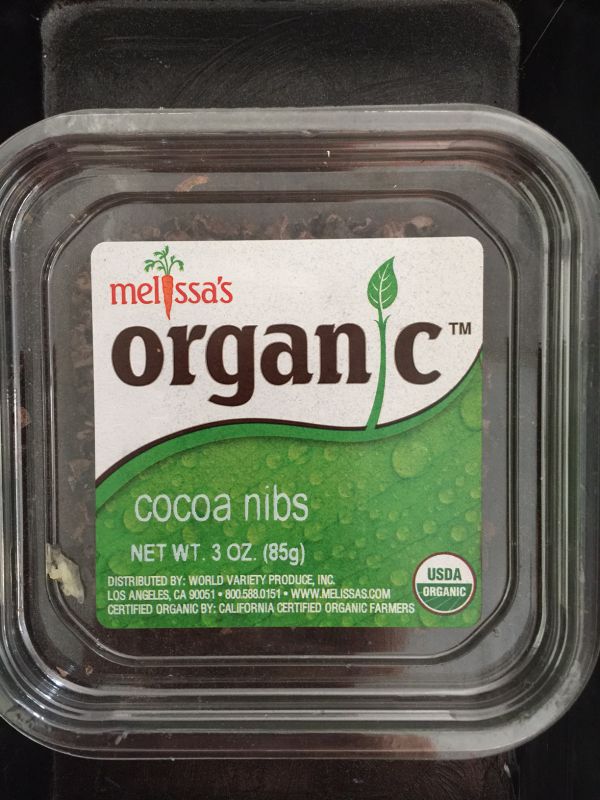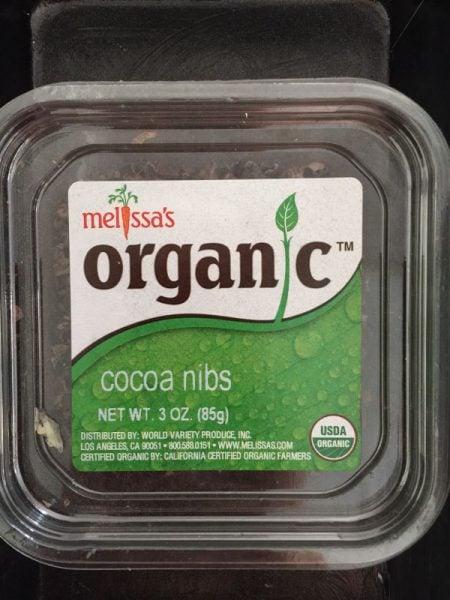 Here are the cocoa nibs I used in this recipe. They can be found at Melissa's Produce or check your local store. You can order them on their site here. You can substitute chocolate chips in this recipe.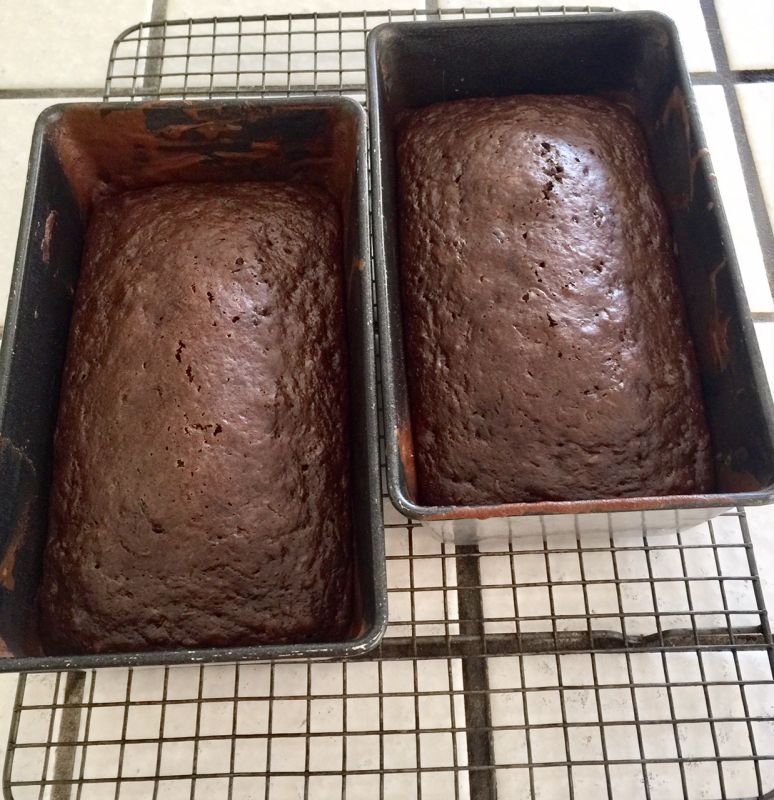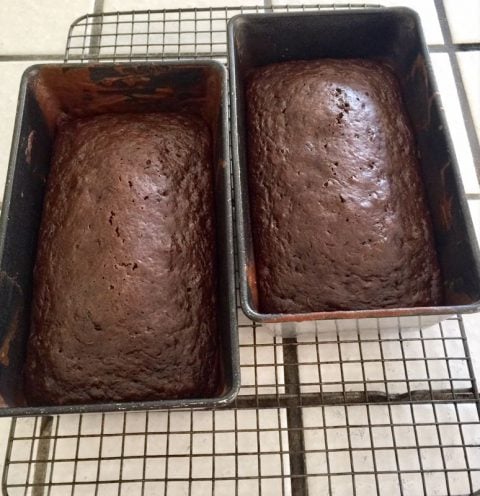 This can be made in a bundt pan or sheet pan. I chose two loaf pans. Let cool for 10 minutes and remove onto a wire rack.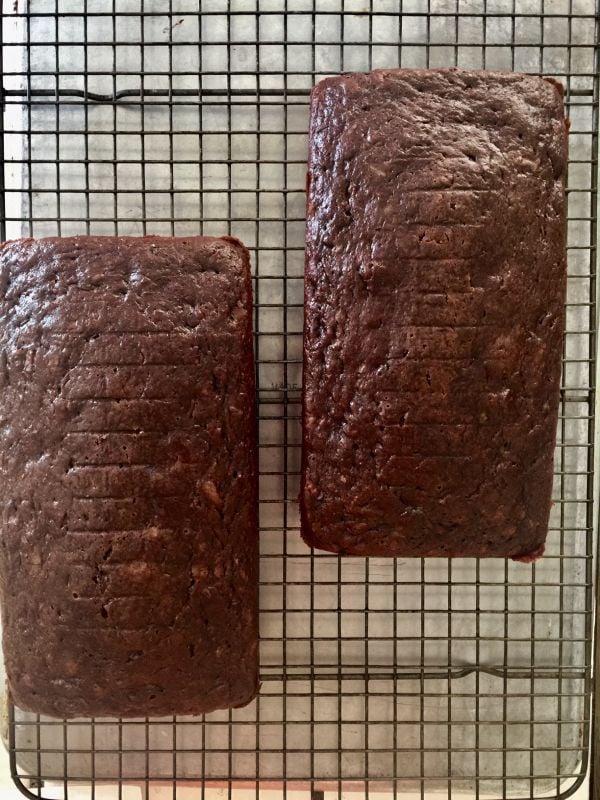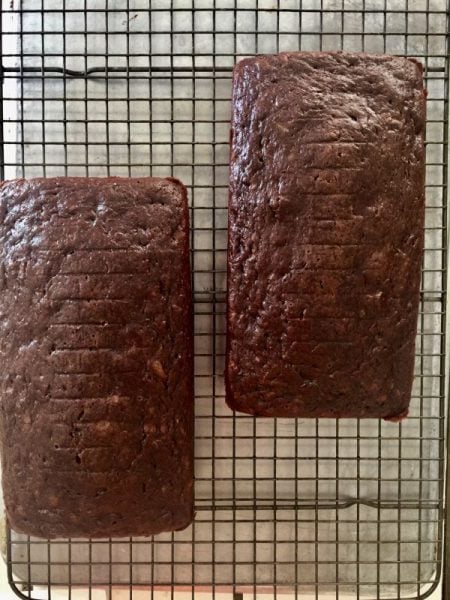 Flip your bread over and cool before slicing. This can also be placed in the freezer for up to 3-4 months.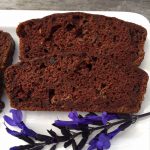 Chocolate Zucchini Olive Oil Bread
This moist dense bread/cake can be made with one bowl and ready in 30 minutes. Quick and unique, perfect for a summer dessert.
Ingredients
3

cups

grated zucchini

2

cups

all-purpose flour

1/3

cup

cocoa powder

1 1/2

teaspoons

baking soda

1/2

teaspoon

cinnamon

1/2

teaspoon

kosher salt

1/3

cup

extra virgin olive oil

1

cup

sugar

2

large

eggs

1

teaspoon

vanilla extract

3/4

cup

sour cream

1/2 to 1

cup

cacoa nibs or chocolate chips
Instructions
Preheat oven to 350 degrees. Grease and flour two loaf pans, or a 9x12 pan, or a bundt pan.

Use a hand-grater or food processor and grate the zucchini. Pack the zucchini in your measuring cup.

Measure and sift together the dry ingredients, flour,cocoa, baking soda, cinnamon and salt in a large bowl. Set aside.

Using a hand mixer or hand blender beat together the sugar, oil, eggs, and vanilla until well blended.

Add the sour cream and mix until fully incorporated. Then add the dry ingredients and mix until combined. Add the zucchini, nibs or chips and fold in gently.

Spoon the mixture into the pans.

Bake for 45- 55 minutes, which will vary according to the pan of choice. Test with a toothpick until it comes out clean.

Cool on a wire rack for 10 minutes, then remove from pan and set on a wire rack to cool.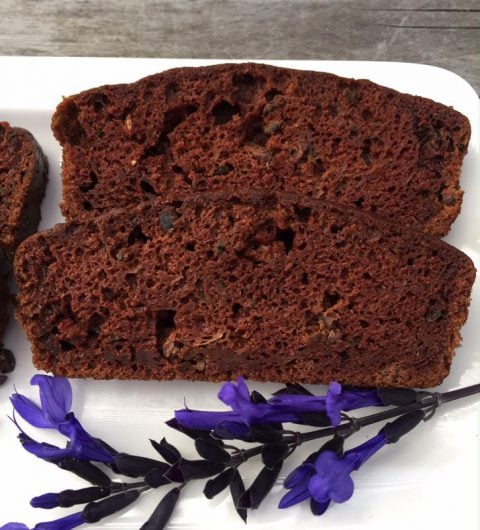 Enjoy a every bite of this!
Mary
© 2017 – 2019, Mary Papoulias-Platis. All rights reserved.