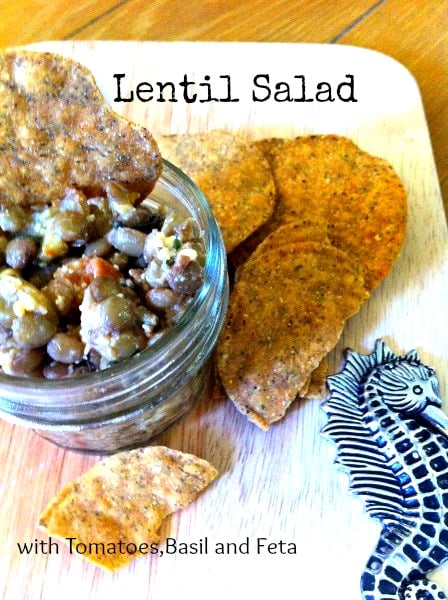 Popular in Europe and a staple in the Greek diet the lentil is a pulse and has been used for centuries as a substitute for meat. Lentils have been part of the human diet since the Aceramic and Neolithic times, being one of the first crops domesticated in the Near East. Archaeological evidence shows they were eaten 13,000 to 9,500 years ago. The Greek cook creates a lentil soup called "Faki" that is made with seasonal garden vegetables such as carrots, greens, garlic, peppers with a touch of vinegar and is eaten on a regular basis in the home.
There are three main varieties of lentils. The French lentil is a greenish-brown lentil, sold with the seed coat on. This is important in cooking because this lentil doesn't melt away while cooking and is used in salads and soups. It retains it's shape. The reddish Egyptian or red lentil is smaller, rounded and without a coat. This lentil is used  for a delicious Indian dish called "dahl". The yellow lentil or golden is also without a coat and used for soups and side dishes, with a creamy result. This recipe was inspired at a blogger's meeting where we had and a similar dip created and made by food blogger Lisa Dearen, The Gonzo Gourmet.
The benefits of eating lentils are:
Lentils have a fair amount of calcium and vitamins A and B.
A great source of iron and phosphorus
Third-highest-level of protein, including amino acids and lysine.
Dried lentils can be soaked and kept moist for sprouting. Sprouted lentils have all the essential amino acids.
They offer dietary fiber, foliate, and Vitamin B1 and minerals.
Lentils can be found split for easier digestion or can be soaked overnight to reduce the phytate content.
For added nutrition try sprouting your lentils.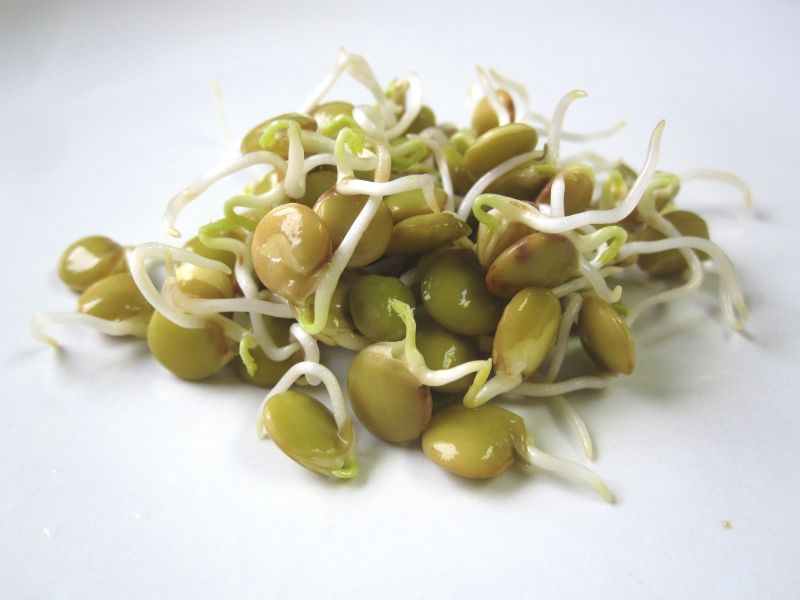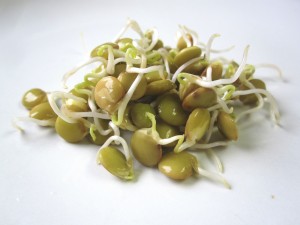 You may also enjoy my:
This salad can easily be made ahead of time, kept in your refrigerator for a quick lunch or a side to any dinner. I served this with Lentil Chips and the combination was perfect- the crunchy chip with the soft lentils.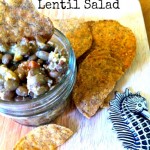 Cold Lentil Salad with Tomatoes, Basil and Feta
This cold lentil salad will surprise your family and guests. Not only for it's simplicity, but it's flavor.
Ingredients
2

cups

lentils, rinsed and drained

6

cups

water

1

cup

crumbled feta cheese

1

cup

chopped sun-dried tomatoes

1/2

cup

freshly chopped basil

1

lemon, zested and juiced

2 or 3

tablespoons

red wine vinegar

2

fresh tomatoes, chopped

1/4

cup

extra virgin olive oil

salt and pepper
Instructions
Place the lentils in a large pot with water and bring to a boil. Reduce heat and simmer for 20 minutes. Do not overcook. Remove and drain. Pour onto a sheet pan and to cool. Place in a salad bowl.

Add crumbled feta, sun-dried tomatoes, basil, lemon zest, lemon juice, red wine vinegar, fresh tomatoes, olive oil and salt and pepper. Gently mix and chill.

Can be served as a salad, or as a dip with crackers.
© 2012 – 2022, Mary Papoulias-Platis. All rights reserved.