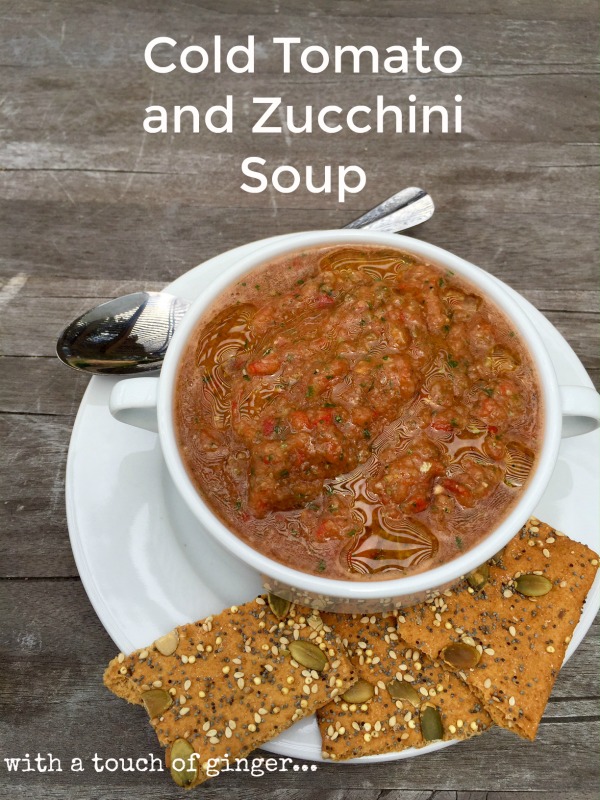 I was in the garden over the weekend and noticed several of my tomatoes had ripened. I made myself a tomato sandwich which can't be beat. But, it is very warm here this summer and I don't care to use my oven everyday. I do love cold soups and decided to combine my fresh tomatoes with my zucchini and throw some dinner together. You can't go wrong with this Cold Tomato and Zucchini soup! It's all done in the blender and no cooking involved. Just plan ahead and refrigerate the soup, it so it's  chilled when serving. I like a little crunch with my cold tomato soup , so I added these nutty seeded crispbreads by Doctor Kracker. Oh yes!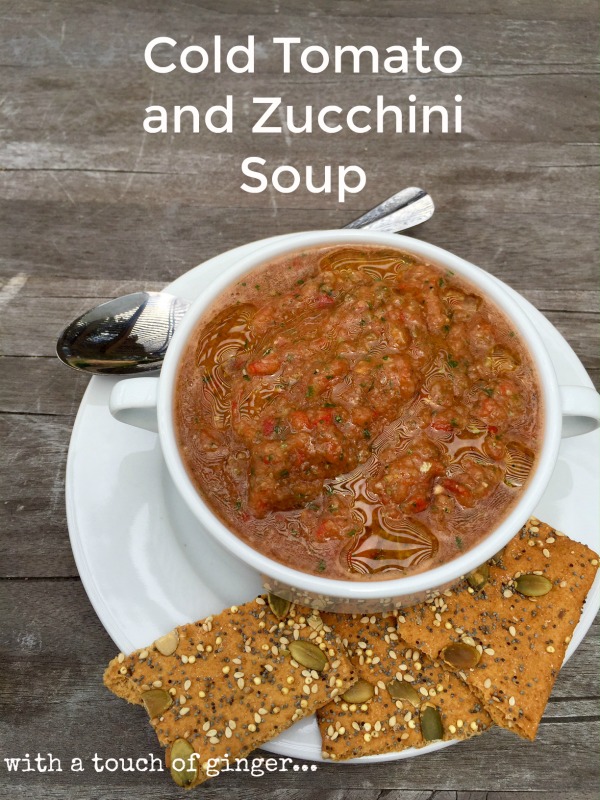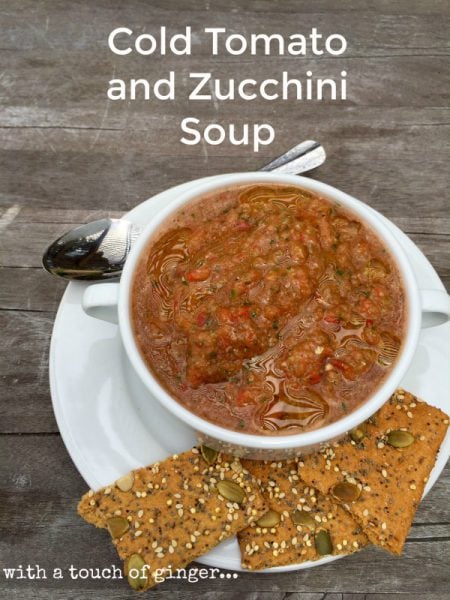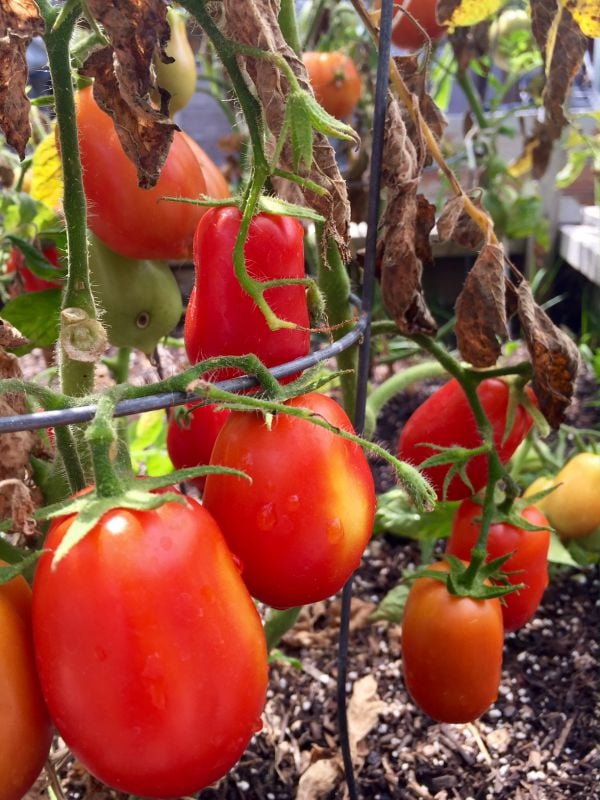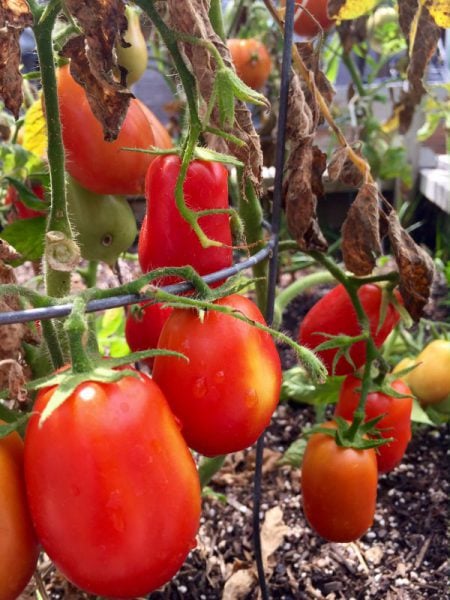 My plum tomatoes are a smaller variety this year, so I didn't bother to skin or seed the tomatoes. But, if you have larger sized tomatoes, do seed and peel them if you wish a smoother texture.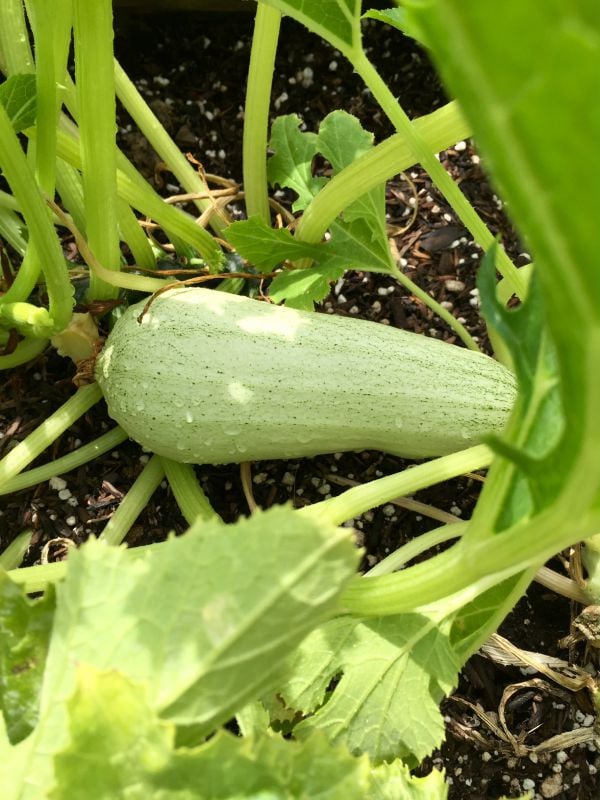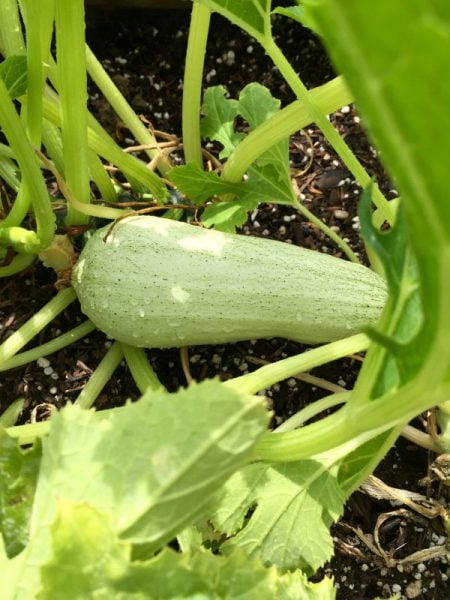 I thought I was planting the Italian zucchini variety, but I got this strange light striped version. Somebody switched the tags on me at the garden store!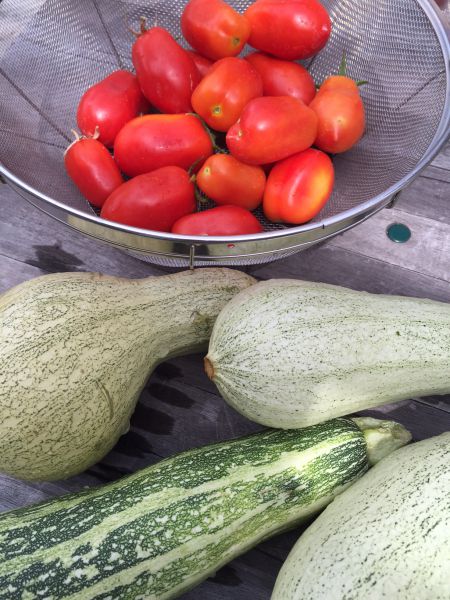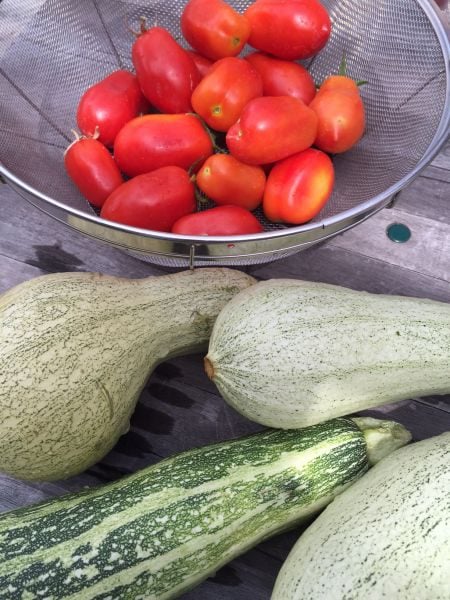 As you can see here, I'm using what I have fresh from my garden. You can too!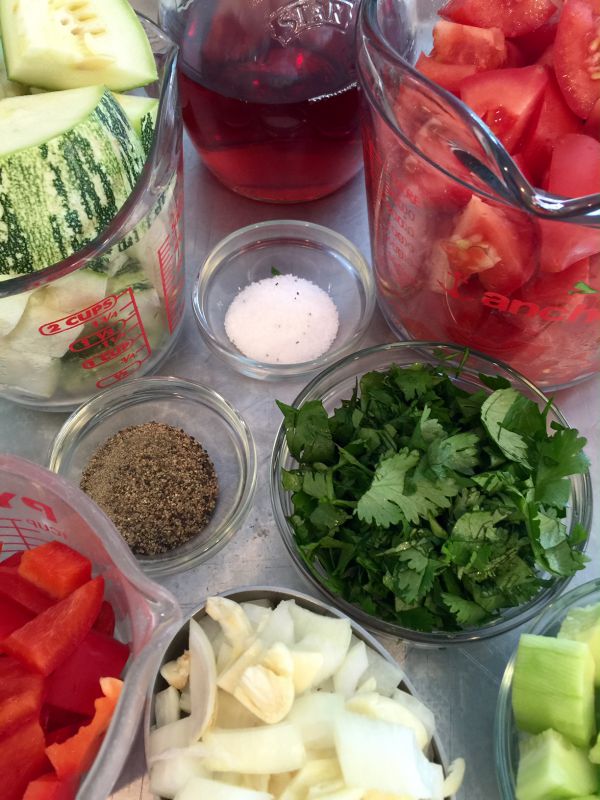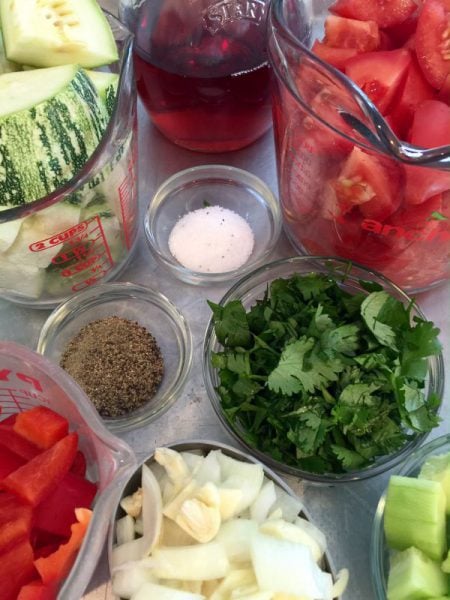 Make sure you leave time to wash and chopped all the vegetables and herbs. It's important to have your "Mise en Place" in order.  Since, everything is going into the blender at the same time, it makes chopping much easier.  You have to blend it in two batches, so I place half of all the vegetables at a time. Place in a large bowl add your seasonings and refrigerate until chilled. I like my soup chunky, but if you want a smoother texture, peel and remove the seeds of your tomatoes.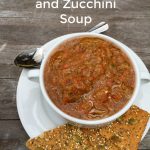 Cold Tomato and Zucchini Soup and Ginger
A no-cook soup the entire family can enjoyed during these hot summer months. Serve with a crunchy topping and you have a delicious supper. Or just crackers!
Ingredients
4

cups

chopped plum tomatoes

2

cups

tomato juice

1

cup

chopped onion

1

cup

chopped red pepper

1

cup

chopped cucumber, peeled and seeded

2

cups

chopped zucchini

1/4

cup

each of fresh cilantro, parsley, and basil

2

teaspoons

prepared organic minced ginger or 1 teaspoon fresh

1

tablespoon

red wine vinegar

3

garlic cloves, chopped

vegetable broth or water if needed

Tabasco, salt and pepper to taste

.
Instructions
Combine the first 12 ingredients in a blender or food processor. You may need to do this in batches.

Pulse the soup to a coarse puree.

Pour the soup in a bowl. Add broth or water to slightly thin the soup.

Season to taste with the remaining seasonings. (Tabasco, salt, pepper)

Refrigerate. Garnish with croutons, cheeses, nuts, or add crackers.
Recipe Notes
I finished the soup with a drizzle of extra virgin olive oil.
I usually make my recipes with fresh ginger, but many times I'm in a hurry and I'll pull out a jar of prepared organic minced ginger by Ginger People. If using fresh add smaller amounts until you get your desired level.
Cool Off and Eat Up!
© 2016 – 2022, Mary Papoulias-Platis. All rights reserved.