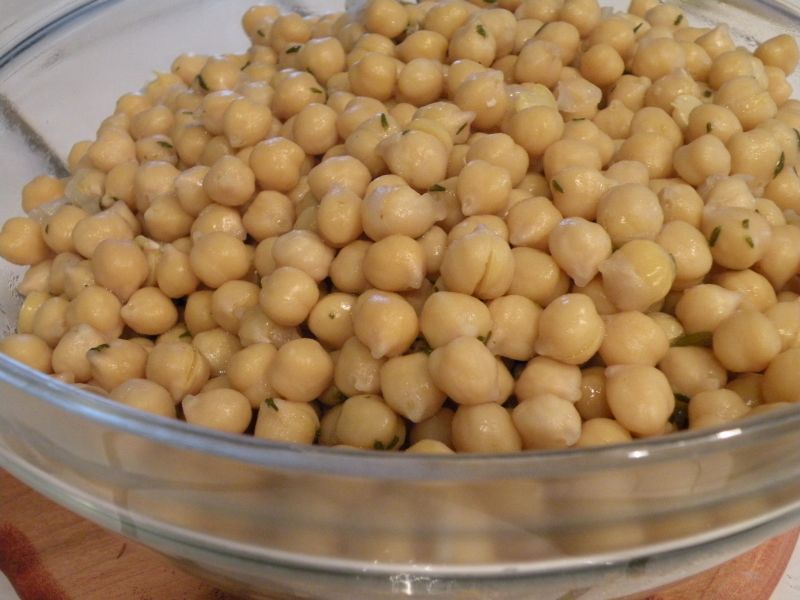 This recipe is a step by step cooking technique for cooking fresh chickpeas.
The chickpea is a round shaped legume with a light brown color. They have a firm texture and mild nut-like flavor.  I use them to make homemade soups, hummus, and as a nutty taste for my salads. I purchase my beans from Jimbo's an organic health food store, where they can be purchased from a bin. They also can be found packaged near other legumes in your nearby store. When you buy them they are hard, and dried, so you will need to plan ahead and soak them overnight.
For this recipe you will need the following:
one large pot
1 pound fresh chickpeas
1/2 onion
1 bay leaf
2 whole garlic cloves, peeled
1 celery stalk
1 carrot, peeled
2-3 sprigs of  the following: thyme, rosemary, or parsley
Note: 2 teaspoons of salt will be added after cooking the beans
The night before: Place the beans and cold water in a pot and soak overnight.
The next day add all the ingredients to the pot. (not the salt)
Fill the pot with more water, up to 2 inches above the beans.
Boil and reduce to a simmer.
Skim the white foam off the top of the beans, as  they cook.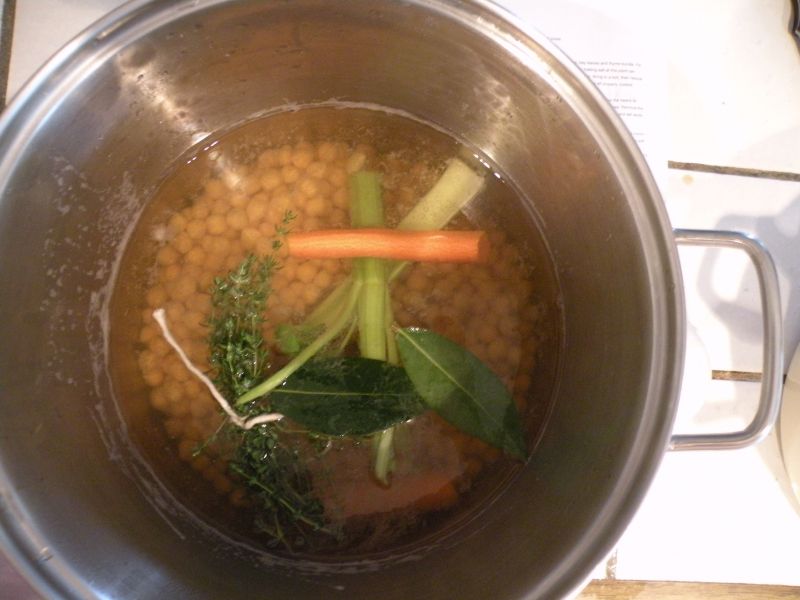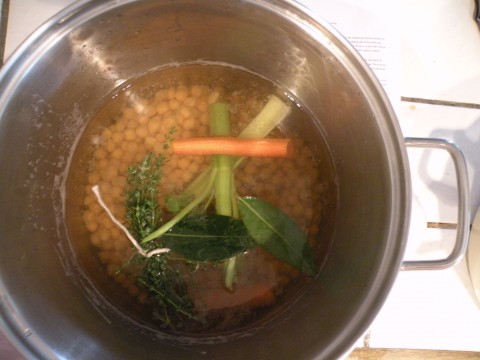 Cook beans for  1 to 1 1/2 hours until soft. Check by biting into them, when they have softened remove beans from the heat.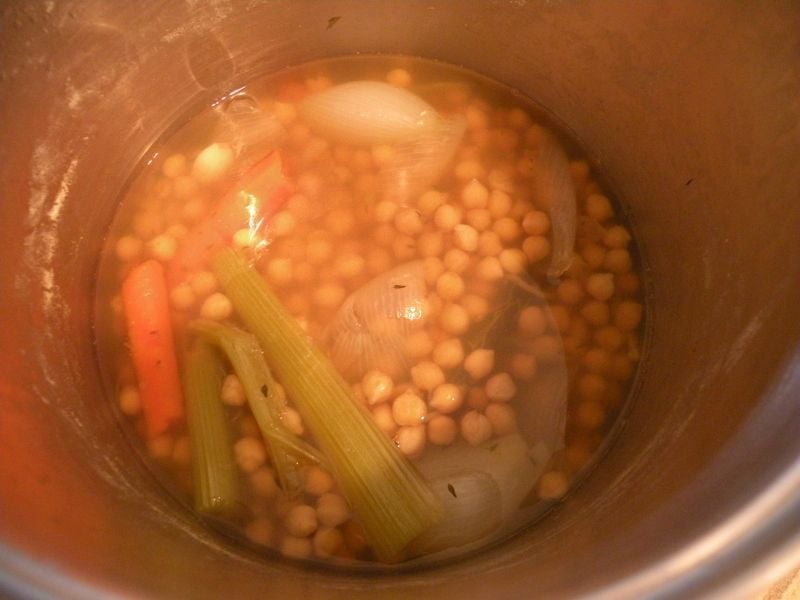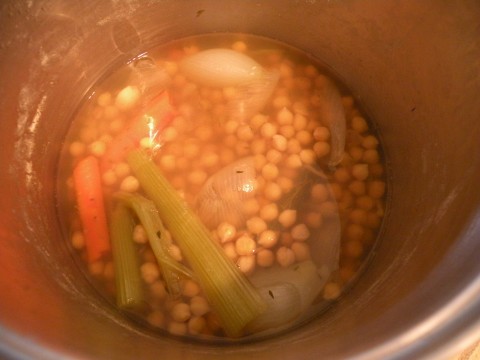 Add 1 tablespoon of salt and stir. Cool.
Remove all the vegetables and herbs. Drain.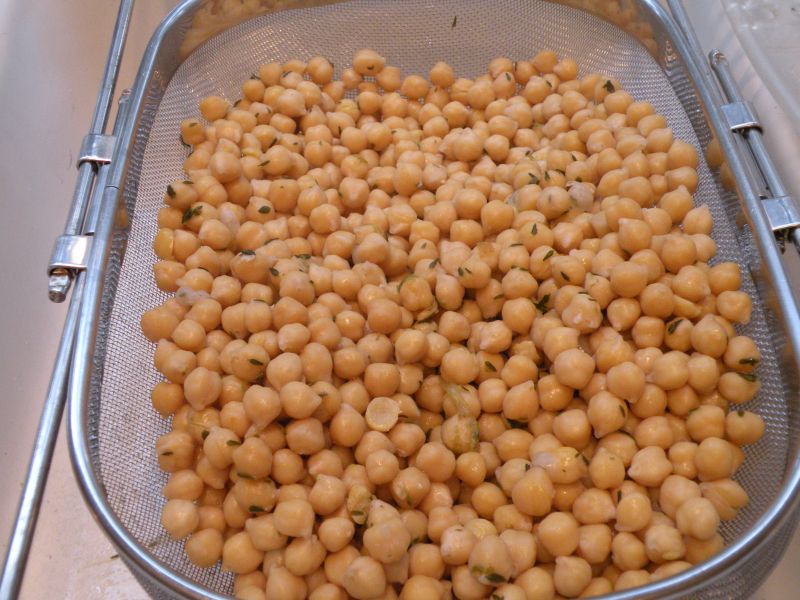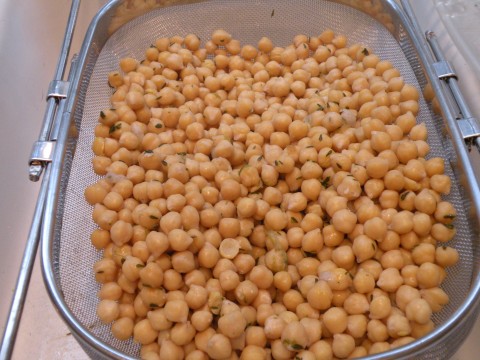 They are now ready for your recipe.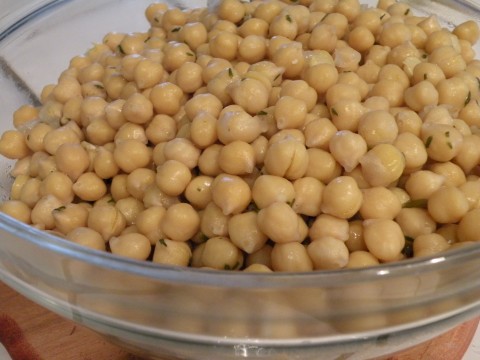 © 2010 – 2015, Mary Papoulias-Platis. All rights reserved.