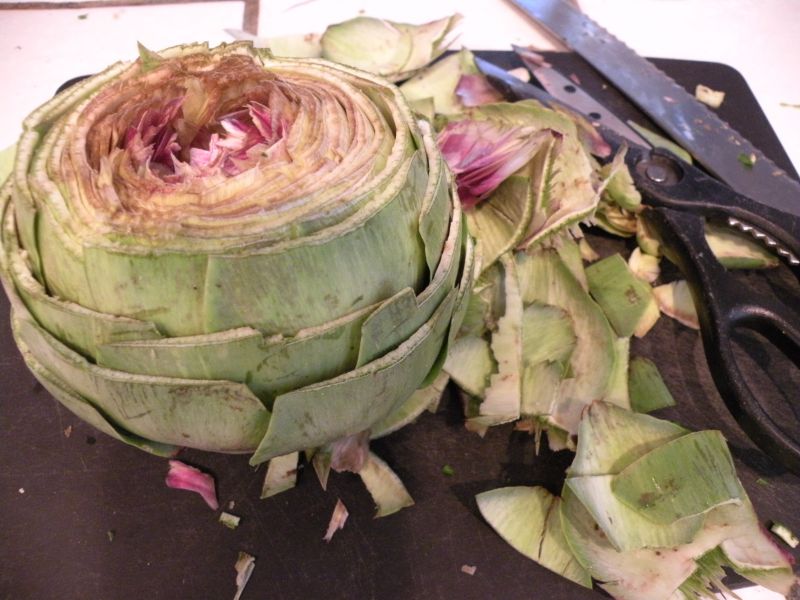 Use this cooking technique with the: Stuffed Artichokes with Bulgur and Mushroom Recipe

You will need the following equipment:
a frying pan or skillet
a bowl
serrated knife, a spoon or corer, scissors
a deep saucepan or dutch oven
Prep all your ingredients. I like to use a sheet pan for organization.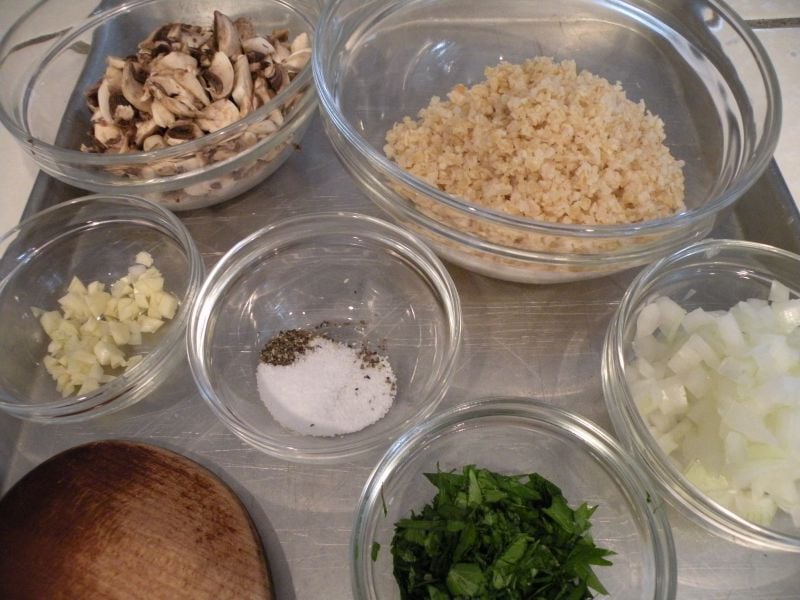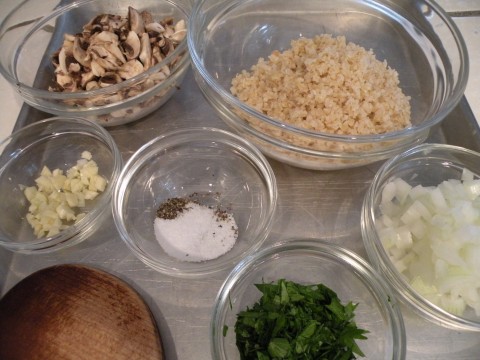 Begin by preparing the bulgur. See recipe. Set aside.
Saute the mushrooms, onion, and the rest of the ingredients.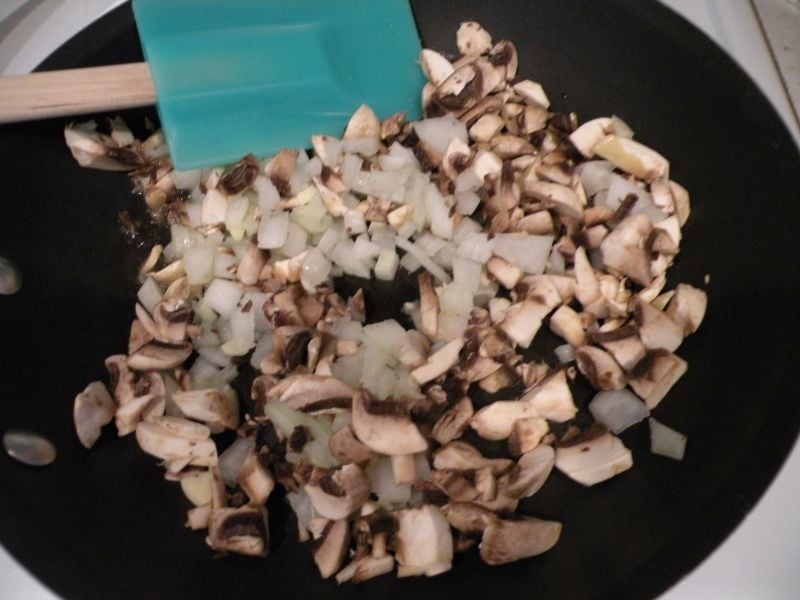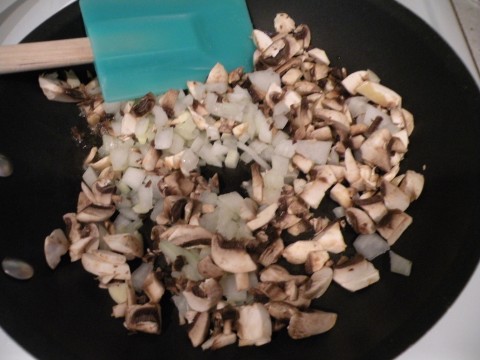 Cool and drain the bulgur and mix with the filling.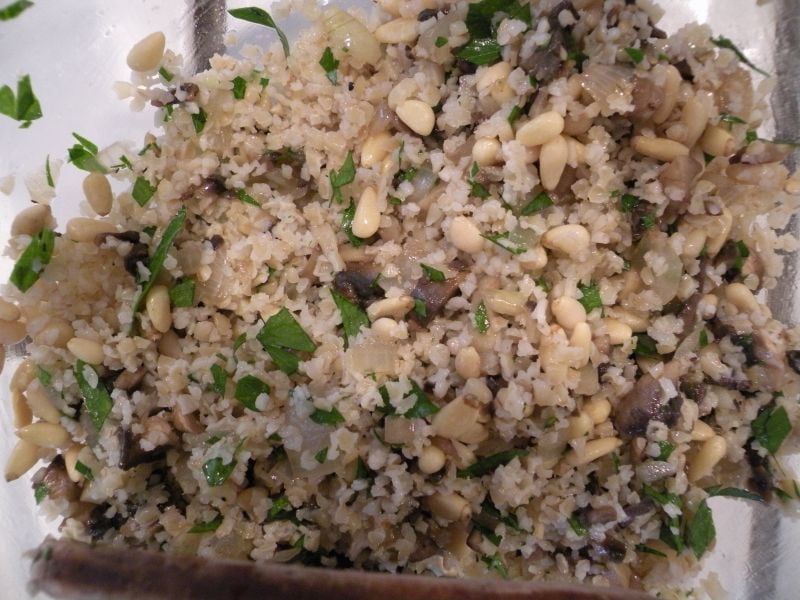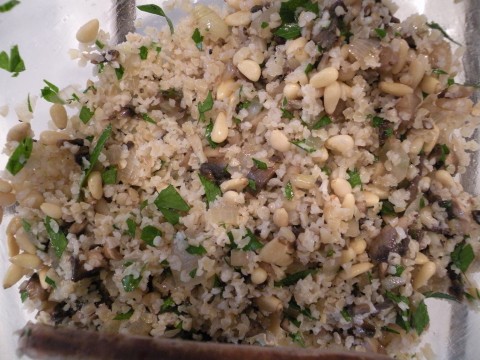 Wash and trim the artichokes and place in cold water with lemon.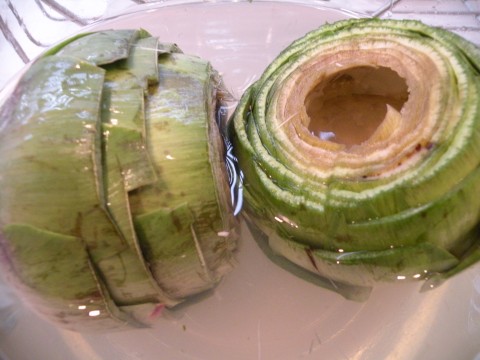 Stuff the center of each artichoke with filling and a couple of layer of the leaves.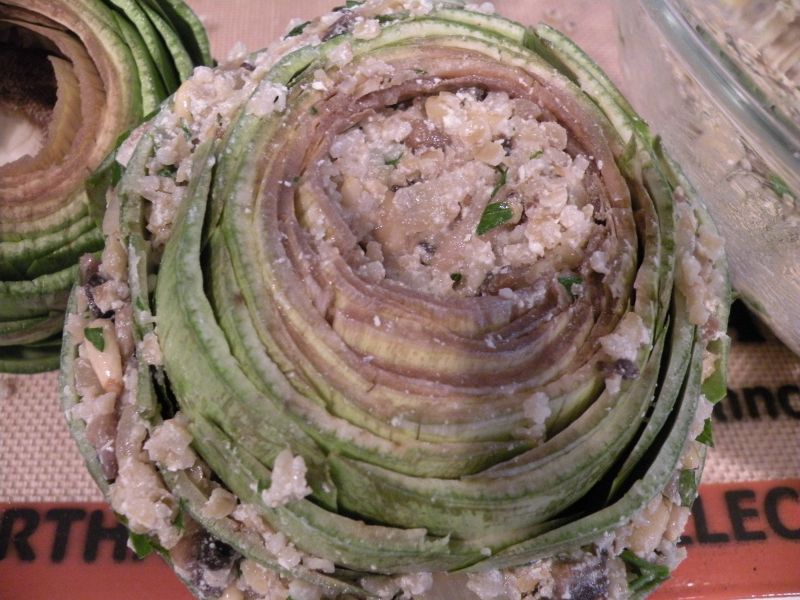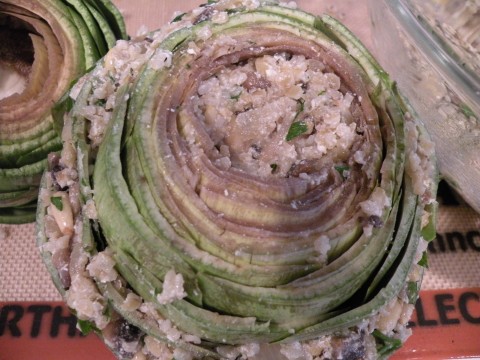 Place the artichokes in a deep saucepan or casserole. Add wine. Cover.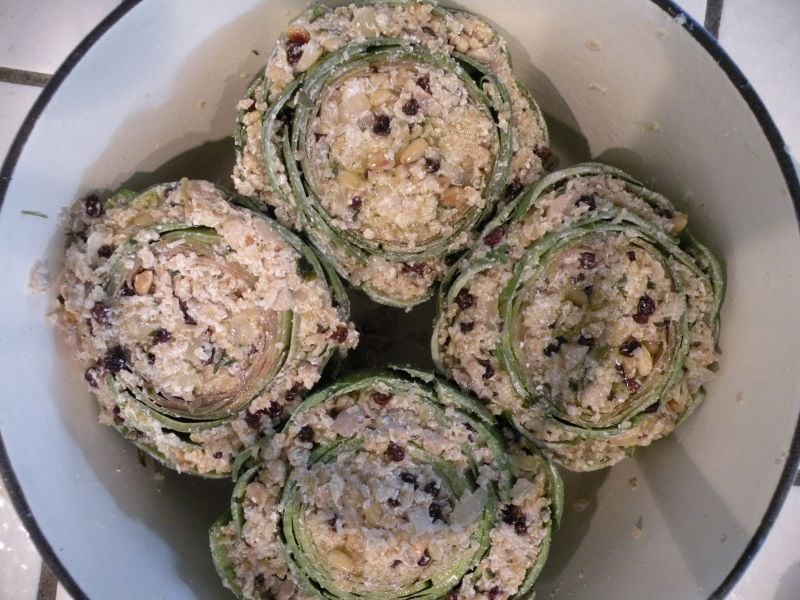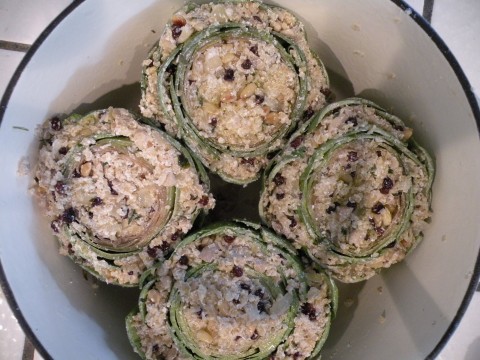 Cook on the stove top on simmer for one hour. Occasionally, check for more liquid if needed. Cool. Serve warm.
© 2010 – 2019, Mary Papoulias-Platis. All rights reserved.