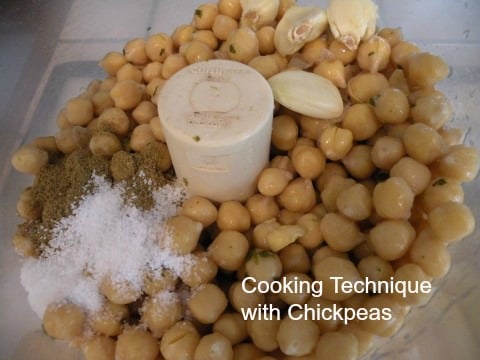 Here are the photos for the Cooking Techniques in making Chickpea Hummus. Gather all your mise en place, (everything in it's place)  before making the hummus. This makes cooking more enjoyable because you have all your ingredients ready for the process.
Materials:
a  food processor or a strong blender (Vita-Mix)
spatula
measuring cups
This recipe has many ingredients so I suggest you prep ahead of time.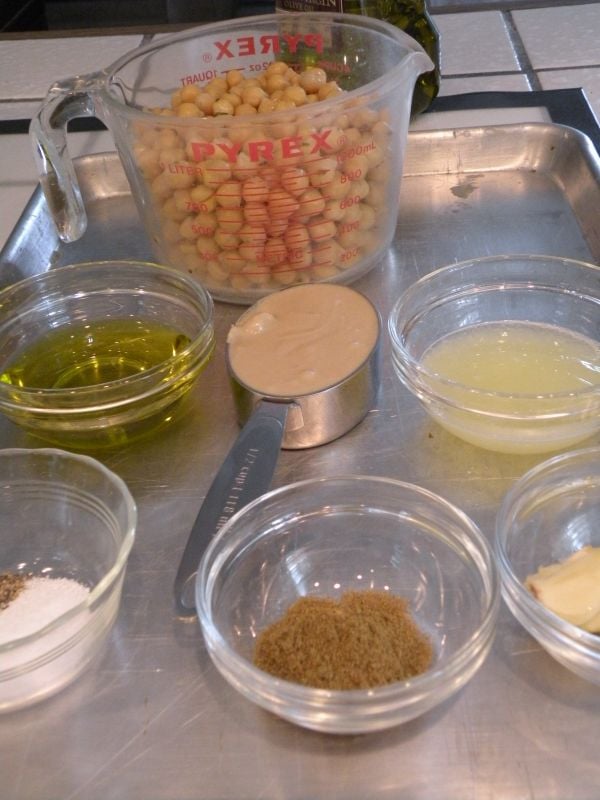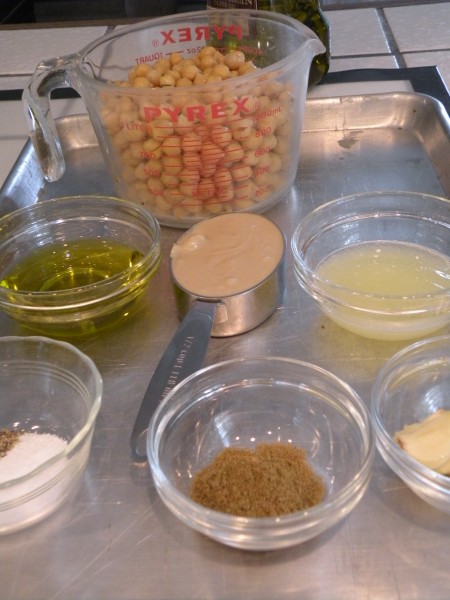 Add the garbanzo beans, water, lemon juice, salt, pepper and spices to the food processor.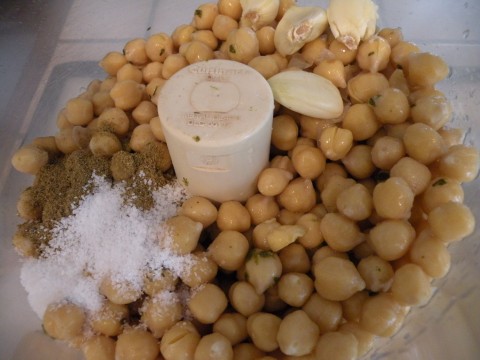 Blend until smooth.
Add olive oil and tahini. I found if you add these last, the beans become smoother.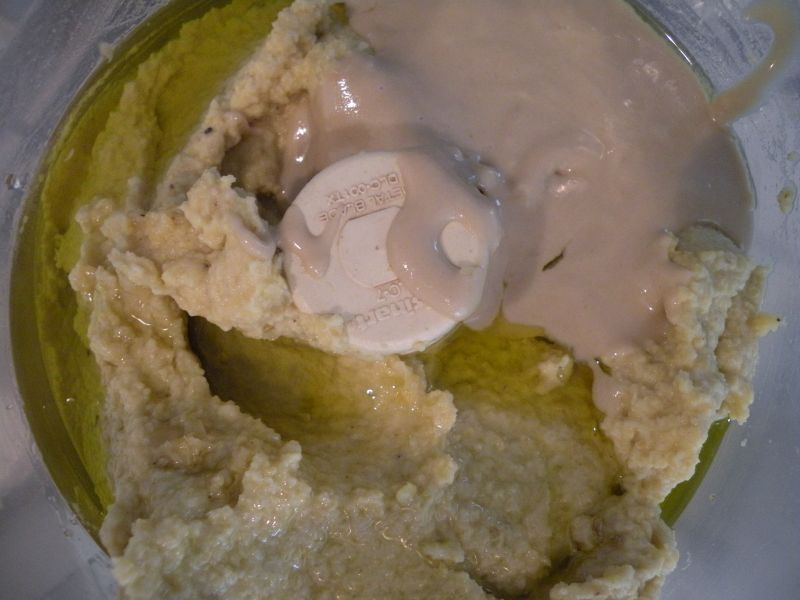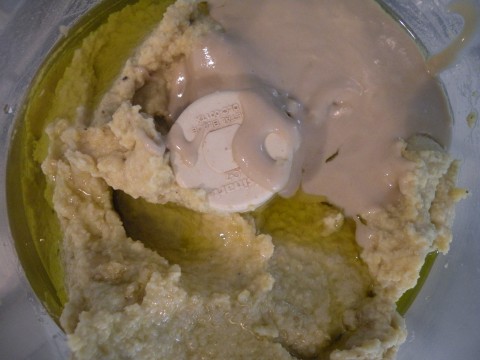 Blend until smooth. Taste for adjustments.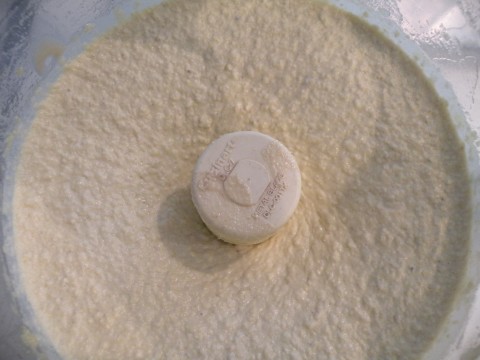 Place in a bowl and serve, or refrigerate for up to 3-4 days.
One of my go-to weekly recipes!
Mary 
© 2010 – 2022, Mary Papoulias-Platis. All rights reserved.