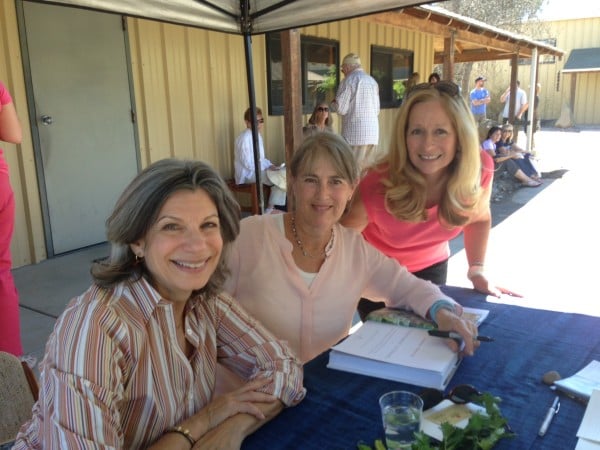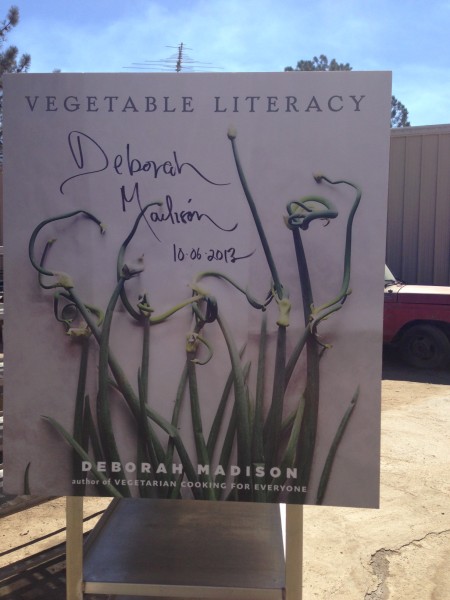 This last Sunday was the perfect morning to head over to Chino Farms in Rancho Santa Fe for Deborah Madison's book signing and celebration of her new book Vegetable Literacy. I've been to these events before and there is something magical about it's location and the wonderful people who work hard to make this happen. We were served refreshing drinks alongside this delectable serving of Deborah's coconut corn and rice dish served with a shisito grilled peppers. By her side sat her dear friend  Amelia Saltsman , author of the cookbook The Santa Monica Farmers' Market.  A wonderful double-hitter in our town!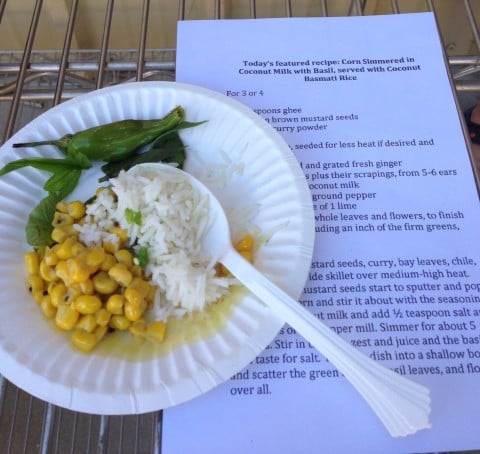 Coconut Corn recipe served with rice.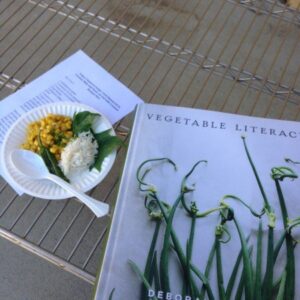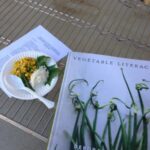 Deborah Madison's Coconut Corn Recipe
What a fantastic and quick corn recipe from Vegetable Literacy!
Ingredients
2

tablespoon

ghee

1

teaspoon

brown mustard seeds

1

teaspoon

curry powder

2

bay leaves

1

jalapeno chile, seeded, for less heat, diced

1

teaspoon

peeled and grated fresh ginger

3

cups

corn kernels

plus scrapings

1/2

cup

light coconut milk

sea salt and ground pepper

grated zest and juice of 1 lime

slivered basil, plus whole leaves and flowers to finish

4

green onions, including an inch of the firm greens, slivered diagonally
Instructions
Heat the ghee, mustard seeds, curry, bay leaves, chile and ginger in a wide skillet over medium-heat.

Cook until the mustard seeds start to sputter and pop,then add the corn and stir in the seasonings.

Pour in the coconut milk and add 1/2 teaspoon salt and a few turns of the pepper mill. Simmer for 5 minutes.

Stir in the lime juice and the basil, then taste for salt.

Turn the dish into a shallow bowl and scatter the green onions, basil leaves and flowers over all.

Serve with Coconut Basmati Rice or Tofu
Recipe Notes
To make coconut basmati rice, I substituted 1/2 the water for the remaining can of coconut milk and followed the package instructions for the cooking instructions.
Chino Farms served grilled Sisito peppers on the side after being toasted on this amazing Japanese grill.  This grill is going on my Xmas list for sure.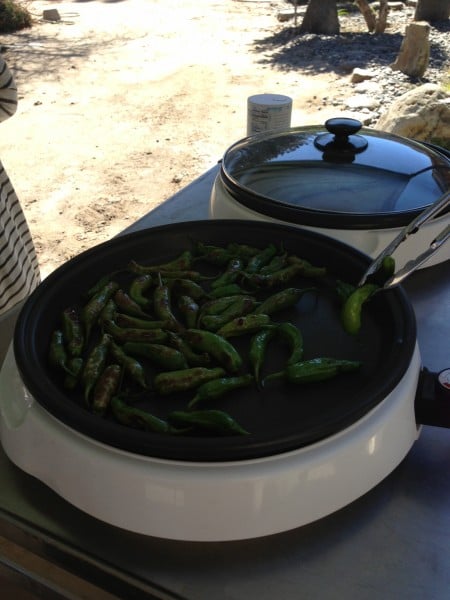 The aroma from this corn was unbearable with the additional of fresh basil and sweet potato leaves from Chino's.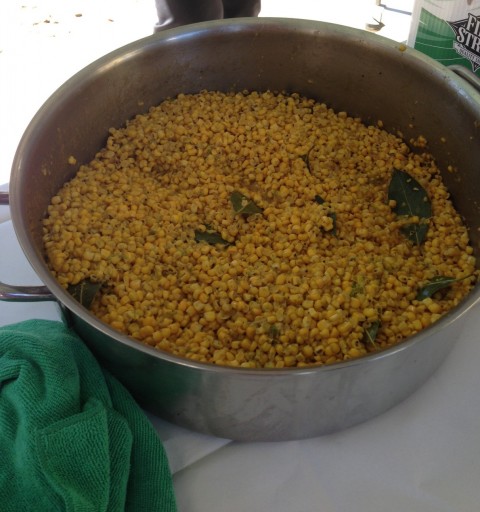 If you enjoy vegetables as much as I do, don't pass up this detailed reference guild to vegetables from a gardening classification. The rainy days cannot come early enough so I can cozy up to this 500 page cookbook!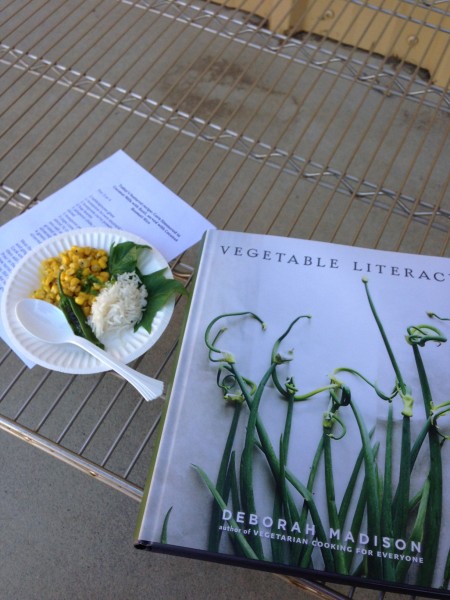 Keep this book in mind as a perfect gift for your home cook, culinary student, vegetarian, or book lover! By the way, the photographs in the book were shot by my all-time favorites, Christopher Hirsheimer and Melissa Hamilton from Canal House.
Happy Cooking,
Mary 
© 2013 – 2022, Mary Papoulias-Platis. All rights reserved.