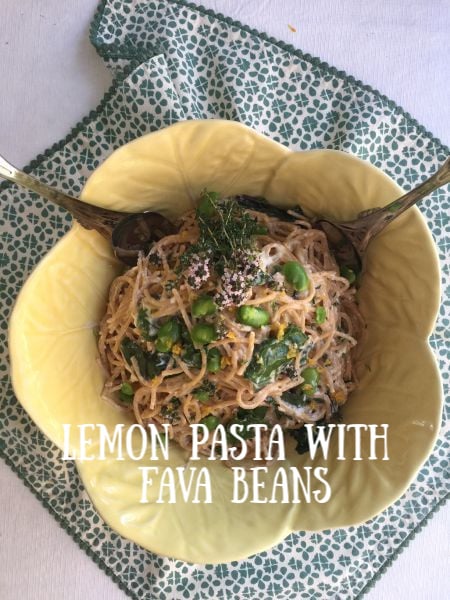 Limited with time to cook? Who doesn't like a bowl of pasta for a quick lunch or dinner. I do rely on pasta for my weekly last minute main dishes. There is nothing fancy to this dish,  just items you may have in your pantry. The lemons are the stars of this dish, so please use fresh ones. You can add asparagus, broccoli, greens to this dish for that extra flavor and for a quick boost.
Here in this recipe I added whatever I had growing in my garden, and swiss chard was it. Anything you may have leftover in your vegetable bin will work. For example leftover spinach, corn, peas, blanched carrots, broccoli or asparagus.
When selecting lemons for this recipe I use the more sour of the two lemons for extra sour strength. The Meyer lemon may not work as well because it has a tendency to be much sweeter.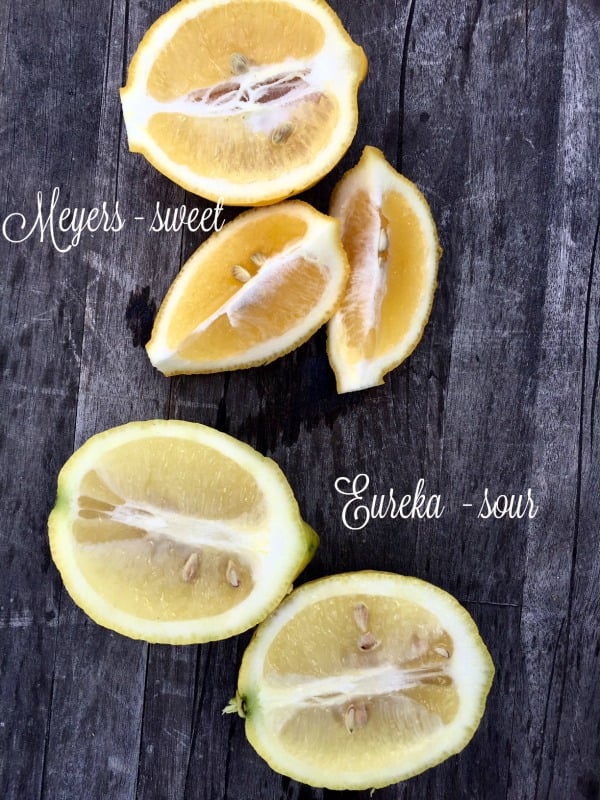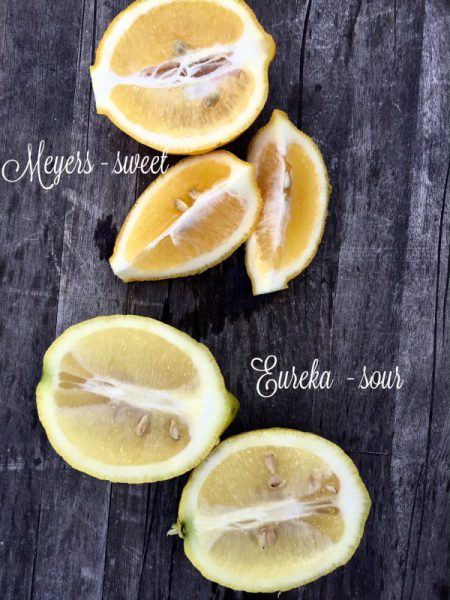 This popular variety produces an abundance of fine, market-quality fruit year round. Large, juicy lemons with very few seeds are borne at an early age. Attractive landscape or patio container specimen with bronze-purple new growth. Evergreen. To buy this variety take a look at the growers at Monrovia.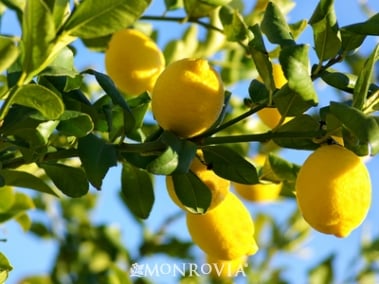 Adding greens can be omitted from the recipe altogether. I would hate for you to pass up this recipe because I decided to add greens. Try it with just plain lemon sauce, and you will be satisfied.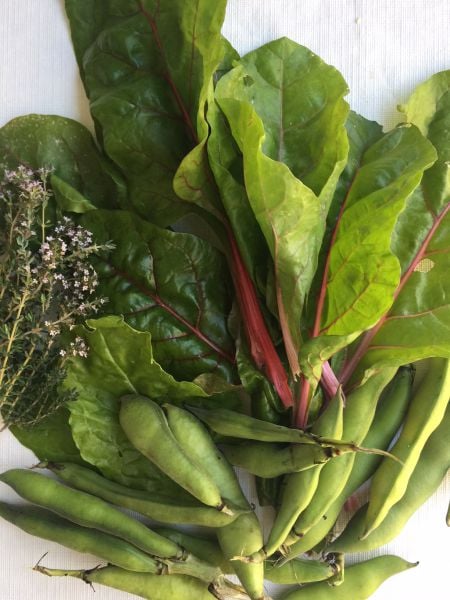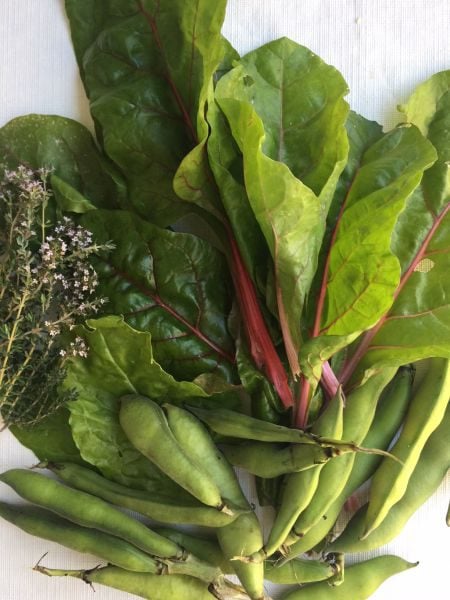 Eureka Lemon Pasta with Fava Beans and Greens
Use alone or with greens this pasta is amazingly light and tasty. If you have any greens or vegetables in your refrigerator use them up and add them in and get a nutritional boost in your meal.
Ingredients
12

oz.

pasta, noodles, or any pasta shapes

1/4

cup

butter

2

Eureka lemons, zested and juiced (any sour lemon)

1

cup

cream

1 1/2

cups

Parmesan cheese

salt and pepper

1

bunch

swiss chard or any greens, blanched or fresh

1

cup

shelled and peeled fresh fava beans

1

small bunch

fresh swiss chard, torn, blanched

1/4

cup

extra virgin olive oil

5

sprigs

fresh thyme leaves
Instructions
Bring a large pot of salted water to a boil. Add the pasta. Cook according to the package directions.

2. Five minutes before the pasta is done, add the vegetables you plan on using. Just 5 minutes will do the trick. Drain and place back into the pot.

3. Add 1 cup of grated cheese to the pasta and mix thoroughly.

4. Place the lemon juice and zest in a small pot, add the butter, cream, fresh thyme and season with salt and pepper.

5. Bring to a low boil, lower to a simmer and gently cook for 5 minutes, until thickened.

6. Add sauce and toss gently. Add remaining cheese and drizzle with olive oil. Serve immediately.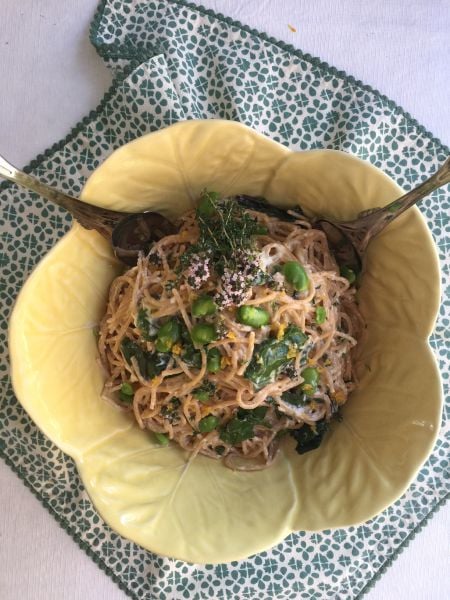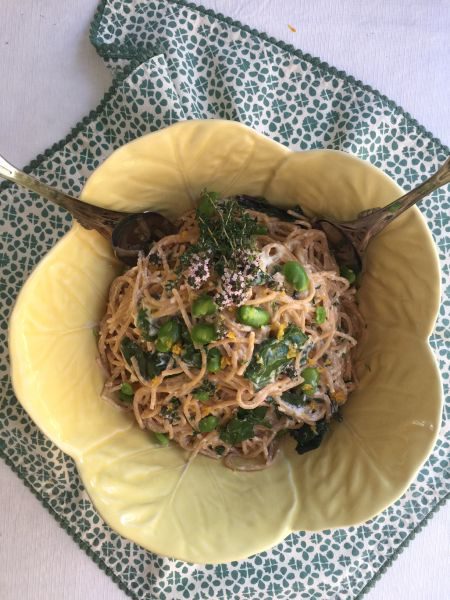 Happy Spring!!
Mary
© 2017 – 2020, Mary Papoulias-Platis. All rights reserved.