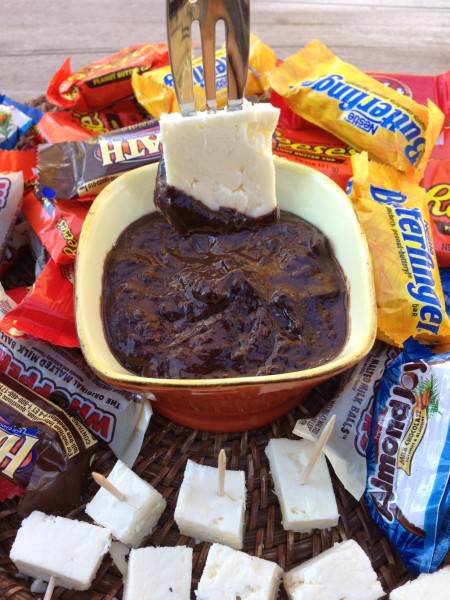 What do you do with all that leftover Halloween candy sitting on your kitchen counter the day after?  I say make feta fondue. It's quite delicious, just picture your favorite bars combined into one big chocolate delight. For all of you Feta Lovers our there, this one is for you!  If you wish to have addition dipping choices add bananas, berries, and my favorite, pineapple. Maybe I should enter this in the next county fair contest, it might beat out many of those fried candy bar creations.
So let's begin…
Start by placing your glass bowl filled with your chocolates over a double boiler. (fill pot 1/3 of the way up with water, but not touching the bowl). Bring to a simmer.
Add if needed chocolate chips or a couple of chocolate cooking squares to make it thicker. The bars alone may not do it.
Add a small amount of warm heavy cream and whisk until smooth.
Serve it warm with all the goodies.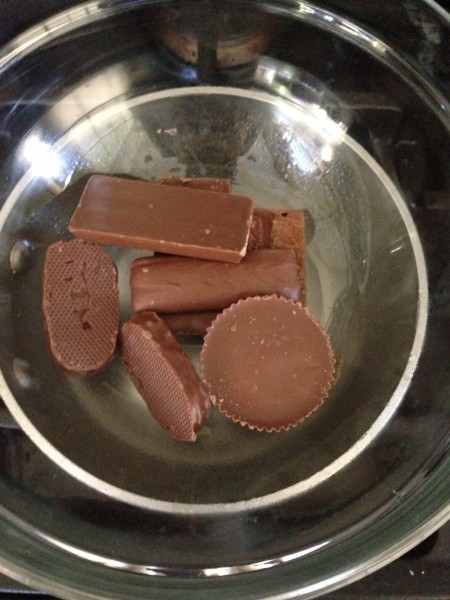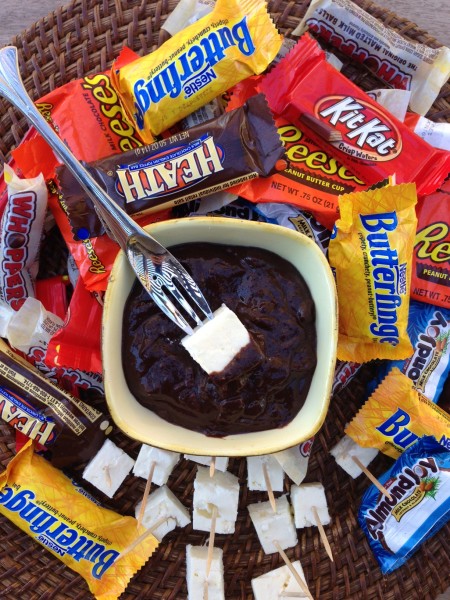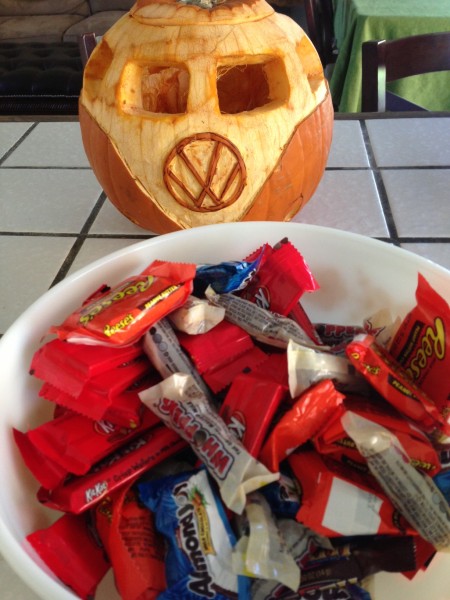 My husband's clever idea and carving skills!
© 2013, Mary Papoulias-Platis. All rights reserved.