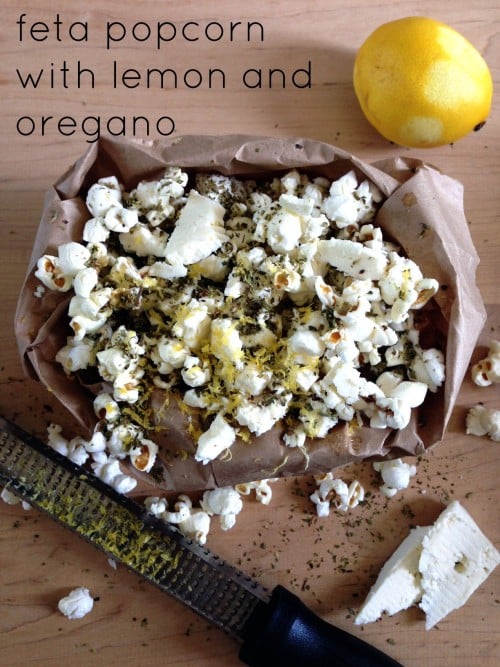 Feta popcorn happens to be my go-to snack when I get those crazy late night cravings. With the saltiness of the feta and lemon flavorings it makes a perfect treat. As I experimented with the actual popping I decided to use extra virgin olive oil, then proceed with the spices and feta. I threw in some lemon zest and boom, it worked.  Pull out "My Big Fat Greek Wedding" and have yourself a wild Greek movie night .
How-To Pop Corn in Extra Virgin Olive Oil
In a heavy medium pan place two tablespoons of olive oil in a pan over medium heat. Once it starts to slightly bubble pour in 1/4 cup popcorn kernels and place the lid on the pot. Shake until all the kernels have popped. This makes about 4 cups of popcorn.
Place the popcorn in a bowl and add the
 crumbled feta , dried Greek oregano, and lemon zest.
Sprinkle with juice from one lemon.
Enjoy!
© 2013, Mary Papoulias-Platis. All rights reserved.