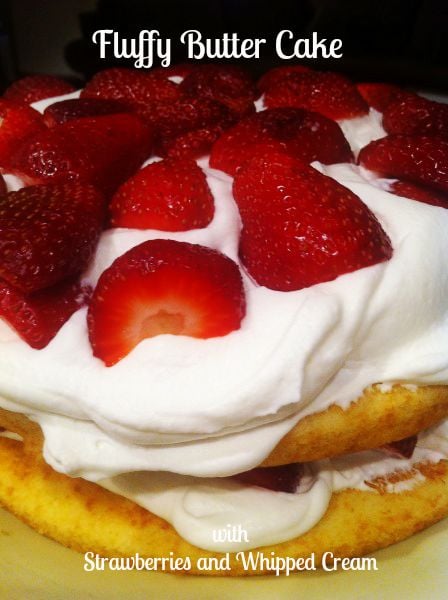 Looking for a new recipe is not easy! Many times trying a new recipe is too bothersome or costly to try if you're on a food budget. Trying to decide if your family will enjoy new combinations in a new recipe can sometimes be a haunting experience. So, I have an answer to this with my Fluffy Butter Cake recipe and how to save you money and time.
I have read many recipes and have taken extra precautions before making the decision whether or not to invest in that recipe or not. I do look for specific items and techniques in a recipe that help me make that decision. Following these few tips can help you decide if that specific recipe is for you, your family, or for a large group. I have also added my thoughts on why this recipe works for me. Of course, this is just a guideline and it's also important to go outside your comfort zone every once in awhile to experiment with new spices and ingredients so you may grow as a cook.
Are the ingredients in the recipe in my pantry or ones I buy most of the time. (simple cake recipe)
 If new items are listed, I do ask myself whether or not I will use them again. (limoncello which I love, can be kept in freezer)or (a simple lemon syrup can be sub.)
Will everyone enjoy this recipe in my family. (nothing to exotic in recipe)
Will I make this several times, or just once. (so simple great for a last minute dessert)
Is it trendy, will I make it again? (no, this is a basic cake recipe around for years!)
Do I have the equipment to make this? (mixer, cake pans, easy!)
Can it be made ahead of time, when I do entertain large groups. (this cake can be frozen )
Will it stay in my recipe box for years. (this one will because I have made it 4 times)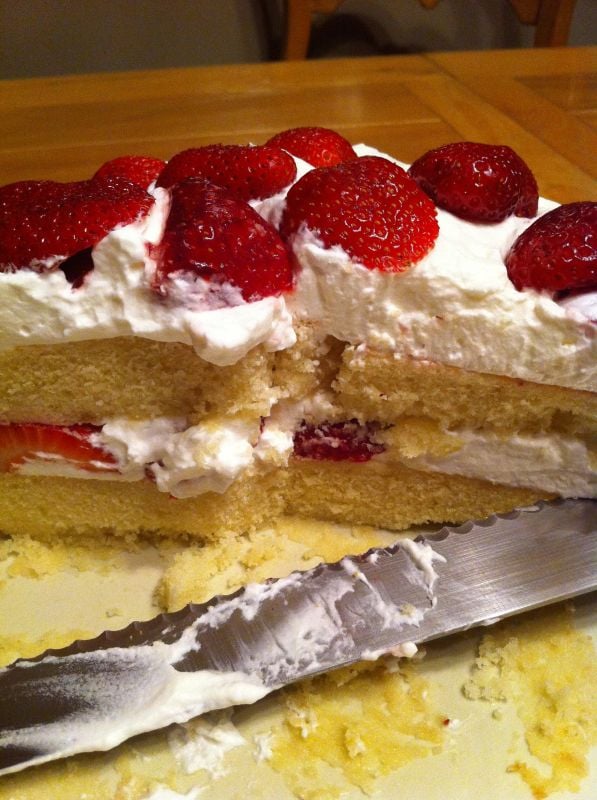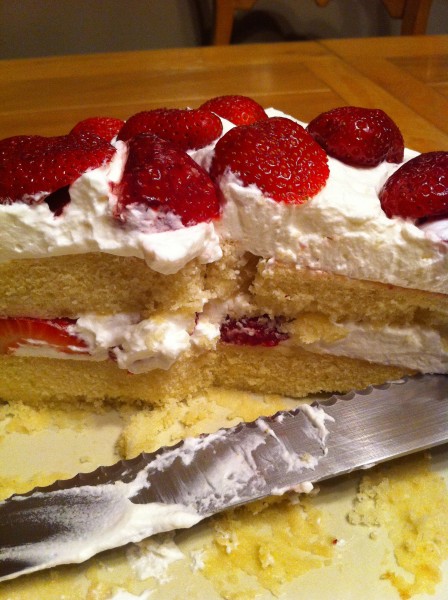 By now, you must think I'm crazy! But I do believe my recipe box has only the repeating meals I have tried over and over again, that my family absolutely loves to eat.
This is not to say I have never tried unusual trendy food.  It's just that the food world can be overwhelming, and I'm trying to get a point across on how to build a repertoire of wonderful family recipes you can make from time and time again. You only have to master a few recipes at a time and build from there.
So, I'm starting out with a summer dessert I adore and have been making all along. This is definitely a recipe for your recipe box. Here is why.
When I read the recipe it was simple.
Ingredients were readily available all season.
I can make the cake the night before or freeze it.
Easy to assemble.
Flavors everyone loves.
Can the flavors be substituted for different seasons.
The next step is to master the recipe. What I mean by this, is make it your summer recipe for all your entertaining needs. Over and over again, similar to your own signature dish.
I honestly have made this four times this summer! I love the cake so now I know I'll make it with cooked apples for the fall, ripe figs, blueberries.
I truly believe by making a dish several times you can really master your skills and understand the process, the correct temperature of the oven, the rhythm of putting it together, and have the confidence in changing the recipe for your needs to make this an easier or faster of a recipe.  This builds your understanding of how recipes are written and you become an expert in selecting the recipe .
This was definitely the "pick if the summer" of recipes in my opinion. Try it and add it to your family recipe box.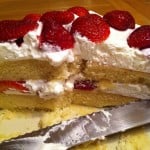 Fluffy Butter Cake with Strawberries and Whipped Cream
This fabulous strawberry cake is the perfect summer dessert! The fruit is traditional but the berries can be substituted for your seasonal choice.
Ingredients
Cake
1/2

cup

butter, unsalted

2

cups

cake flour, not self-rising

2

teaspoons

baking powder

1/2

teaspoon

salt

1

cup

granulated sugar

3

large eggs

1 1/2

teaspoons

vanilla extract

3/4

cups

milk
Filling
5 1/2

tablespoons

sugar

1/4

cup

limoncello

1

tablespoon

fresh lemon juice

1

pound

strawberries, trimmed

1 1/2

cups

whipping cream
Instructions
For Cake
Heat oven to 350 degrees. Lightly grease 2 (8 or 9inch)cake pans with butter, and dust with flour.

In a medium bowl, sift together flour, baking powder, and salt.

In a mixer bowl beat butter together with sugar on medium speed until fluffy.

Add the eggs one at a time and beat until combined, then add vanilla.

With the mixer on low add the flour and milk in four batches. Beat just until combined.

Divide batter between cake pans. Bake for 20-25 minutes.(tops will be pale in color) Cool 5 minutes.

Then invert onto rack and cool completely.
For Filling
In a small saucepan combine the 3 tablespoons sugar, limoncello, lemon juice and 1 tablespoon water.

Heat and whisk over medium heat until sugar is dissolved. Remove from heat.
Assemble Cake
With tops of cakes facing up, poke cakes with a fork leaving a 1/4 border around the edges of the cake. Brush with syrup.

Slice half of the strawberries.

In a mixer bowl whip the cream and 2 1/2 tablespoons of sugar together until stiff peaks form.

Cover 1 cake with 1/2 of the whipped cream, leaving a 1/4 inch border. Add the sliced strawberries.

Top with second cake layer. Cover with remaining cream and whole strawberries.

Can be served immediately or placed in the refrigerator.
Recipe Notes
Limoncello is an Italian liquor available in liqueur departments. Can be substituted with a simple lemon syrup.
Many Happy Baking Days!
Mary 
© 2012 – 2022, Mary Papoulias-Platis. All rights reserved.