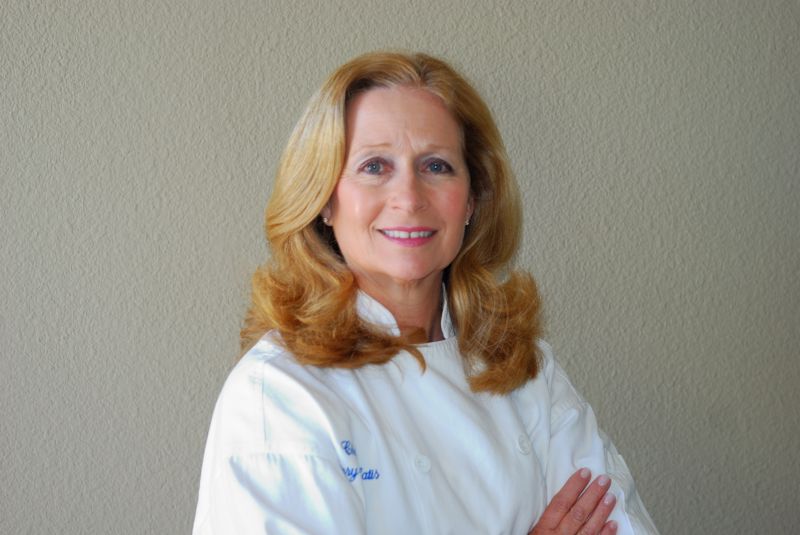 TIME TO THINK GREEN…USING FRESH HERBS TO BRIGHTEN YOUR DISHES
Wednesday,  July 20th
11:00-2:00
Why not use fresh herbs instead of dried? You will learn all about fresh herbs, how to store them, prepare them, and grow them in your garden.
Today you will also be participating with me in a tasting and an exciting hands-on experience in the kitchen.
We will be preparing the following menu:
Crisp Wild Salmon with Spiced Lentils and Herb Salad

Port Tenderloin crusted with Mediterranean Herbs

Warm Herb Couscous Salad

Asparagus and Lemon Thyme Soup

Strawberry Rose Geranium Ice Cream with Lavender Pound Cake

Rosemary Lemonade
A free herb will be your gift as a thank-you for the preparation of this delicious lunch.
You will also receive a packet with all the recipes.
Bring an apron if you wish to participate.
I HOPE TO SEE YOU IN THE KITCHEN!
Mary
Cost: $ 59.00
TO REGISTER FOR THE CLASS CLICK BELOW:
http://events.constantcontact.com/register/event?llr=e5kitjfab&oeidk=a07e4ahn04ya15191ed

© 2011 – 2021, Mary Papoulias-Platis. All rights reserved.