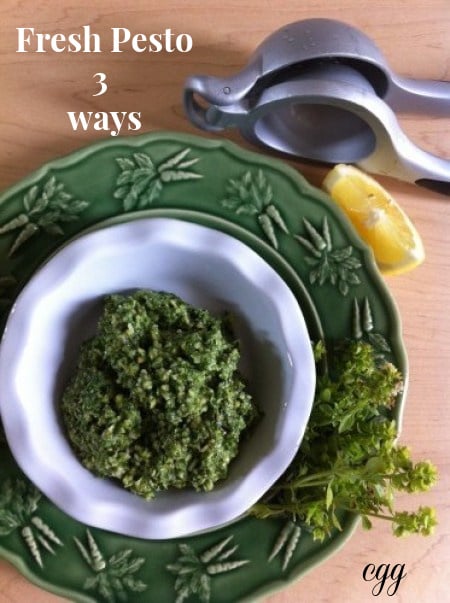 I had so much basil growing in my garden this summer that I needed to find a way to use it all up.  I wanted to show you how a simple pesto recipe can be made into three different dishes. These appetizers can be a quick fix for any given party, or use them as a  quick meal for a busy day. The pesto can be made ahead and stored until the day of your event. If you don't have a garden, look for basil at your local farmer's market, or from your local farmer.
Grilled Halloumi with Pesto Sandwich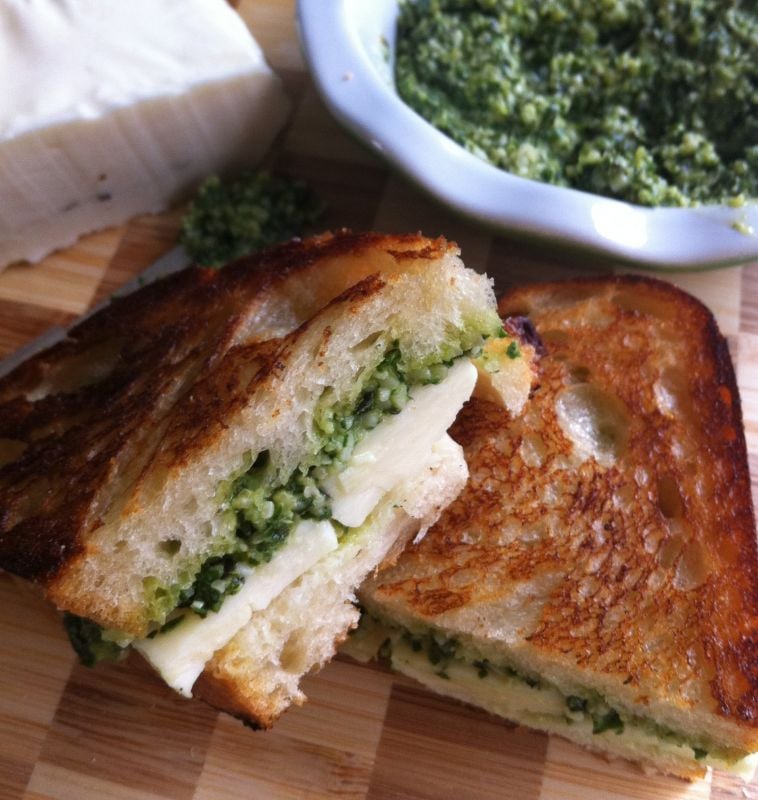 Choose a great bread to use on this sandwich, I chose sourdough.
Butter both slices, add the pesto to one side, and add Halloumi  cheese on top of pesto.
Add second layer and place on grill pan or frying pan until bread toasts up.
(Halloumi is found in all cheese sections of your local supermarket or cheese shop.)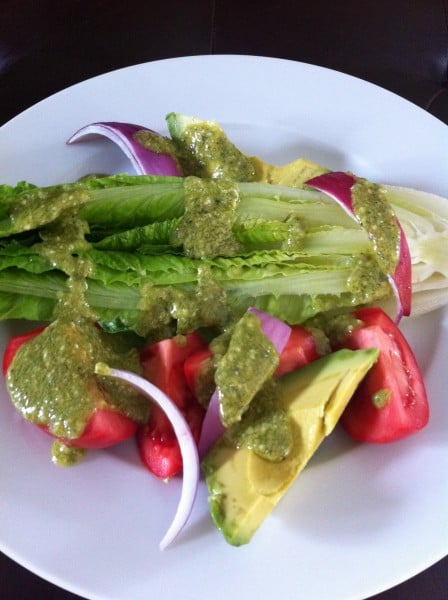 Avocado-Pesto Salad Dressing
In the blender add 2 tablespoons pesto, 1/2 avocado, 1/4 cup red wine vinegar, 1/2 cup extra-virgin olive oil, a pinch of salt and pepper, and a splash of fresh lemon juice.
Blend and serve.
Deviled Eggs with Pesto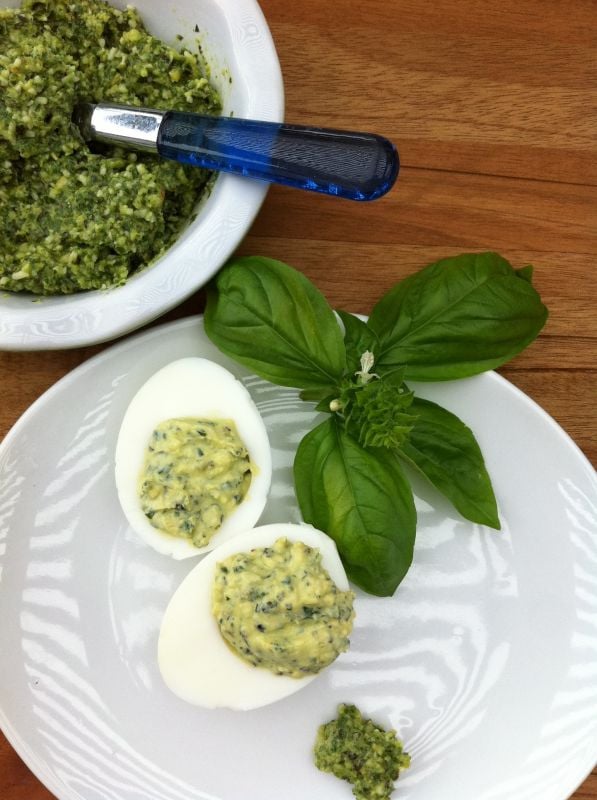 Boy, are these delicious!
Boil your eggs and cool. Remove the yolk and place in a bowl. To each egg you use add:
1 teaspoon pesto, 1 Tablespoon of Greek yogurt, a squeeze of fresh lemon juice, pinch of salt and pepper.
Mix together nicely and add to your egg white. (optional: add a little lemon zest on top)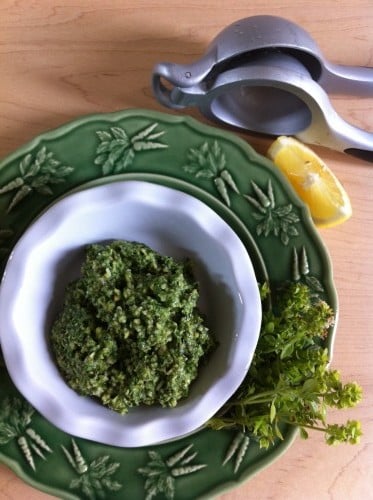 Fresh Pesto Three Ways
Ingredients
2 cups fresh basil leaves
1/4 cup pine nuts
4-5 garlic cloves
1/4 teaspoon salt
1 tablespoon fresh lemon juice
2 tablespoons extra-virgin olive oil
1/4 cup freshly grated Parmesan cheese
Instructions
Place all ingredients except cheese in a food processor.
Blend until smooth.
Place in a small bowl and stir in the cheese.
Serve or refrigerate for up to 3 days.
Pesto is so refreshing for your spring and summer dishes!
Enjoy!
Mary 
© 2012 – 2020, Mary Papoulias-Platis. All rights reserved.