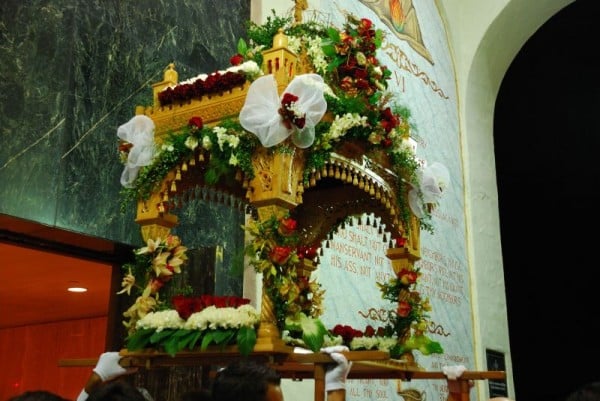 Good Friday is a day of mourning. The traditional food is boiled vegetable and lentil soup. On this day Orthodox believers continue fasting eliminating milk, cheese, and yogurt as well as all meat products from their diet. Many followers practice fasting for 40 days, mostly eating a vegan diet. Today, most families sustain from animal products the week leading up to Easter. Traditional services are held every night during Easter.  Many attend the Vesper evening, a long service representing Christ's  funeral, which is Good Friday.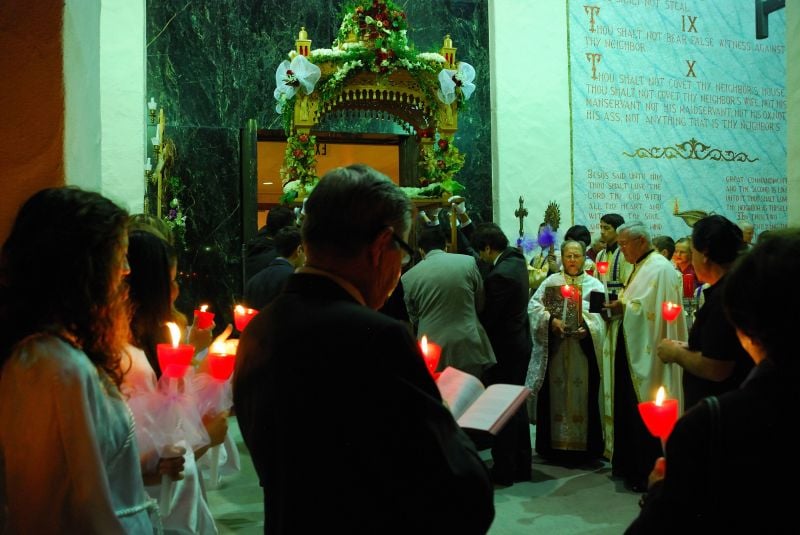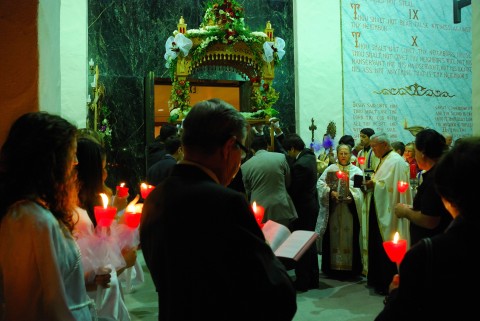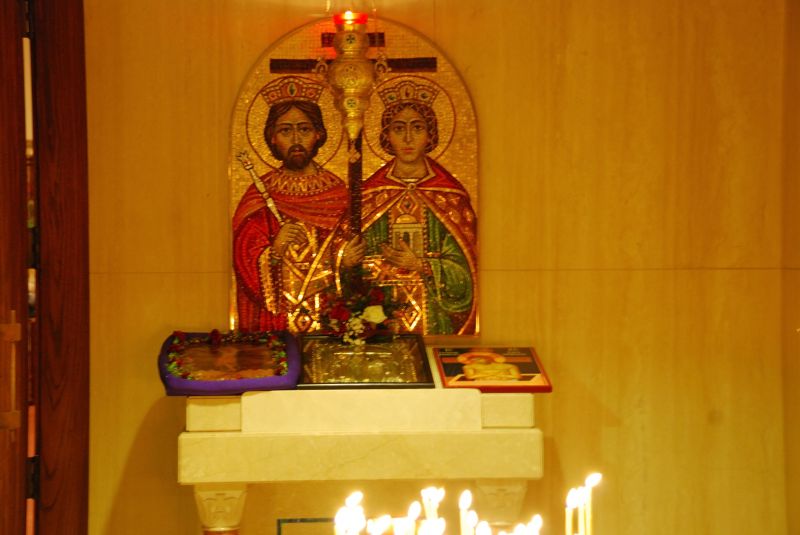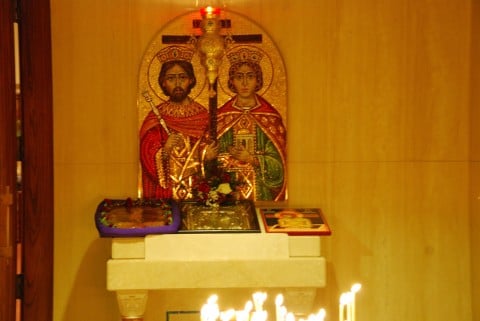 As you enter the church the icons are present for lighting of the candles.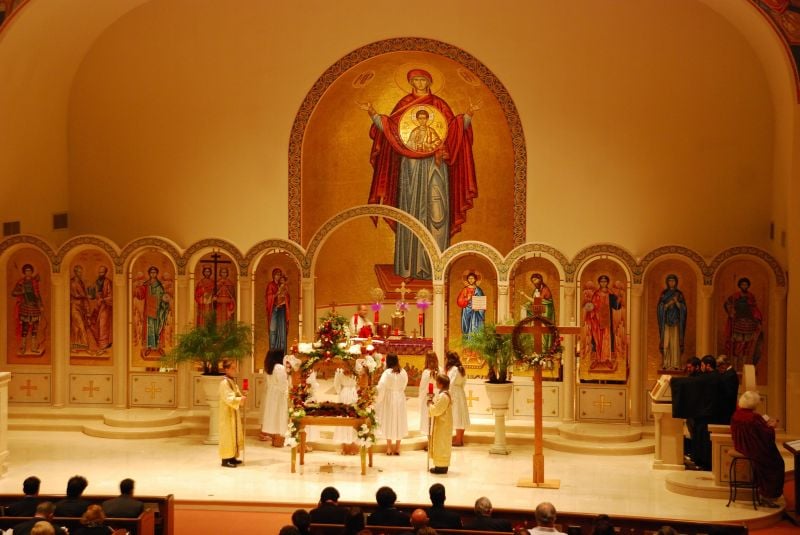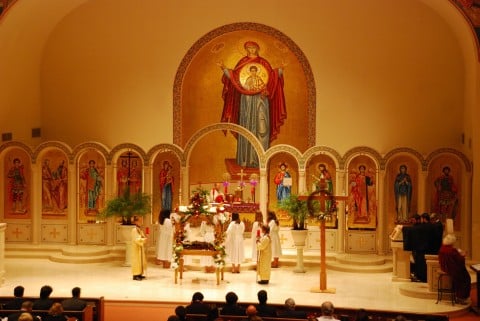 The church has the large cross present representing the death of Christ. The burial is represented by the epitaphio- the holy tomb.
It is carried outside in a  procession followed by the cantors, the choir, the clergy, the altar boys, and the church's congregation holding lighted candles as they walk around the church singing hymns.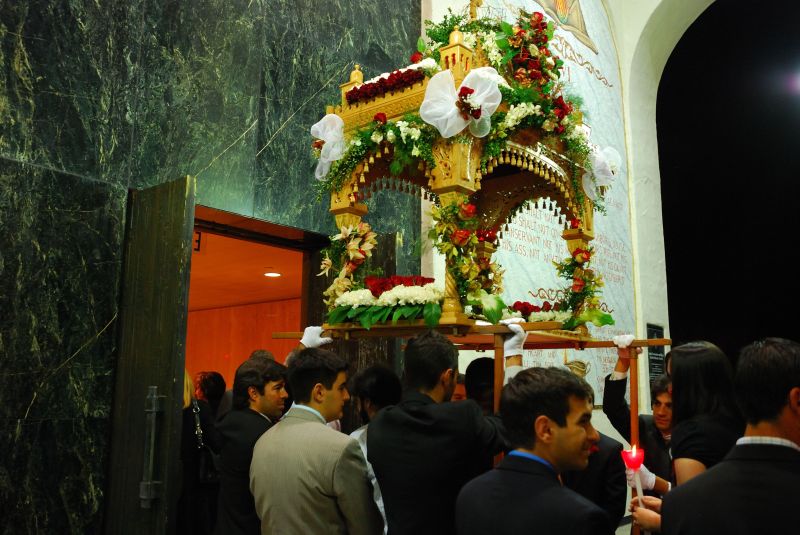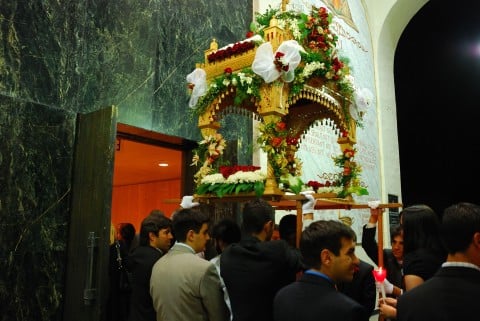 The holy tomb  is held high for all to walk under and back into the church.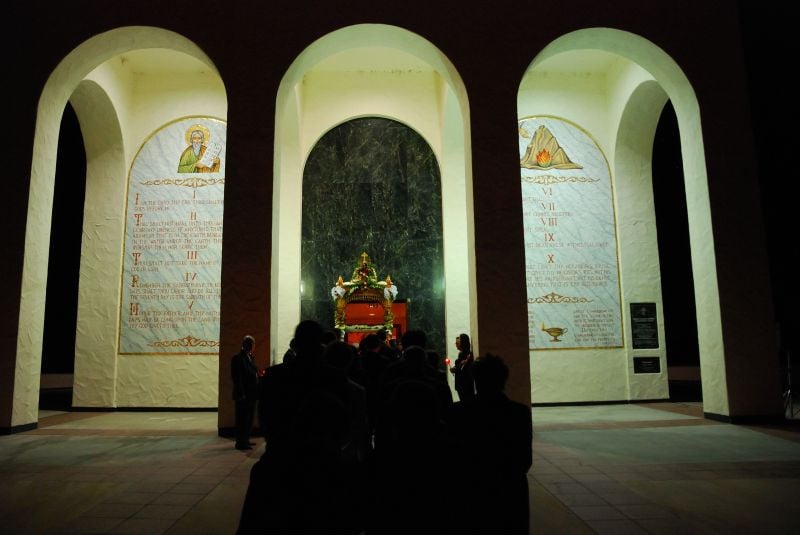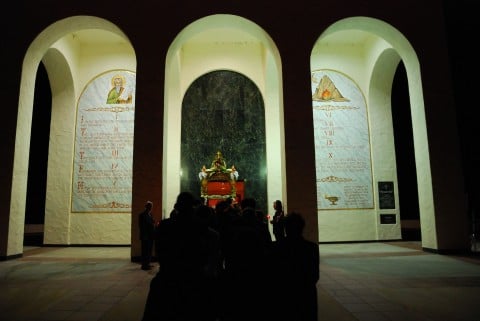 The evening continues with solemn music as the service comes to an end. Spring is in the air, and the Greeks worldwide are preparing to celebrate their pascha or Greek Orthodox Easter.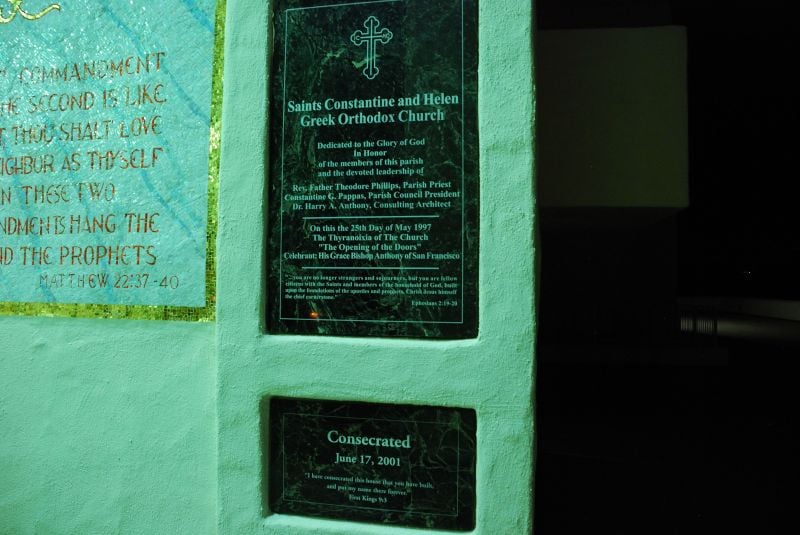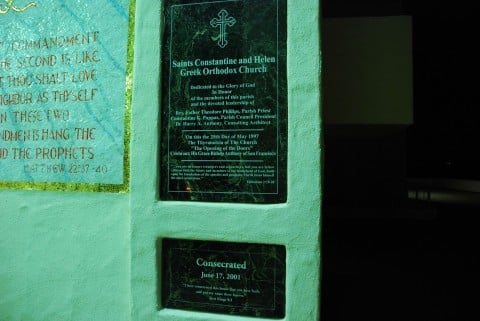 © 2011 – 2018, Mary Papoulias-Platis. All rights reserved.