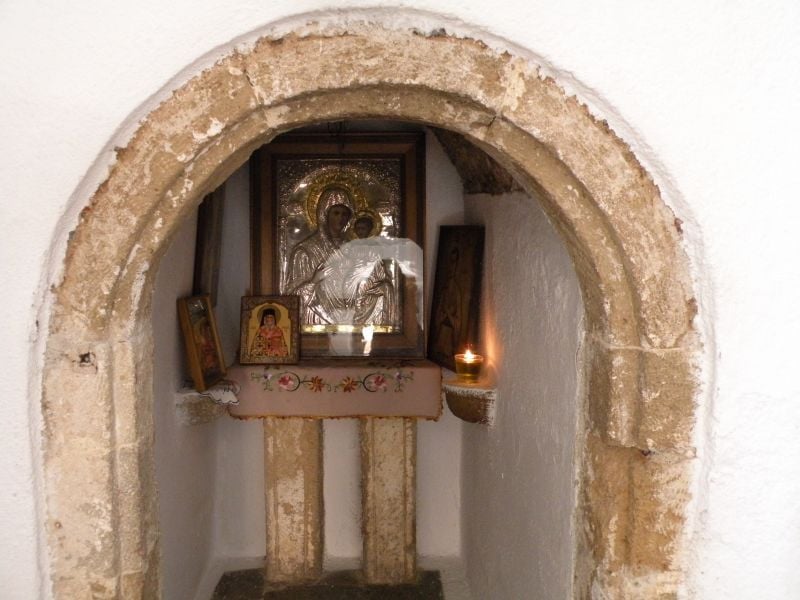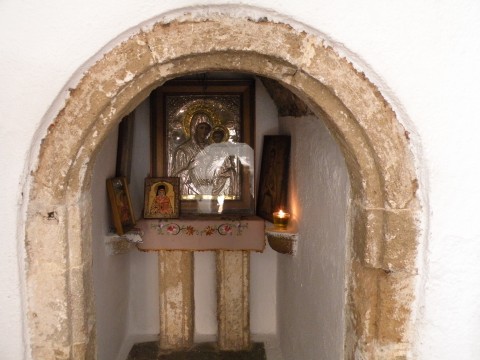 When we visited Greece we spent the day at the 13th century Byzantine fortified village of  Monemvasia  off the Peloponnese in Laconia. Greece.  The name of the town comes from two Greek words, "mone" and "emvassia" meaning a "single entrance", a single vaulted gate to teh walled community within. On the top of the hillside, is the 13th century "Agia Sophia". It is of great interest to the church, since within its fortress walls there remain many Byzantine churches, monumental buildings and structures and old icons of historical importance.
Apart from the beauty of the city, the rock itself is also very picturesque, with colors ranging between grey and pink tones. On the south-eastern side of this rock, the village is established, overlooking Palaia Monemvasia bay. Right in the edge of the bay, next to the castle's entrance , there is a cemetery where the grave of Giannis Ritsos, a famous Greek poet, lies. The eastern tip of the rock, this is where the church of Agia Sofia is found. This octagonal 13th century church is the main monument of Monemvasia, and its charm and magnificence remain untouched.
Apart from the fortress, there is an area called "Nea Monemvasia". It is located at a distance of about 1 km away from the fortress-town, providing all the necessary facilities of a modern tourist town, which makes it a very popular destination among tourists.
© 2012 – 2019, Mary Papoulias-Platis. All rights reserved.