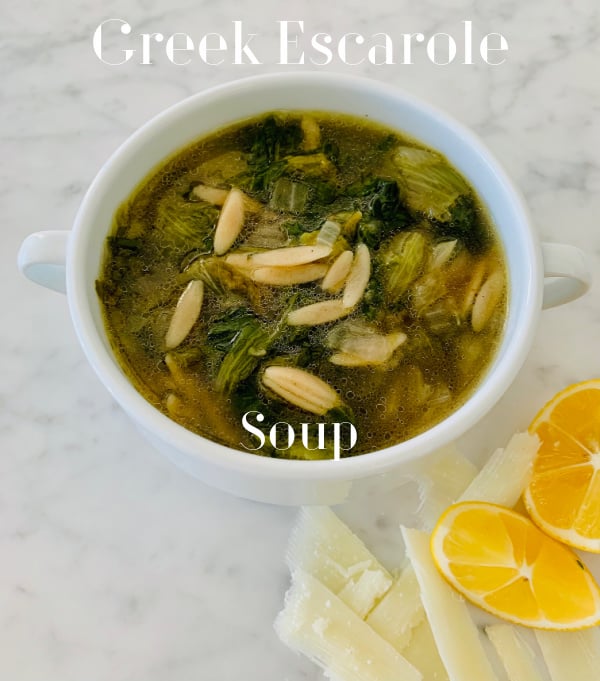 Escarole soup is my favorite new weeknight meal. Bitter greens are important in the Greek Diet, and I do have many recipes using greens on my blog. Growing up in a Greek home, my mother served them weekly as a side dish or in soups. Bitter greens are packed with nutritional value often included in the common Mediterranean region. Why are they called bitter? The bitterness comes from a chemical called gluosinolates. Many of these greens are members of the Brassica family, also know as cruciferous vegetables, like broccoli, cabbage and kale. Many of these greens can be found today at your local supermarket and farmer's market. They are used in many green drinks for their high nutrient value.
Below are a few examples of bitter greens you can cook with. Add them to your soups and stews, saute with olive oil and a squeeze of lemon or add them to any quiche or egg-like dish.
Escarole –  This green is leafier than kale, and is usually sold in bunches that look a lot like a head of lettuce, with short, wide, wavy-edged leaves. The color and texture of the leaves varies—those on the outside are darker-green and a bit tougher, while the interior leaves are pale-yellow and more tender.
Dandelion Greens – Dandelions are similar to chicory, with a slight resemblance to curly endive. The rich distinctive flavor offered by this common green is slightly bitter, but appetizing, and somewhat sharper than collard greens or spinach.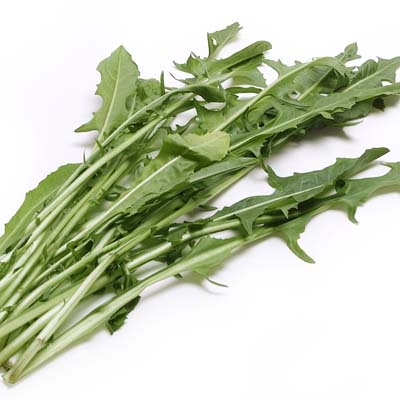 Kale- My favorite kale, the type I grow in my winter garden. This kale is packed with nutrients, though it cooks much quicker then curly kale and is much more subtle as a flavor additive when used in soups or stews.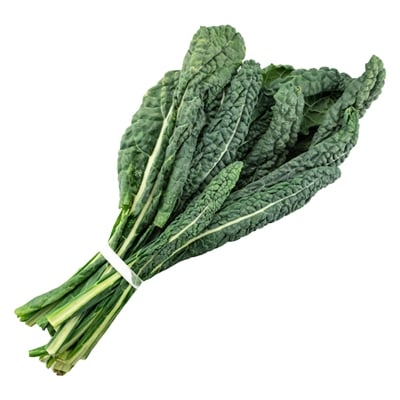 Collard Greens – These greens are traditionally boiled until very soft with a smoked hock or a piece of salt pork. Producing paddle-like, oval deep green, substantial chewy leaves, collard greens offer an assertive flavor that lies somewhere between cabbage and kale.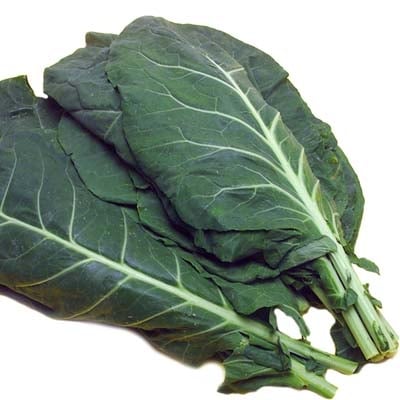 Let's Get Started on the Escarole Soup!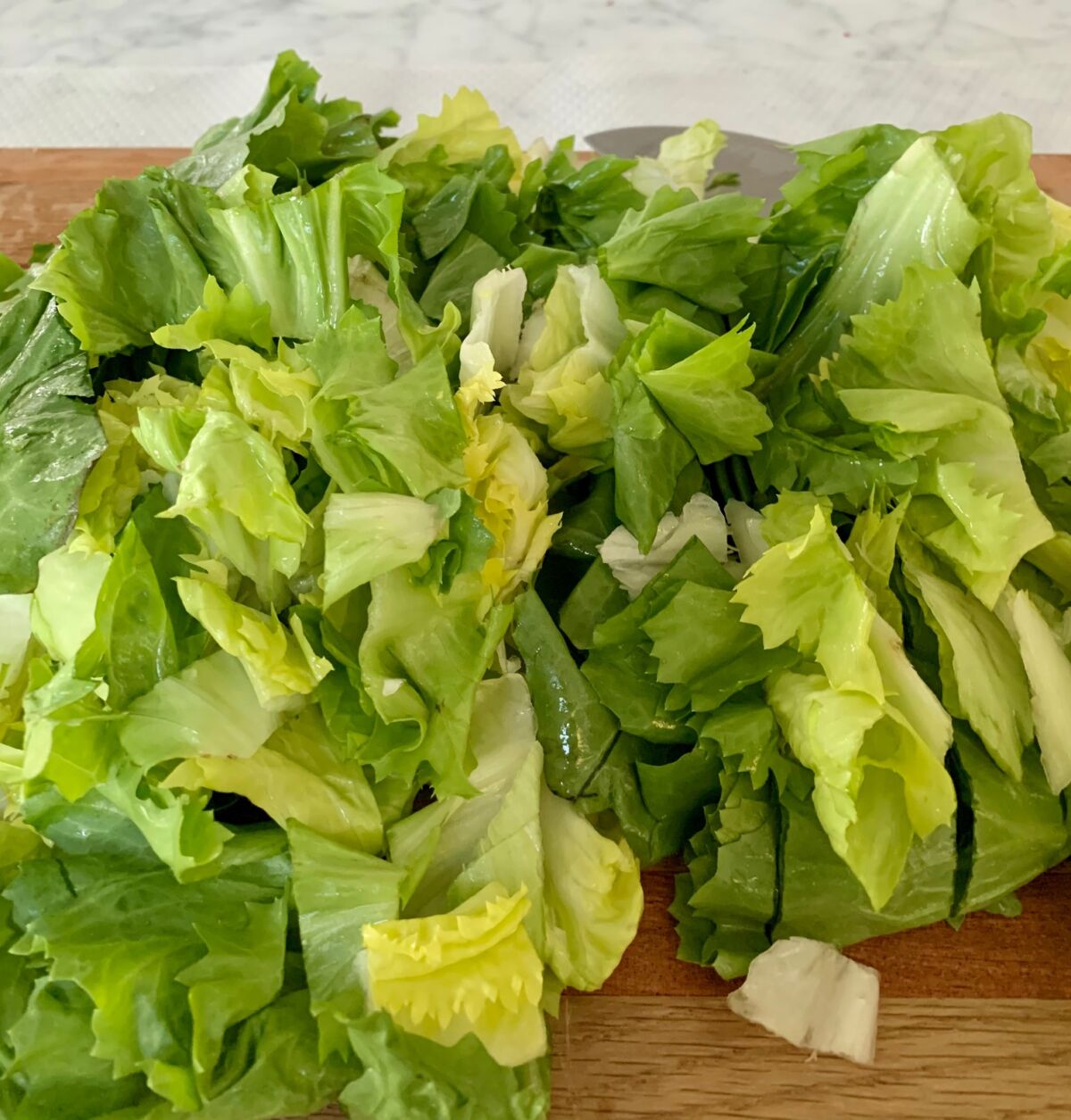 Escarole is a very delicate green, with many colorful curly leaves.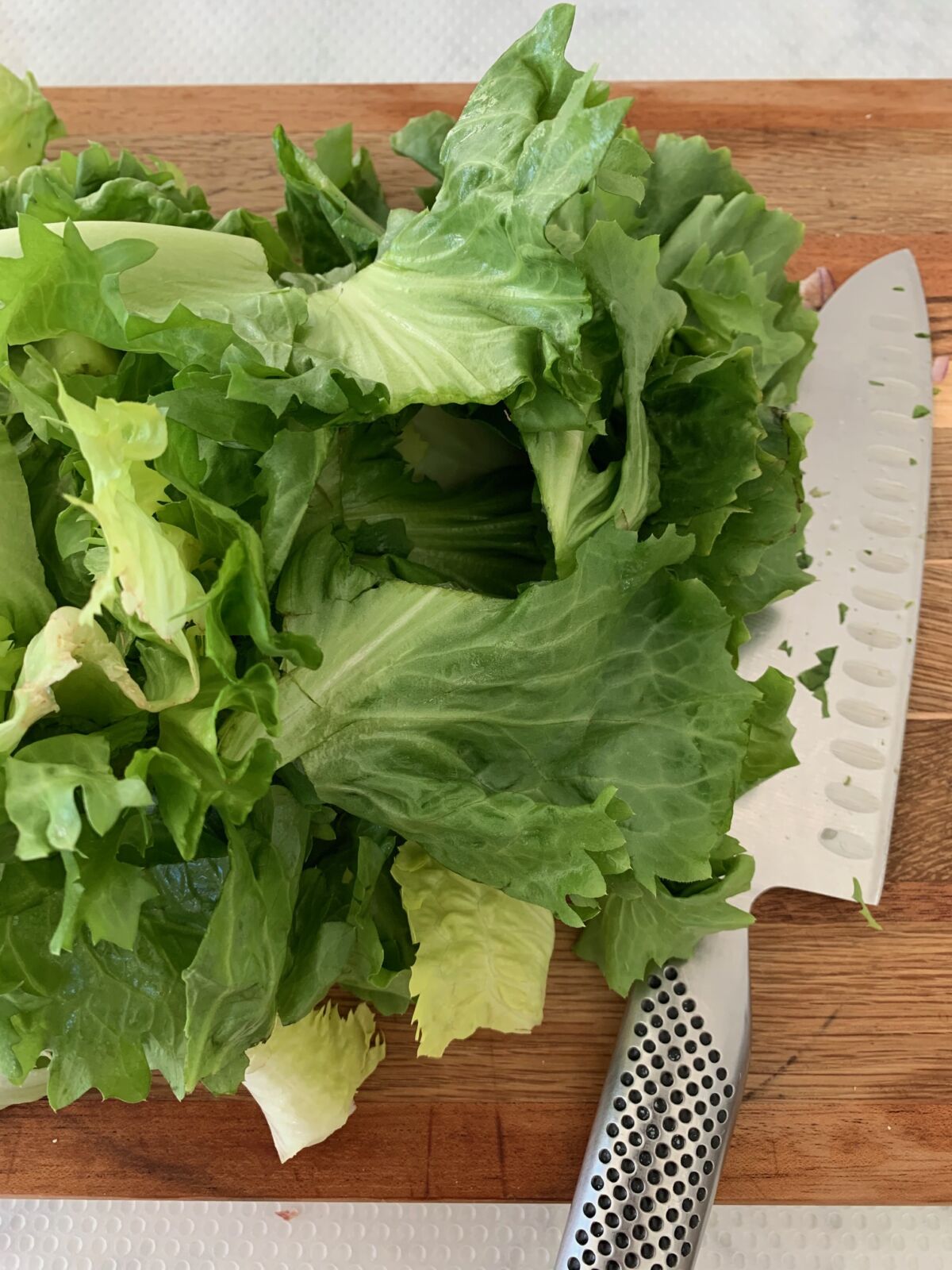 Wash the greens in cold water. Roughly chop the greens.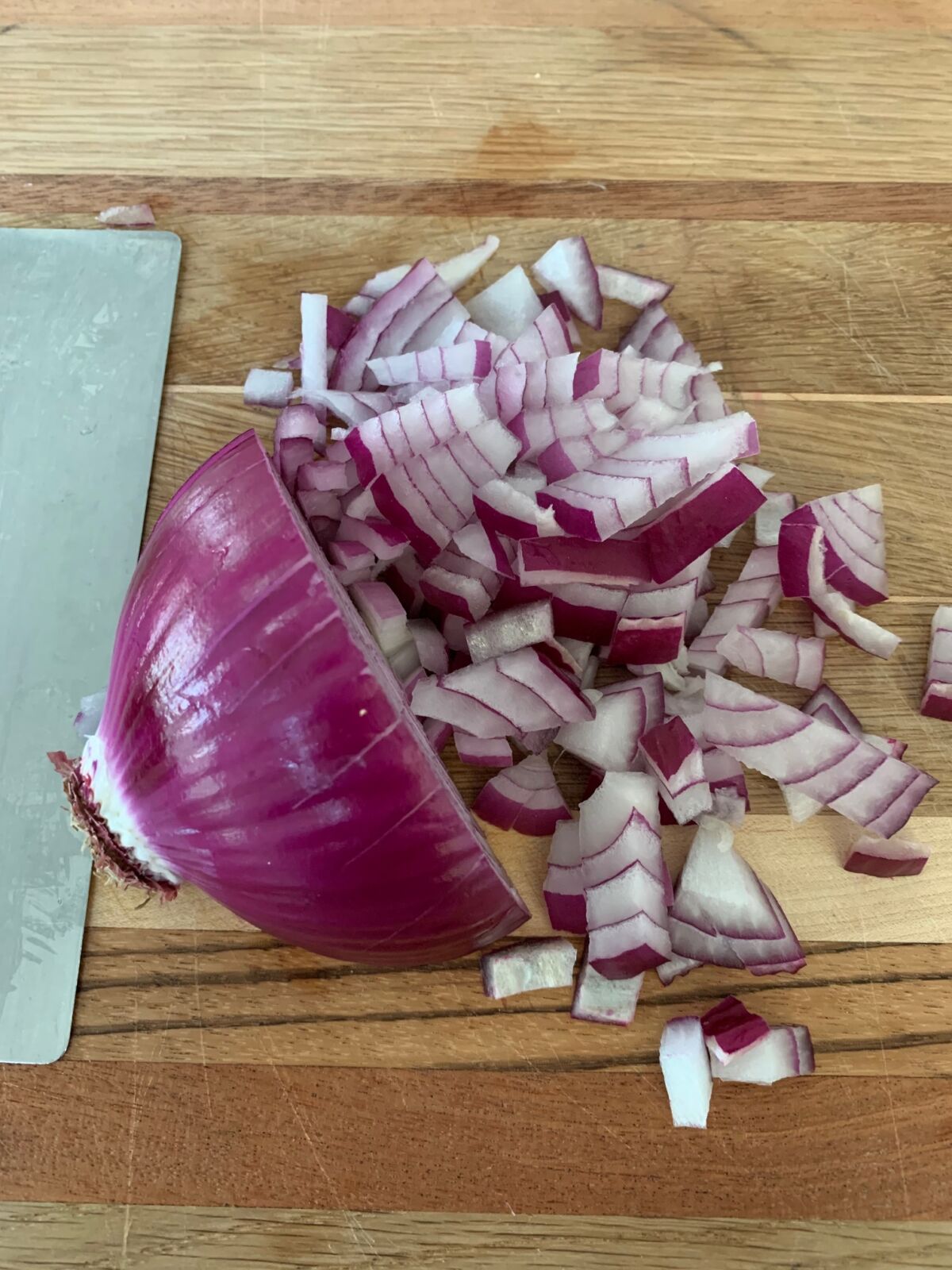 Finely chop one red onion.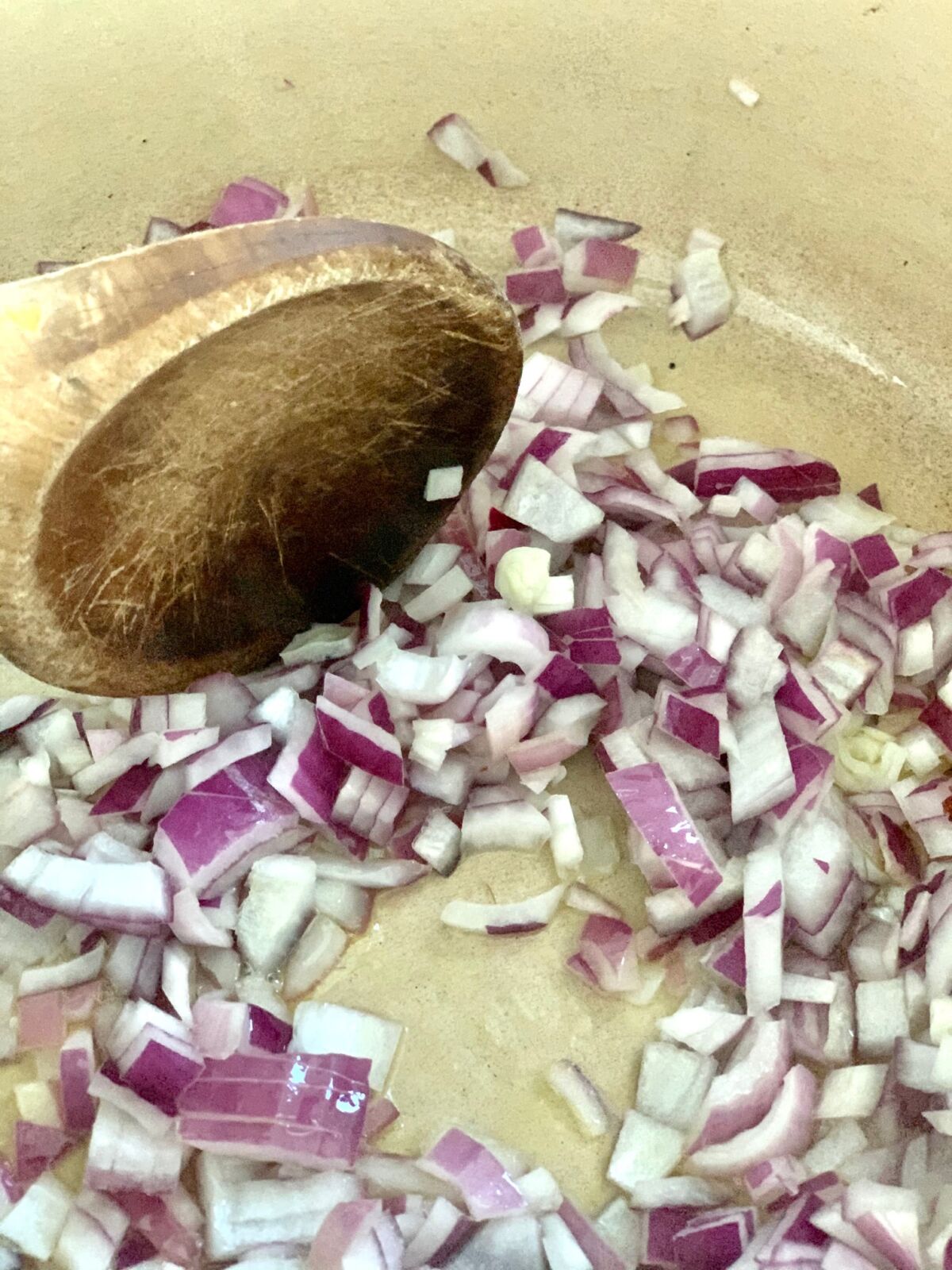 Heat a dutch oven or deep pot, add olive oil and saute onions until softened. (Excuse my old soup spoon,  I love it!)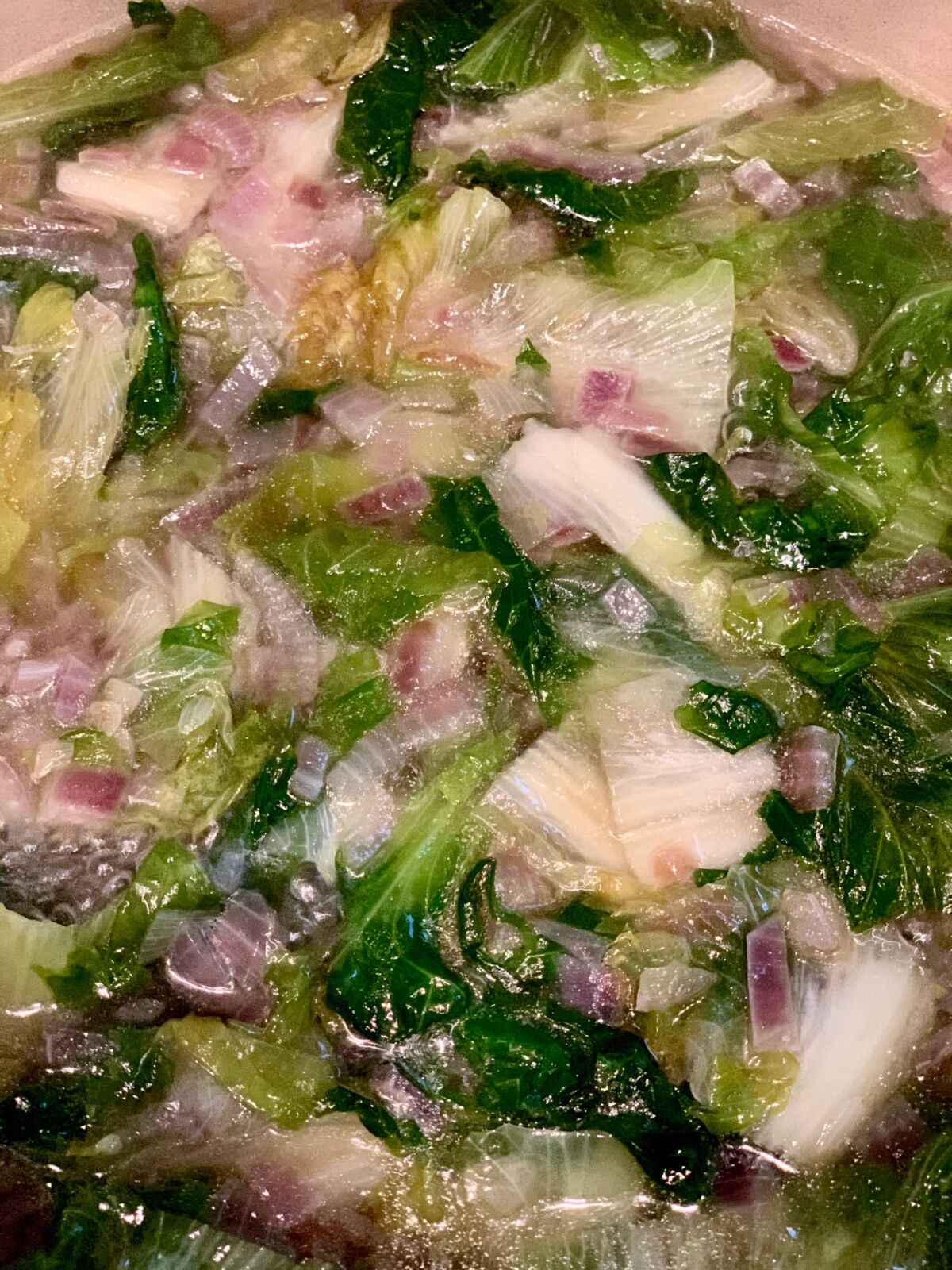 Add the water and salt and cook until soft for around 20 minutes.
Add the precooked pasta to the soup. Reheat if necessary.
You may also want to add a squeeze of fresh lemon and grated cheese to your soup.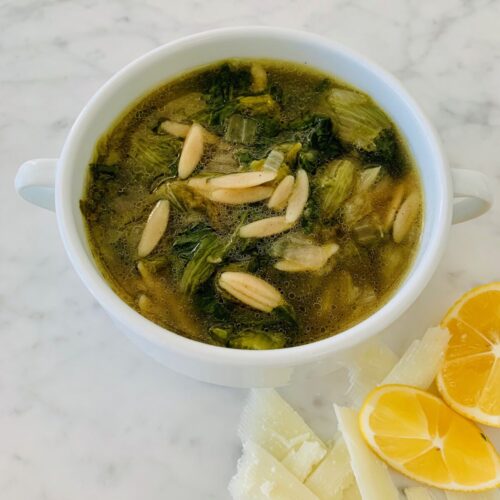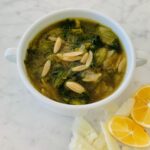 Greek Escarole Soup with Orzo
A nutritional weeknight soup with less than 6 ingredients! Delish!
Ingredients
1/4

cup

extra virgin olive oil

1

red onion, finely chopped

1

head

escarole, washed and roughly chopped

6

cups

water

1

cup

dried orzo or pasta

1/2

grated

Vegan Cheese, Parmesan or Pecorino

salt and pepper to taste
Instructions
In a dutch oven or large pot, add olive oil and chopped red onion and saute until onion is softened.

Add the chopped escarole and salt and saute coating greens with oil.

Add the water and 1 teaspoon of salt and bring to a boil. Reduce and cover to a simmer for 20 minutes.

Season with salt and pepper if needed.

Meanwhile cook the pasta and drain. Add to the soup.

Season with salt and pepper if needed.

Serve with grated cheese and a squeeze of lemon.
A big thank you to Melissa's Produce for the beautiful escarole.
This recipe was inspired by "Coming Home to Sicily, authored by Fabrizia Lanza.
You may want to try more of my recipes using greens:
Dandelion with Lemons and Olive Oil
Grilled Lamb Chops with Greens
Greek Grilled Whole Fish with Greens
Enjoy this beautiful winter soup,
Mary 
© 2020 – 2021, Mary Papoulias-Platis. All rights reserved.