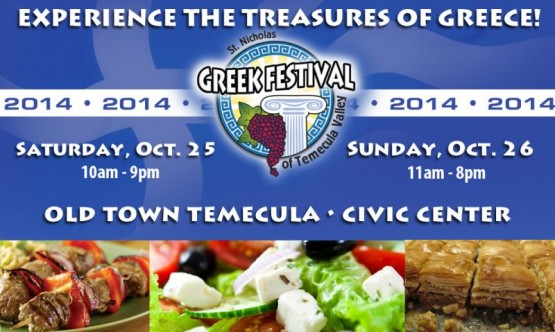 This month we have only one Greek Festival in California. Every October Saint Nicholas Greek Orthodox Church begins preparing for their annual festival in Temecula. As the Greek community prepares freshly made pastries, stuffed phyllo cheese triangles, and their BBQ meats for all to enjoy, others are busy preparing Greek music and dances for your pleasure. Join them as the Greek community proudly displays the cheeses and oils of Greece and all the other traditional gifts and foods. Plan on spending the day dancing the night away with live Greek music and enjoy a sip of ouzo with your friends or family and yell, OPA!
Saint Nicholas Greek Orthodox Church – October 25-26
Old Town Temecula/Civic Center
41000 Main St, Temecula, CA 92590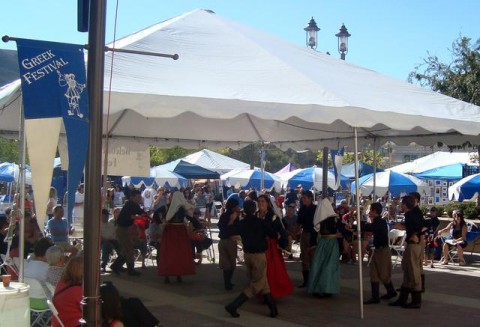 © 2014, Mary Papoulias-Platis. All rights reserved.