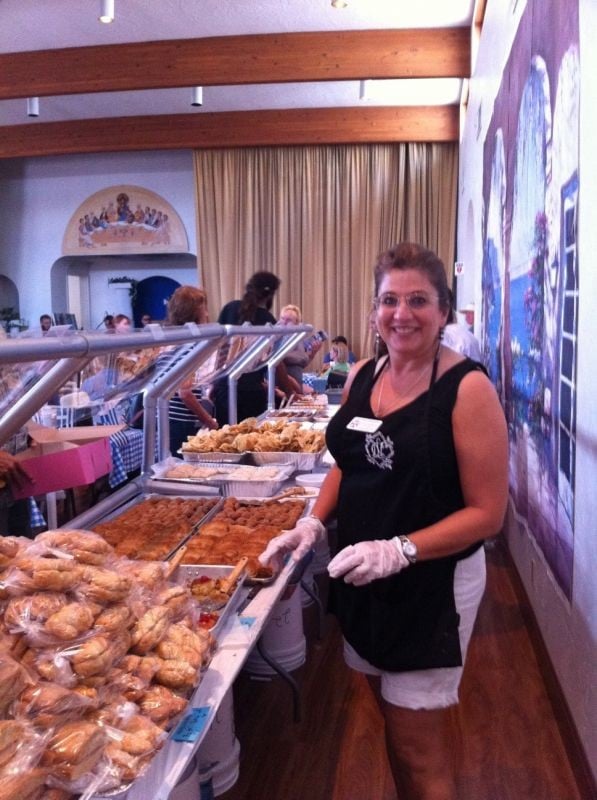 Only one Greek Festival this month in Temecula, California. Head on over and enjoy a weekend of Greek cuisine, foods, and live music. While your there go wine tasting at the finest wineries in the valley. Antiques are also a great past-time in this city.
In the photo is my childhood friend Cindy Demos serving up pastries at the Saint Constantine and Helen's Festival- a Demos tradition!
 
TEMECULA GREEK FESTIVAL
Find your "Kefi" at  the Temecula Greek Festival
 October 6-7
Grab a friend and come out and enjoy the simple pleasures of the Greek Lifestyle
– ouzo and music, assorted pastries and Greek coffee or just a wonderful evening under the stars!
© 2012 – 2015, Mary Papoulias-Platis. All rights reserved.