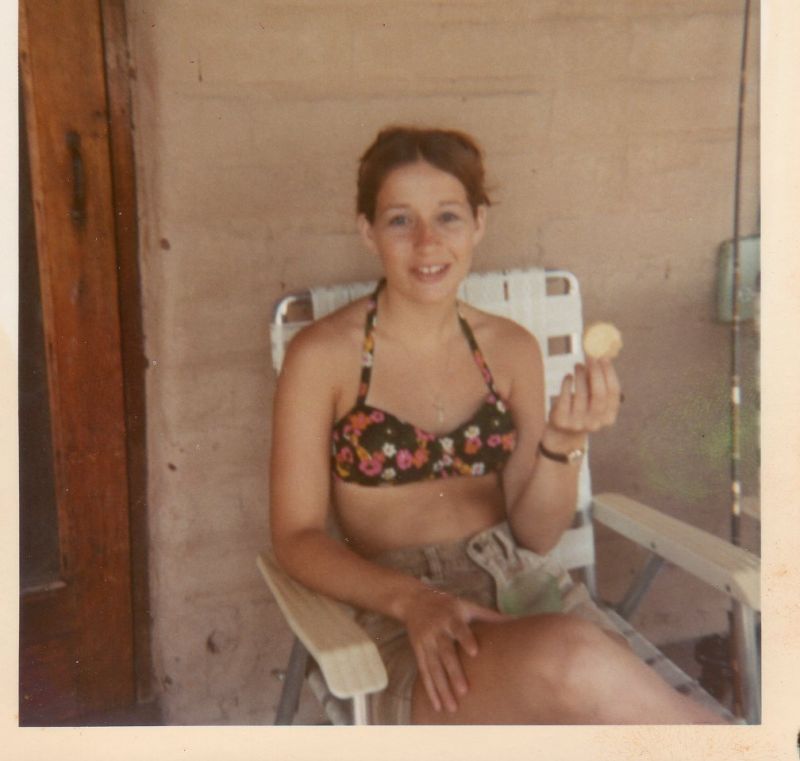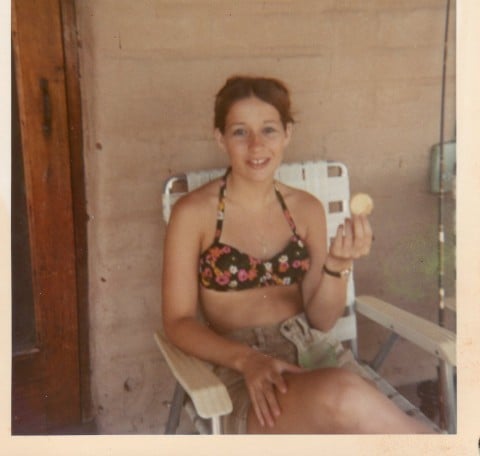 One of the many activities I love is camping. Yes outdoor camping! Being the "black sheep" of the family, my mother could never understand why I would EVER want to go and sleep in a tent and expose my fair skin to the sun. You see my mother grew up on a farm in Greece surrounded by nature, animals, and fresh food! Right? She couldn't wait to hit the city, like any young farm-girl. Did I grow up camping. No. Did I attend 6th grade camp. No. My mother was afraid of letting me out alone with a bunch of "hippies"(only hippies camped-out).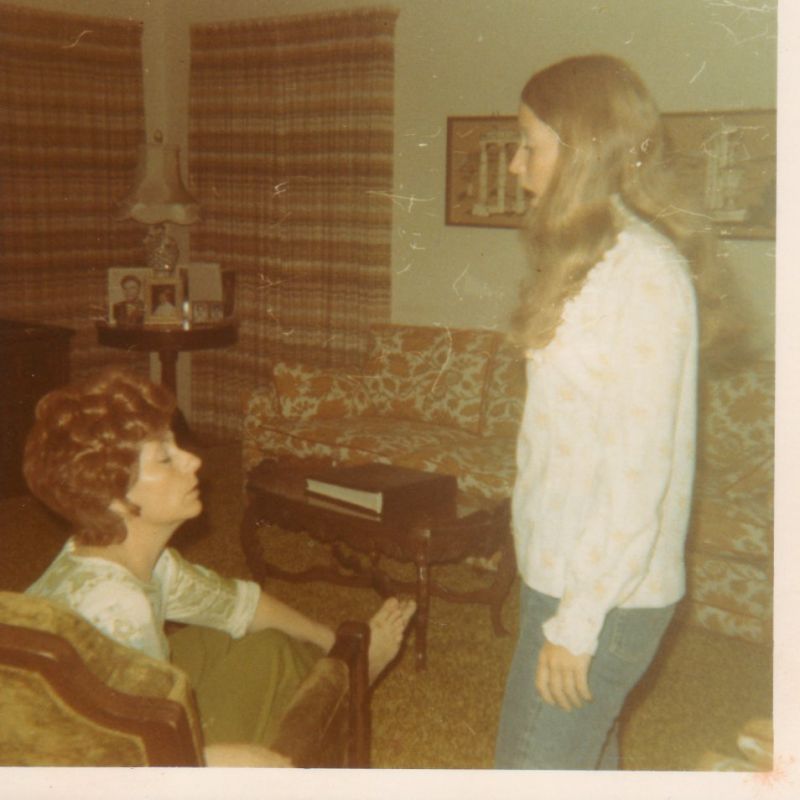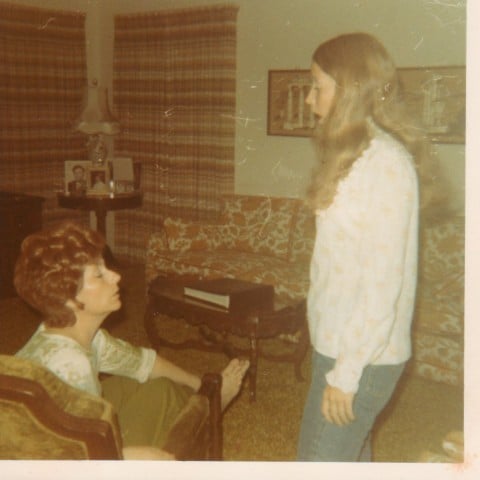 But, one day in high school DeeDee Davis, a high school girlfriend invited me to Lake Henshaw for the weekend. I had to beg my mother to allow me to go! She wanted to know "Ti-tha-fas?" which means what will you be eating? I finally convinced her to let me go as long as I was with adults. I didn't know what to pack, how to act, or what to expect. It was my first time out in the wilderness. Little did I know once we got there we were staying in a cabin. I considered that half-camping. Over the three days away I learned many new skills. We went fishing and I had to use worms for bait and had to painfully string them on my hook in an attempt  to try and catch a fish or two for dinner that night. Overall the weekend was a blast and I was hooked!
Once in college, with my husband and college friends we camped out quite a few times in the San Bernardino mountains,Yosemite, and the Sequoia Valley. I enjoy waking up to singing birds and the crisp quiet mornings. Of course, the first thing my husband always did was take out the bacon and start cooking breakfast on the open fire. Many times we  hiked into unknown territory, which at that point my mother's voice was ringing in my head! Maria! Be careful of the wolves and bears! Greek mothers really know how to fasten tight to your brain waves. Never giving up one opportunity to implant Greek sayings in your head, or is that your consciousness speaking?
In the many years of raising three kids, we were involved in Girls Scouts, and yes I did finally had an opportunity to attend a girls campsite with my daughters. My husbands spent many days on camping trips with our son in Boys Scouts.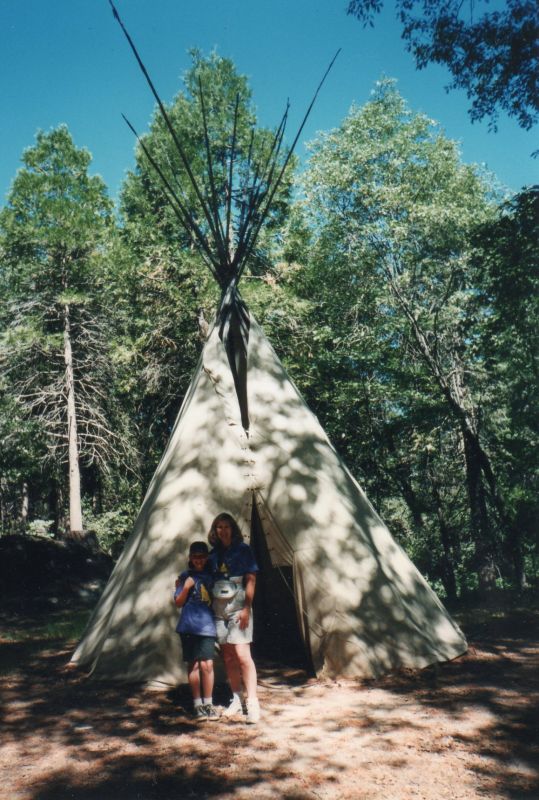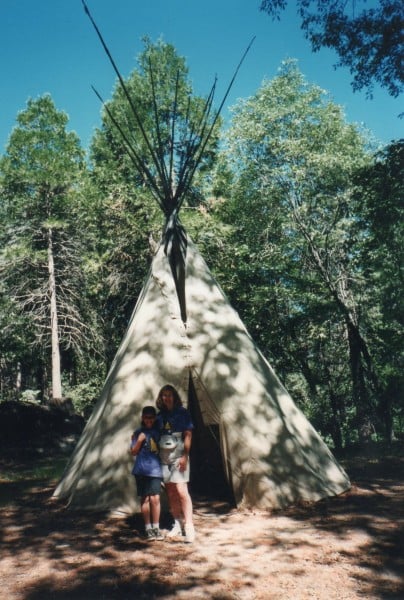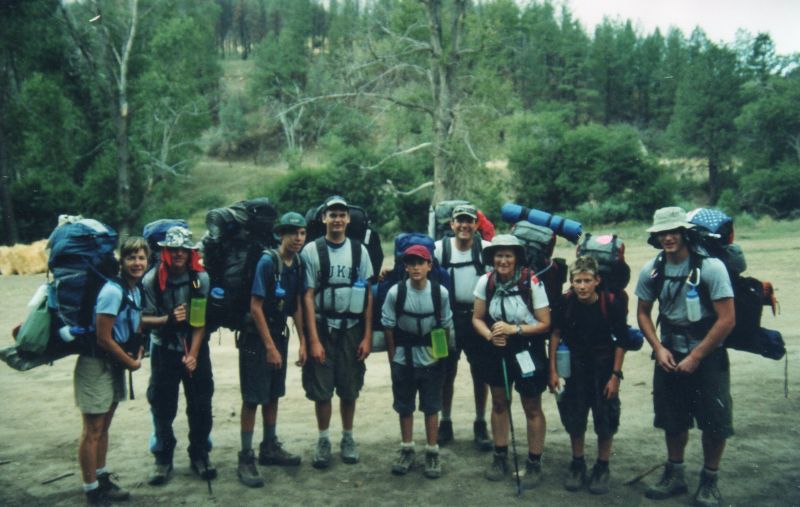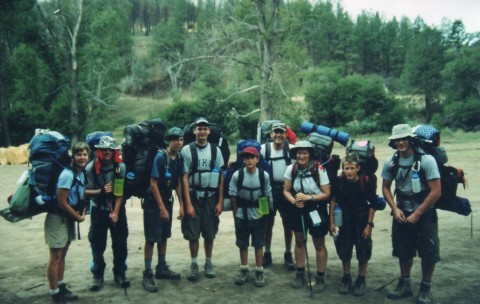 We planned many outing with our family to the important sites in California, which I loved every moment of.  Except for the time we invited Thanasi our nephew to go camping with us for his first try at camping. The moment we arrived we set up the campfire for dinner, and the kids played and ran around as we waited patiently for the fire to heat up, Thanasi lost his balance on the hilltop and came rolling down the hill right on top of the campfire burgers and slid right off. If those burgers were not on that fire… My mother's remark often would have been, "Tha- sa sco-toso!" Be careful with the kids or I'll kill you! (of course she didn't mean it)
So, today I'm off to Camp Blogaway for a foodies weekend in the mountains. I'm so excited to have the chance to smell the trees and natural landscape again. I'm looking forward to waking up with friends and fresh coffee pouring over all the information from the seminars and fun evenings we have enjoyed together.  Cabins – yes! Hot water-yes! Warm food-Of course! This is the ideal camping trip and I'm looking forward to being that Greek girl again who loves camping. And perhaps I'll hear my mother's voice again, which this time I'm looking forward too!
© 2012 – 2019, Mary Papoulias-Platis. All rights reserved.