March 25th is one of the most important Greek holidays celebrating The Annunciation of the Mother God and Greek Independence Day. Although one event is religious and the other secular, the two are linked together by the common themes of birth and liberty. One event marks the good news that the Virgin Mary will give birth to the son of God.
The other commemorates the birth of the modern Greek state in 1821 and the proclamation that freedom would come to the enslaved Greek nation. A Divine Liturgy commemorates this major feast day, but it falls during Lent, so fish may be eaten.
How Greek-Americans celebrate may be similar to those in Greece but they have adapted their own traditions, especially in the big cities where large Greek populations exist.
In the United States, city, states and national governments recognize the day. Some communities sponsor Independence Day parades. Three major parades take place each year. In New York City down Fifth Avenue, Tarpon Springs Florida, in Chicago during May.
The Greek Embassy in Washington D.C. holds an open house, where many Greeks gather to have a celebration .
Many boys wear foustanela, the traditional uniform adopted by the military in Greece, during the time of occupation. It has become a national symbol and is worn by national
guards, known as evzones who guard the Tomb of the Unknown Soldiers. The girls costumes are more diverse, reflecting different  regions of Greece. Most of the costumes are hand-made by the parents, and handed down to the next generations.  Many churches have luncheons after the church service where the community comes together to listen to Greek poems recited buy the children, Greek dancing, and a special fish dinner.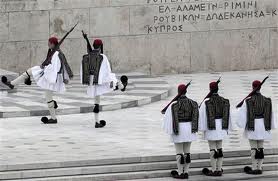 Here is the outfit my mother had sewn for me for my special recital. I wore this when I was around 8 years old at the Greek Orthodox church in San Diego, St. Spyridon . A night I will never forget, knees shaking and all alone on a big stage, starring out to hundreds of people waiting anxiously and awaiting for you to speak. My brother Tom and Toss, my two brothers were dressed up as Greek soldiers while they performed a song with all the other children their ages!  If I could only find that picture!
This is the book I used for my information today. A gift from my girlfriend , Marilyn.
The facts about the Greek traditions are correct and nicely detailed and a great book to have on hand for anyone to enjoy.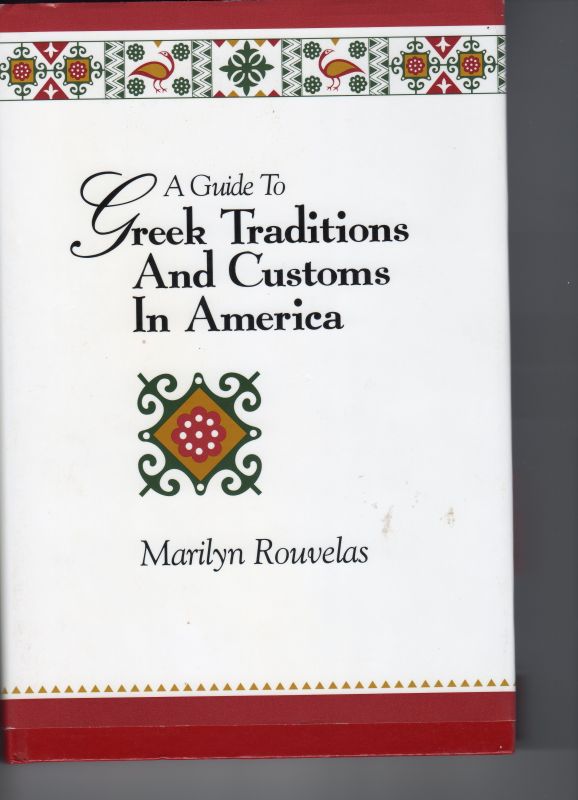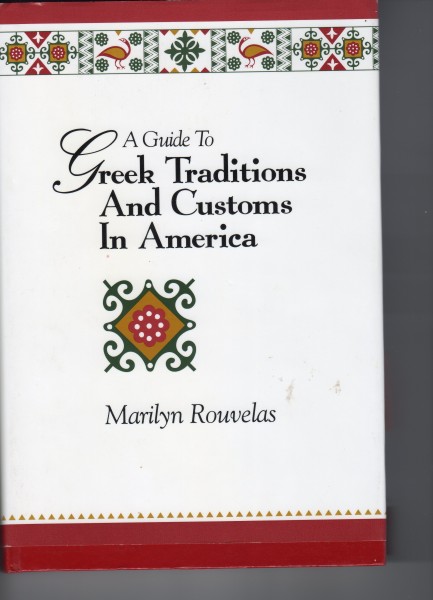 © 2012 – 2015, Mary Papoulias-Platis. All rights reserved.