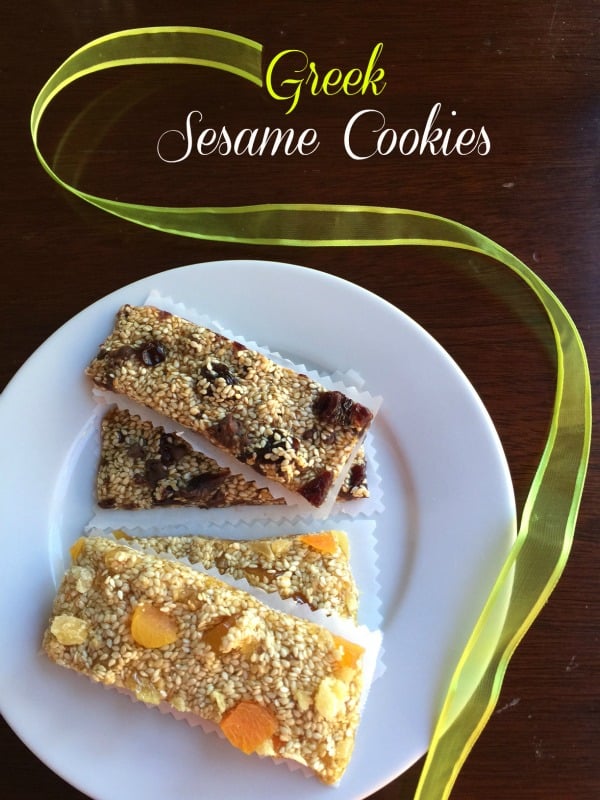 When I was in Greece, these Greek Sesame Cookie cookies are more like a bar than a cookie and became the main snack as we traveled around the city from home to home.  For many years, my mother returned from her trips, with these cookies tightly packed in her suitcase for us kids. They were wrapped in wax paper to be devoured in a couple of bites. These can be made without all the additions of dried fruit and sweets. Just follow that directions with just the honey and seeds. I wanted to add new flavors to mine for a new California twist!
As a large family, we gathered around the table and feasted on our favorite dishes for the holidays. I guess through all the years of watching my aunts make their favorite cookies, I got hooked on the experience and the time I spent with each one of them. That's when the kitchen became my quiet place. It was my first lesson in making these Greek Sesame Cookies.
Sesame Seeds are a traditional topping used often in the Greek Cuisine. As you know the seeds are full of nutrients!
Sesame seeds are rich in protein, vitamins, minerals, and antioxidants. They are commonly added to certain foods to provide a nutty flavor and crunchy texture.
Sesame seeds contain lignans and phytosterols, which are plant compounds that can help lower cholesterol.
Phytosterols are also believed to enhance your immune response and decrease your risk of certain cancers. Check out: WedMd.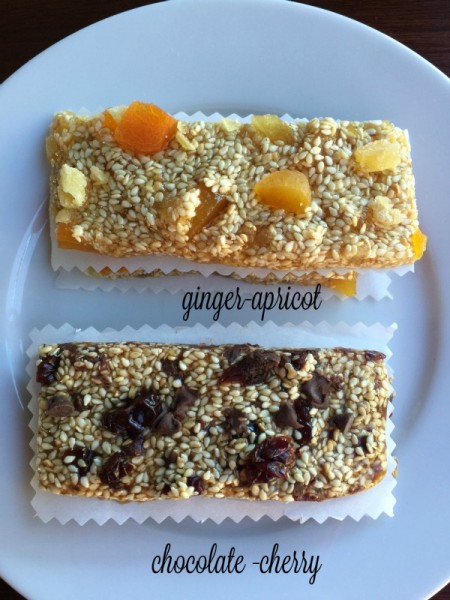 Here's how to begin: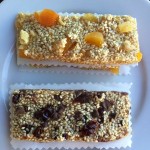 Greek Sesame Cookies - Pasteli
Try this lovely delicate sesame bars for your holiday table and enjoy them with a hot chocolate or cup of freshly brewed coffee.
Ingredients
2

cup

sesame seeds

1

cup

honey
First Flavor
1/2

cup

miniature chocolate chips

1/2

cup

dried cherries, coarsely chopped
Second Flavor
1/2

cup

crystallized ginger, coarsely chopped

1/2

cup

dried apricots, coarsely chopped
Instructions
Toast the sesame seeds in a 400 degree oven for 10 minutes. Or place in a frying pan and toast on medium heat until golden.

Combine the toasted seeds with the honey in a heavy saucepan and bring slowly to 280 F (light crack stage) on a candy thermometer.

This takes around 10 minutes and the mixture should be golden brown. Be careful not to burn.

Optional: Add the flavor of your choice and stir gently, keeping a few pieces topping.

Pour the mixture onto a large silpat or buttered pan.

Flatten with a wooden spoon to 1/4- 1/2 -inch thickness.

Cut into bars with a sharp knife about 2x4 inches and allow to cool.

Wrap individually or store in wax paper..
Recipe Notes
The flavors are optional. Continue with the recipe with the honey and seeds for a traditional cookie.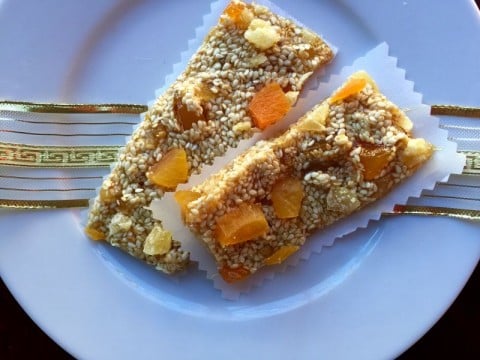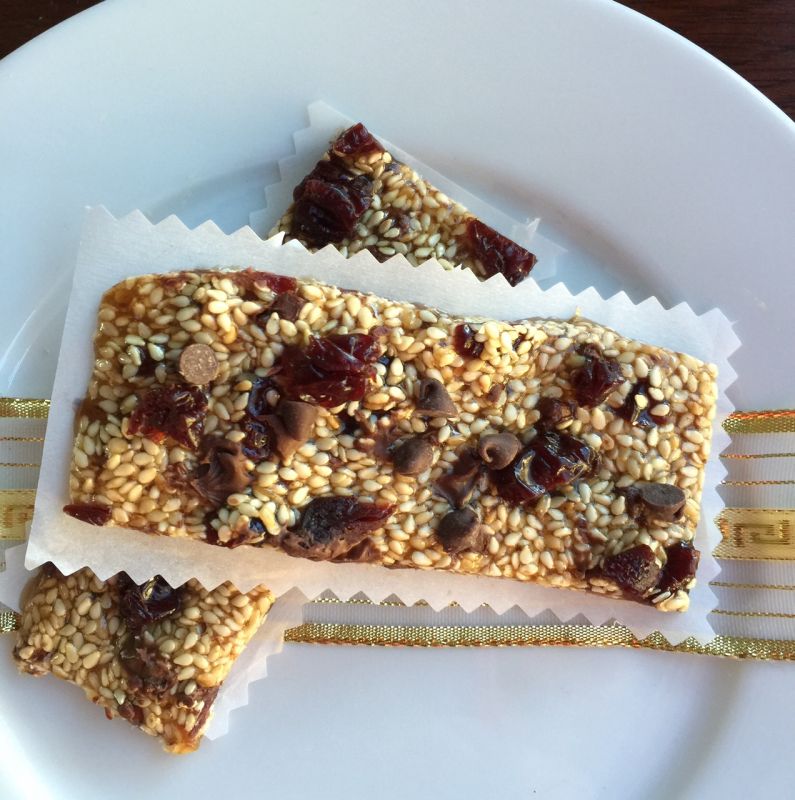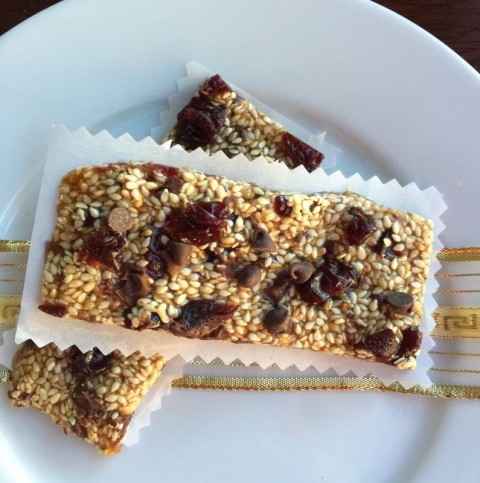 Cooking in the kitchen was never rushed. I remember the many lessons that were taught to me. All the ingredients measured out perfectly beforehand went along with the hours of small talk throughout the day. I felt important and valued participating in the baking process, as I carefully measured out cups of flour and ingredients for my aunts. It was mostly an all day affair, never giving in to the holiday shopping frenzy. To this day, I try to measure and mix by hand as they did. The process of baking is just as calming to me today as it was back then for me. Hopefully, I will pass down my love for baking to my children, nephews, and nieces so they may continue enjoying the many family recipes, we have gathered over the years.
I hope you find your passion!
Mary
© 2015 – 2022, Mary Papoulias-Platis. All rights reserved.