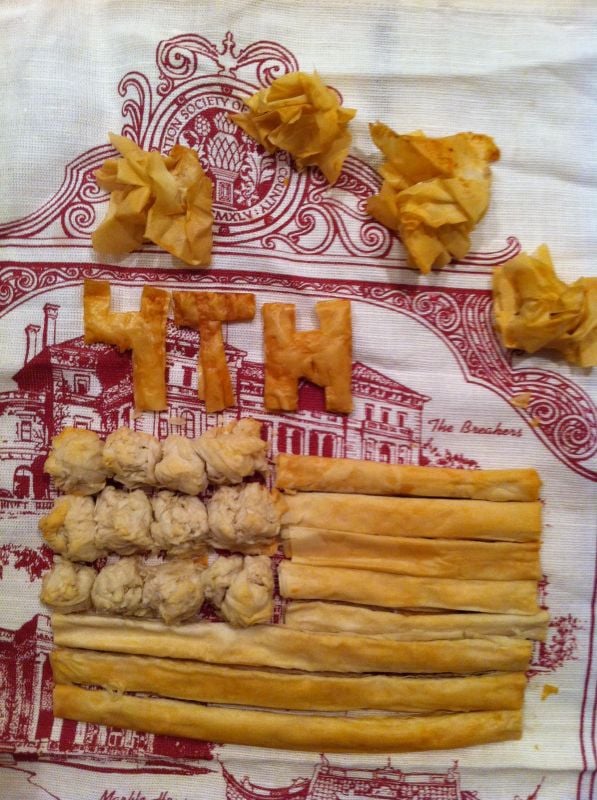 Happy Fourth of July to All!
This is a crazy late night project when you're close to the finish line of  24 days of the San Diego County Fair!
 After baking 50 pans of baklava and spanokopita for all the fair-goers this year I needed a creative escape!
So, I thought I would turn phyllo into art~
 It's my way of thanking all of my followers and wishing them a glorious Fourth of July!
© 2012 – 2015, Mary Papoulias-Platis. All rights reserved.