March 25th is a national and religious holiday. Today is the nameday for Vangelis or Evangelos and Vangelino or Eva. Celebrations in Greece begin with school flag parades in every town and village and a big armed forces parade in the capital, Athens.
The Byzantine Empire fell to the Turks in 1453 and the Greeks remained under Ottoman rule for nearly 400 years. During this time their religion, language, and their sense of identity remained strong.
On March 25th, 1821 the bishop raised the Greek flag at the monastery of Agia Lavra in Peloponnese and one more revolution began against the Turks. The people Greece shouted "Freedom or Death" and they fought the War of Independence for 9 years (1821-1829) until a small part of modern Greece was finally liberated and it was declared an independent nation.
Today, American-Greeks come together today for this special " Day of Independence", at every Greek Orthodox church across America. Children memorize and recite Greek poems during their special programs and dancing continues into the night.
Here is the outfit my mother had sewn for me for my special recital. I wore this when I was around 8 years old at the Greek Orthodox church in San Diego, St. Spyridon . A night I will never forget, knees shaking and all alone on a big stage, starring out to hundreds of people waiting anxiously and awaiting for you to speak. My brother Tom and Toss, my two brothers were dressed up as Greek soldiers while they performed a song with all the other children their ages!  If I could only find that picture!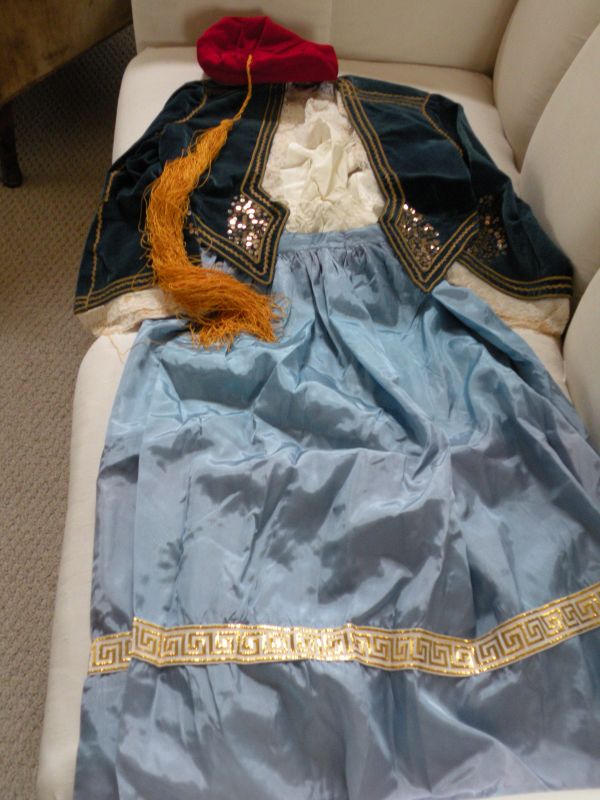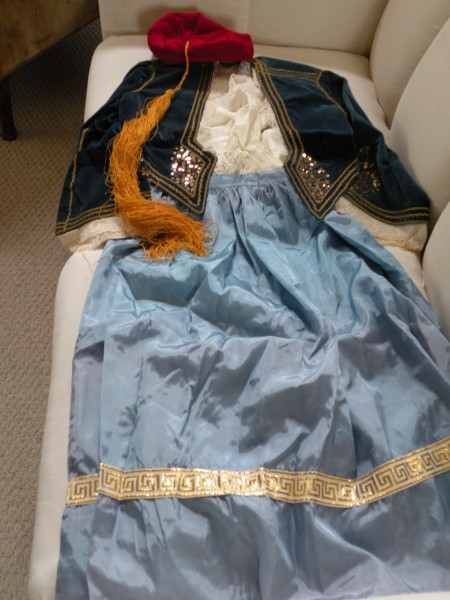 © 2011 – 2022, Mary Papoulias-Platis. All rights reserved.