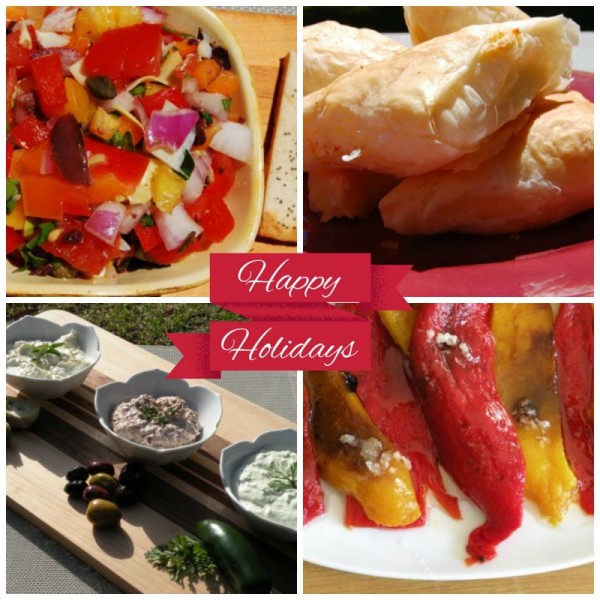 Party appetizers can many times be a last minute throw-together dish or pantry staple that is given little effort and time to create for your holiday party. But, they can actually enhance your party and provide your guests with a tasteful experience. By following a few good techniques you too can be successful with it by following tips and by planning ahead. Have fun with them, and this is an additional place in the evening where you can be creative and design an individualize party of your own.
Appetizers can be served three different ways for your event.  You may serve them as the main course, making them the star dishes of the party. If a cocktail party is more your style, serve several appetizers along-side for your guests.  During a dinner party, greet your guests with a selection of few appetizers early as they arrive.  However way you choose you to serve your appetizers, below I have selected important tips and hints to have the best appetizers for your guests to enjoy!
What's so great about them is you can adjust them to your taste, and customize them for own your dinner or party. Consider matching your ethnic dinner with your appetizers to casually introduce the spices and flavors to your guests when moving on into the evening.
Why should you use them at all, with a dinner party or get-together. Here are some hints and tips for a successful party.
Appetizers are introduced at the beginning of a party for the following reasons:
welcoming your guests
great with drinks
brighten the senses
cleanse the palate
salty ingredients – never butter
soup in small portions is best
There are some do's and don'ts to try and remember:
do not serve too many/appetizers because they are very filling
consider one of each; spicy, creamy, mild, and one vegetarian
for an appetizer party serve 7-9 bites per person
for a pre-dinner food choose 5-7 per person
appetizers for dinner 12 to 14 bites
If short on time look at your grocery store for short-cuts.
Select a variety of nuts
Check out the olive bar
Cheeses – select large wedges
Bottled tuna in olive oil
Salsas- hot and mild
Crackers, toast points, chips, pita
Extra Virgin Olive Oil with various breads for dipping
Keep on hand:
Fresh citrus and grapes
Dried fruit such as figs, cherries, plums, prunes
Fresh herbs for toppings such as basil
Cream cheese and a brie wheel
Toppings such as chutneys and jams for toppings
Fresh berries
Above I chose: Marinated Peppers, Greek-Phyllo Cheese Triangles, Three Feta Dips, and a Greek Vegetable Salsa.
For all the recipes and more go to Appetizers.
© 2014 – 2019, Mary Papoulias-Platis. All rights reserved.