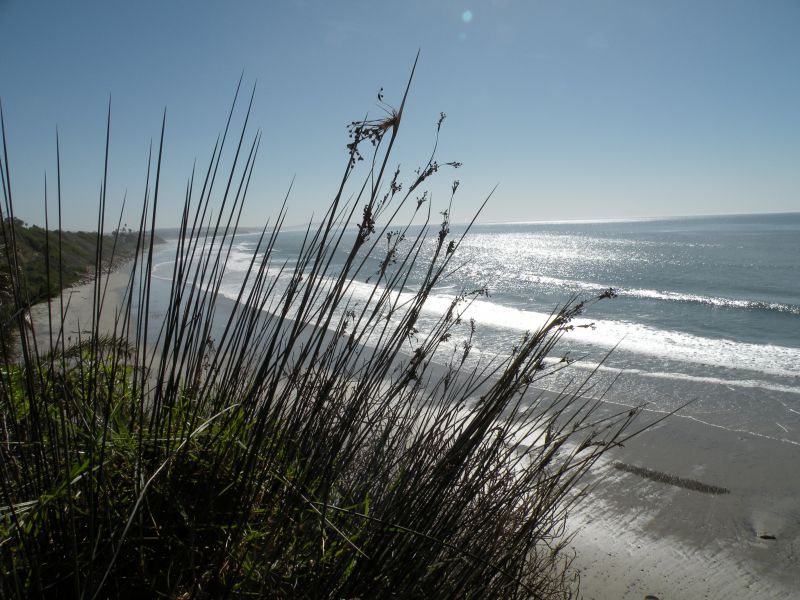 " The ocean is as deep as you see it"
Writing this inspirational post is an obvious one since you know I grew up in southern California area and now live by the coast.  When I need a rest from my busy brain, or just need a form of exercise I do head out to my favorite walk along the coast and take in some of that cool, crisp air that greets you in the early morning.
Over the years, I've learned to sit on a rock and just observe the tide, the color of the sand, and the many activities that occur seasonally in the area. During the winter,  many new happenings are springing up. We have small baby sanderling birds hopping along with short skinny legs in search of early lunch which might include clams and leftover fish pieces their parents have dropped for them on the warm sand to nibble on.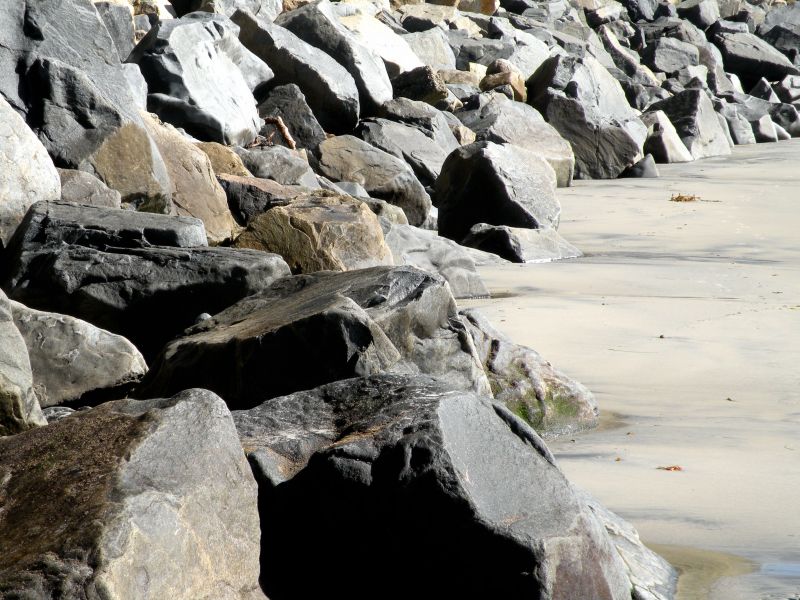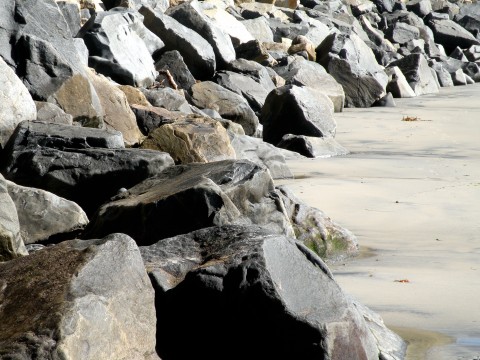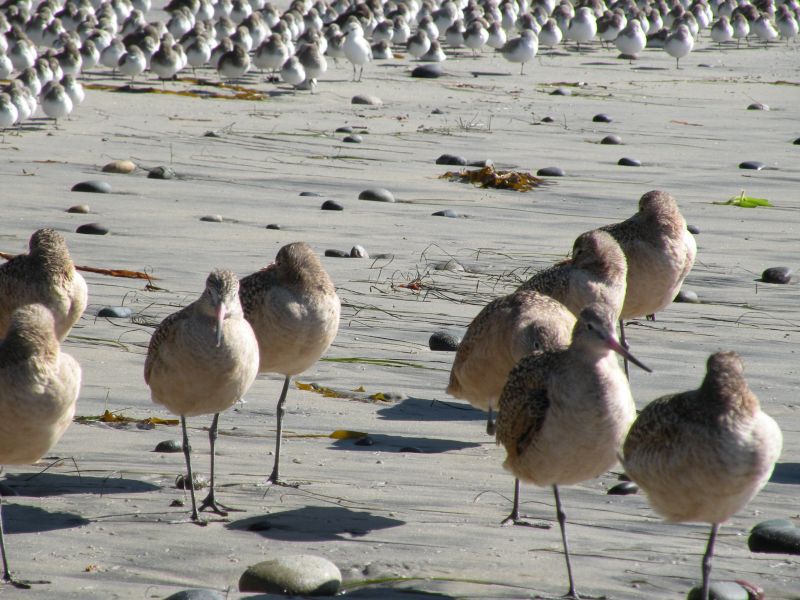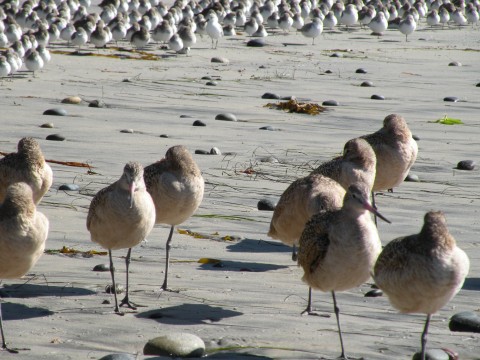 The tide is lower than usual , and the dark blackened rock formations are beautifully displayed as the waves crash up against their toughened edges. The tide pools are visible for all children to play and explore with this time of year. Included are the multiple levels of sea life hanging on to dear life as the sun shines upon them as the tide ebb and flows. Star fish, sea slugs, mussels, and mossy-green painted plants are the many tide pool treasures that emerge, for all birds to quickly feast on.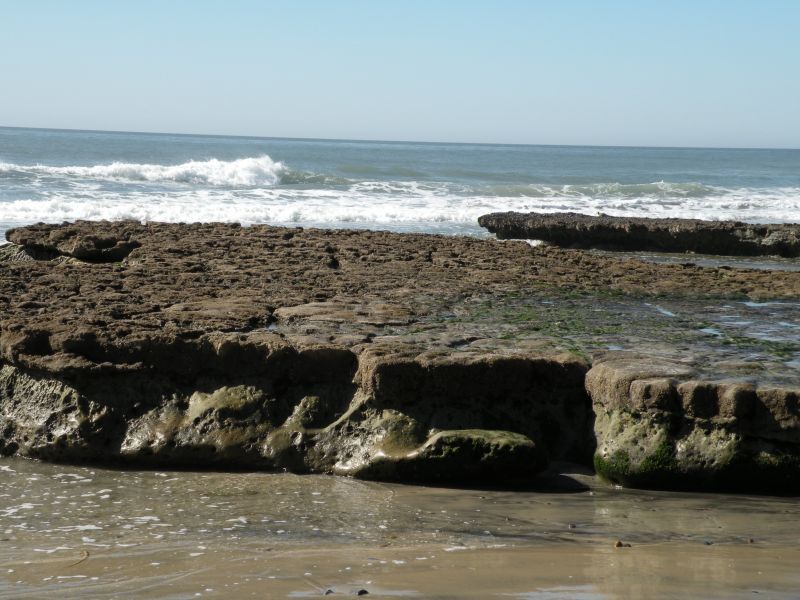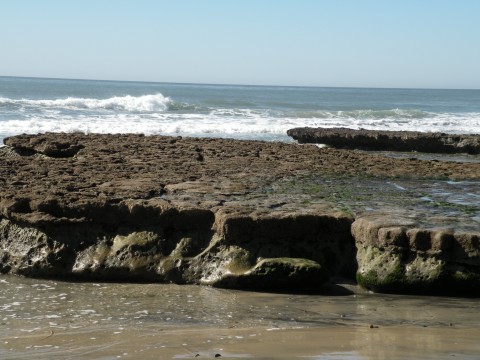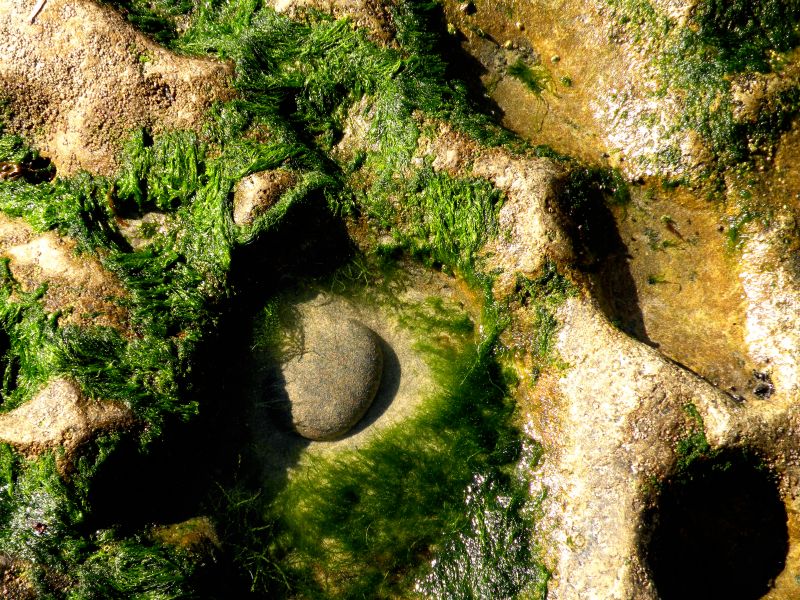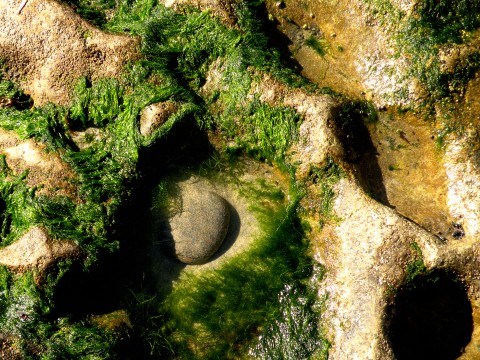 As I continue down the coast the smells from the camp fires are just beginning as the sun is slowly setting. The surfers are out in the record numbers as they observe the silence of the afternoon.  And the many coastal birds are satisfied and retreating to their favorite warm rocks. The quietness of this once busy day is once again settling in for a restful sleep.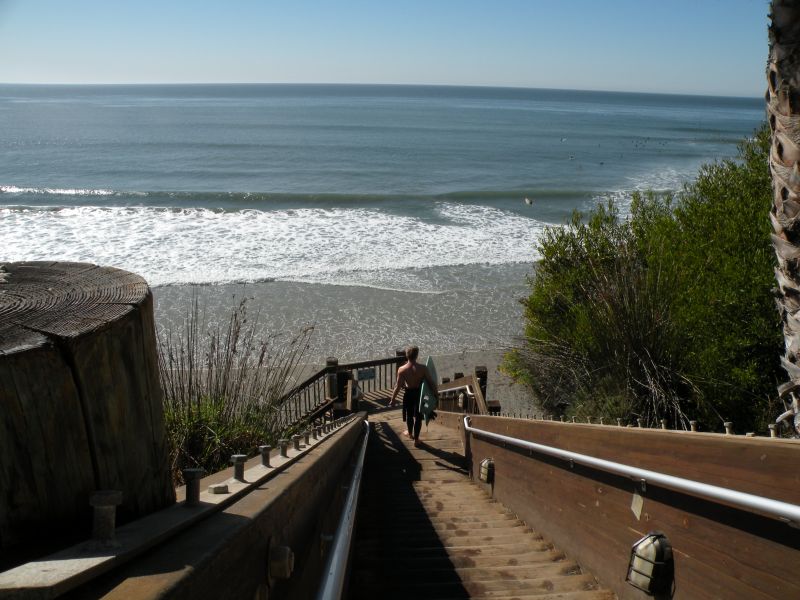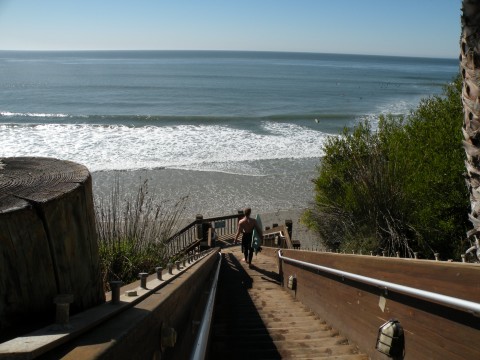 My inspiration cannot be full enough as I make my way back up the path, to where I started. The senses in my head are entangled with one another, as I slowly head back home. These beach experiences will now take me back to my real world, into the kitchen, so I may create the dish that inspires me the most from my visit to the ocean.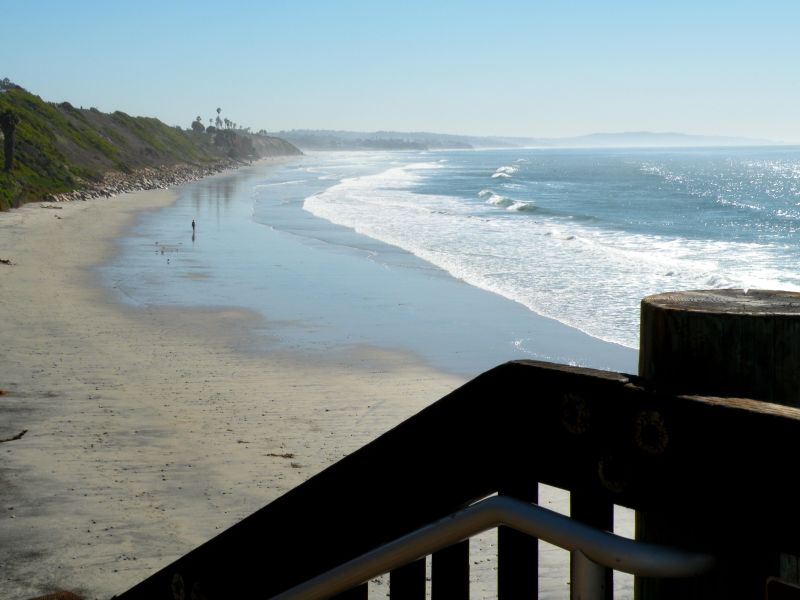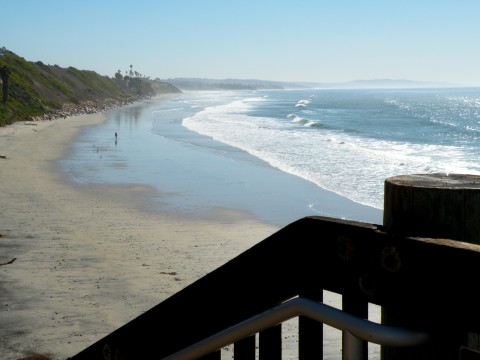 Try and visit the California Coast soon!
Mary 
© 2011 – 2022, Mary Papoulias-Platis. All rights reserved.